A white officer with the New York City Police Department who broke into a black woman's home in Tennessee and threatened her and her sons with a racist slur has resigned from the force.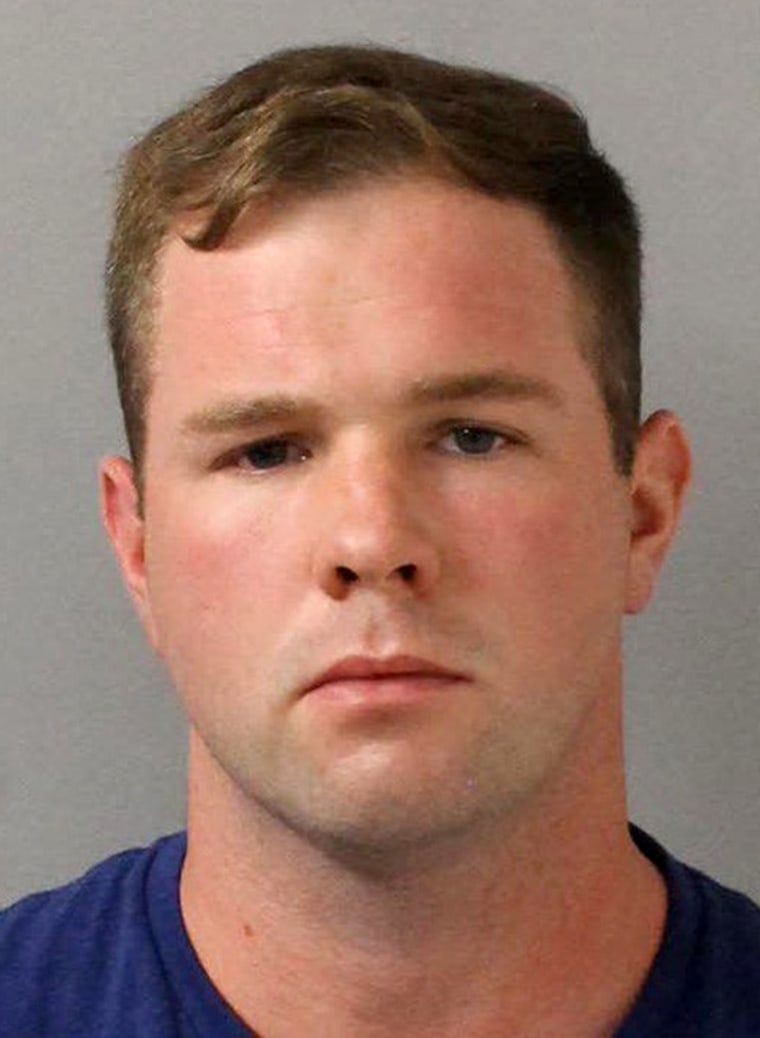 Michael J. Reynolds, who was on modified-duty status subject to an investigation of the incident, was informed Monday that he was to report to police headquarters so the NYPD could begin its disciplinary case against him Thursday, the agency said in a statement.
Instead, the NYPD said, Reynolds quit, effective immediately.
"He will receive no pension or health benefits, nor will he be allowed to carry a firearm," the NYPD statement said.
Reynolds was in Tennessee with two other police officers, who have not been identified, in July 2018 for a bachelor party.
He forced his way into a home — doors away from the Airbnb that he and several other men, including the two other officers, had rented — where Conese Halliburton lived with her children, according to court documents.
Video surveillance taken from a neighbor's security camera captured Reynolds threatening the family and using racial slurs. "I'll break every f---ing bone in your f---ing neck," Reynolds said in a rant, according to investigators. He can also be heard calling the victims "f---ing n------." Reynolds left only after Halliburton said police were nearby, according to court documents.
Last month, Reynolds was sentenced to 15 days in jail and three years' probation after pleading no contest to one count of aggravated criminal trespassing and three counts of assault, court records show.
Halliburton had called on the NYPD to fire Reynolds.
"Michael Reynolds is a violent and dangerous racist who has no business carrying either a badge or a gun," her attorney, Daniel Horwitz, said in an email to NBC News on Wednesday. "Ms. Halliburton wants the NYPD to fire him immediately so that he can't hurt anyone else, and we are all frankly dumbfounded that that has not happened already."
More than 12,000 people signed a petition advocating that he be fired and on Wednesday, a group of protesters and activists gathered in New York to demand accountability from the city's police department.
Halliburton, through her attorney, said Wednesday she deeply appreciated "the outpouring of support that she has received from people across the country who agree that Michael Reynolds needs to be fired and should no longer be able to work as a police officer."