WASHINGTON — A U.S. Coast Guard officer accused of stockpiling weapons and compiling a hit list of government and media figures was sentenced Friday to 13 years in prison.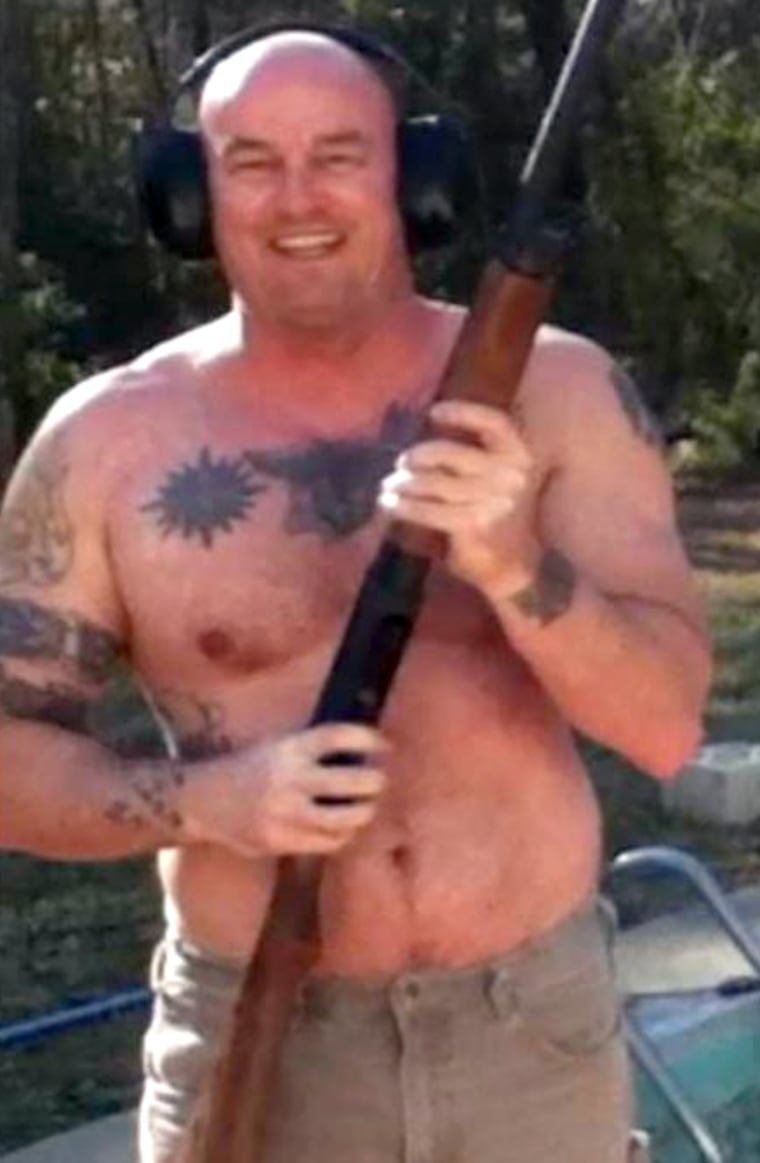 Federal prosecutors said Lt. Christopher Hasson was inspired by racist murder cases and "intended to exact retribution on minorities and those he considered traitors." If not for the actions of law enforcement, said U.S. Attorney Robert Hur, "we now would be counting bodies of the defendant's victims instead of years of the defendant's prison time."
Investigators said they considered Hasson a domestic terrorist, but there are no such charges in the federal system. For that reason, the case was an example of the difficulty prosecutors face when law enforcement action may have prevented potential attacks. His lawyers, however, said the government vastly overstated the threat.
"There is little if any doubt he was planning a mass casualty assault to further his white nationalist views," said US District Court Judge George Hazel. But Hazel said Hasson "is not being sentenced for his views. He's been sentenced for the actions he was planning."
Hasson, 50, of Silver Spring, Maryland, pleaded guilty last October to charges of illegally buying prescription painkillers and amassing an arsenal of 15 firearms and two illegal gun silencers. As a drug abuser, he was not legally entitled to possess the guns. The FBI said he also had over 1,000 rounds of ammunition for those weapons.
When Hasson was arrested nearly a year ago, investigators found documents at his apartment in which he described himself as being a white nationalist for more than 30 years. The FBI said he drafted a letter to a neo-Nazi leader, advocating "focused violence" to establish a white homeland. Investigators said he was a follower of Anders Behring Breivik, the far-right terrorist who killed 77 people in two coordinated attacks in Norway in 2011.
Court documents said he spent roughly $12,000 over a three-year period to equip himself with knives, ammunition, body armor, and smoke grenades. He also studied sniper techniques and investigated ways to make bullet fragments untraceable.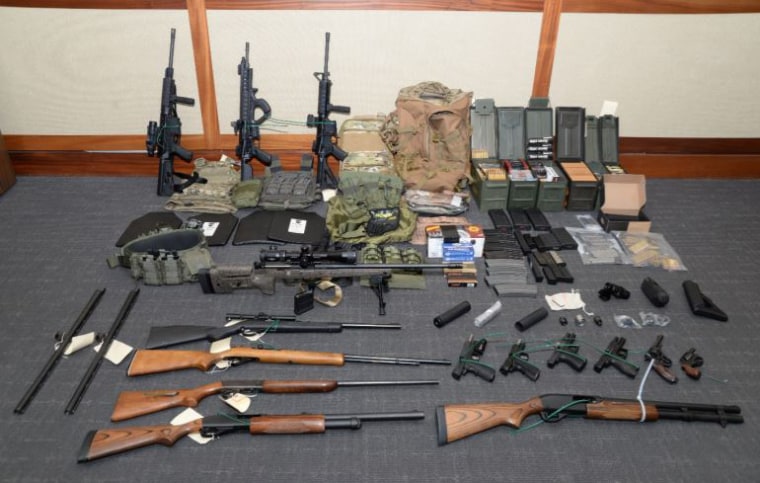 The FBI said Hasson compiled a computer spreadsheet hit list with the names of 13 members of Congress, including House Speaker Nancy Pelosi and Senate Democratic Leader Chuck Schumer, and six news media figures, including Joe Scarborough of MSNBC and Chris Cuomo of CNN.
Just before the sentence was pronounced, Hasson addressed the court. "I apologize for losing your trust and for the things I wrote."
Hasson's public defenders said the appropriate sentence for what they described as a "little more than a run-of-the-mill firearms possession case" was time served in jail and three years of supervised release. His criminal conduct, they said, was the result of his addiction to prescription opioids.
They described him as "deeply ashamed" and said a clinical psychologist from Canada who examined Hasson concluded that he did not intend to commit dangerous acts and was not a domestic terrorist.
"We hope this analysis," his lawyers said in a pre-sentence court filing, "puts to rest, for once and for all, the unsubstantiated allegations that the government has leveled."