Boston crime boss James "Whitey" Bulger, after being choked and beaten to death in his prison cell, was wrapped in a blanket and placed in his bed to make it look like he was sleeping, multiple law enforcement officials told NBC News Thursday.
Bulger's killers went so far as to rest his head on the pillow after striking him repeatedly with a padlock stuffed inside a sock, said the officials briefed on the case.
The grim details reveal for the first time the effort to conceal the murder of the 89-year-old wheelchair-bound gangster, who was found unresponsive about 8:20 a.m. Tuesday inside the Hazelton federal penitentiary in West Virginia.
Investigators are eyeing several possible suspects, including a New England mafia hitman who is said to despise turncoats, and looking into why a prisoner as high-profile as Bulger was placed into the general population.
The officials said the federal probe is also reviewing the circumstances around Bulger's transfer from a Florida correctional facility to the West Virginia one plagued by violence and a staffing shortage.
Two other inmates were killed at Hazelton in the last six months and a reduction in workers has led prison union officials and politicians to demand a wave of new hires to bolster security.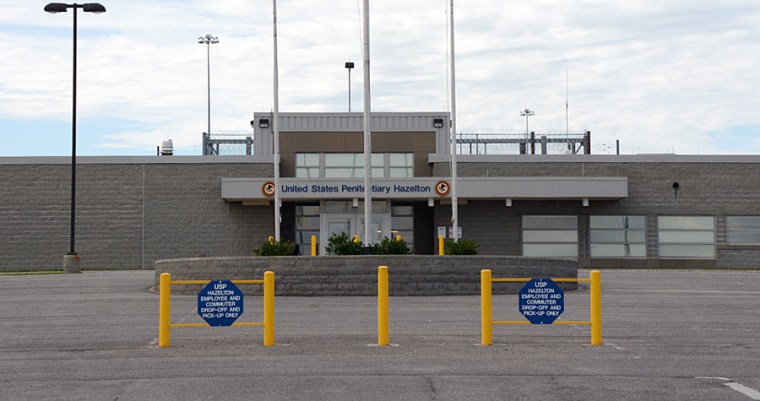 The prison announced Thursday that it has suspended inmate visitations until further notice. No other details were made available.
Bulger, who ran Boston's Irish mob while feeding tips to the FBI to weaken his rivals, arrived at the West Virginia prison the night before he was killed.
He was shipped north after receiving multiple infractions at the Coleman penitentiary in Florida.
Bulger was cited for masturbating in front of a male staffer in 2015 and threatening a nursing supervisor in February of this year, according to prison records.
"Your day of reckoning is coming," he told the worker, according to a law enforcement source.
Bulger was placed in solitary confinement and remained there until Oct. 23, when he was shipped to a transfer facility in Oklahoma.
The geriatric mobster arrived at Hazelton at 6:45 p.m. Monday night, according to prison records.
A prison staffer told NBC News Bulger was seen rolling off a correctional bus in his wheelchair. Records show that he was placed in his cell at 9:53 p.m. The housing facility was already locked down at that time, according to a prison staffer.
But when a new inmate arrives at a housing area, the other inmates typically take notice, the staffer said.
"It's almost like you see in the movies," the worker said.
Bulger agreed to be placed with the general population, according to law enforcement sources.
But the once-feared mob boss and FBI informant didn't last long there.
The overnight lockdown is lifted after the 5 a.m. prisoner count. Inmates are then let out of their cells to head to the dining hall, providing a window of opportunity for a prisoner seeking to attack a fellow inmate.
Bulger was found unresponsive in his cell after he didn't show up for breakfast, according to law enforcement sources.
Federal investigators are looking into Bulger's medical classification when he was transferred to West Virginia, the law enforcement sources said. There are four Bureau of Prison medical care levels, with the higher figure representing a more dire health condition.
Documents obtained by NBC News show Bulger, who had been struggling with heart problems, was classified as a level two in West Virginia, a lower level than when he was in other medical facilities in the federal prison system. The documents also show a code indicating his medical treatment had been completed, allowing for referral to general population.
Prison workers told NBC News that it was not unusual for an elderly or ailing inmate to be transferred to Hazelton due to its proximity to the J.W. Ruby Memorial Hospital in nearby Morgantown.
But some prison staffers and union officials said they were surprised that Bulger wound up in the regular housing unit instead of an area where high-profile inmates are separated from the general population.
Hazelton prison is known as one of the most violent penitentiaries in the country, said Rick Heldreth, president of the AFGE local 420 prison workers union.
"I thought it was unusual that this specific inmate was placed in general population in our facility given the level of violence and the type of inmates housed there," Heldreth told NBC News.
"That decision would have been far above us."
Heldreth said Bulger's reputation as a mob turncoat would have made him particularly vulnerable to an attack.
"In general population, you're in a housing unit with 120 inmates and they have full access to you," Heldreth said. "I know how he's been labeled in the court system and that's not something that goes over well with our inmate population."
The prison has been suffering from a staff shortage set in motion in 2017 when the Trump administration ordered a federal hiring freeze, prison union officials said.
Since then, staffers who left the facility through retirement or other reasons have not been replaced, leading a once-880 person staff to drop to 797 workers, according to the union.
The drop has forced the prison to occasionally shift prison plumbers, teachers and other staffers into officer roles to fill gaps, Heldreth said.
Money has been appropriated to fill more than 40 open correctional officer positions but no hires have been made, union officials said.
The Federal Bureau of Prisons said it's working to fill a total of 36 vacant correctional officer positions.
"Regarding the recent incidence of violence at FCC Hazelton, the BOP has sent a team of subject-matter experts to the complex to assess operational activities and correctional security practices and measures to determine any relevant facts that may have contributed to the incident," the agency said in a statement. "The team will make recommendations to the BOP's senior leadership to assist in mitigating any identified risks."
Just four days before Bulger's killing, Sen. Joe Manchin, D-W.V., sent a letter to Attorney General Jeff Sessions expressing concern over the "failure to follow clear congressional directives to hire more full-time correctional officers" at Hazelton and other facilities.
"Last month, another inmate was killed at the same West Virginia facility, marking the second homicide in that facility in just five months," Manchin wrote, referring to Hazelton. "This is unacceptable."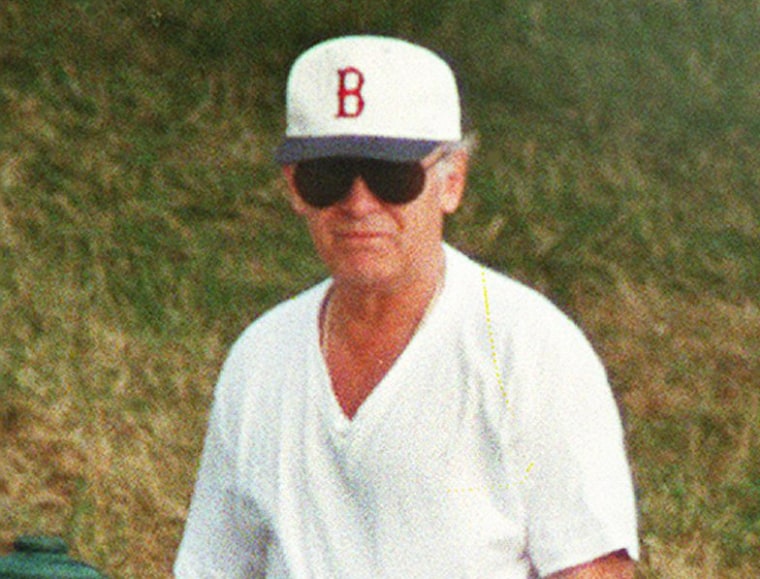 Prison union officials said the low staffing levels have direct and dire consequences.
"We're never going to stop everything. Prisons are inherently dangerous places," Heldreth said. "But the more staff you have, the better the chances of finding a weapon or stopping a fight or assault before it turns deadly."
Another union official, Justin Tarovisky, said the drop in correctional officers has compromised the safety of the workers and the inmates.