Four armed activists have remained in an Oregon refuge despite the arrests of group leader Ammon Bundy and others Jan. 26.
Ammon Bundy led the group that seized the Malheur National Wildlife Refuge on Jan. 2 to oppose federal land policies. The Associated Press has not been able to contact the remaining occupiers, but they had said in online statements and interviews that they want assurances they won't be arrested.
Like most of the occupiers, none of the holdouts is from Oregon. Here are details about them:
Jeffrey Banta
The 47-year-old has lived in Elko, Nevada, the last several years and worked in construction most of his life, his ex-wife said.
Banta graduated from Yerington High School in the rural town of Yerington, about 70 miles southeast of Reno, said Angela Ellington Banta, who still lives there.
His father, Willard Banta, 73, said all of his children grew up hunting and fishing at an early age.
"I had them out in the hills with me as soon as they were old enough to walk and out of diapers," he said Wednesday.
PHOTOS: A Look Back at the Oregon Standoff
The elder Banta said he had talked to his son "once or twice" since the standoff began but declined to provide details.
"He just said, 'I'm all right,'" Willard Banta said. "I'm wondering if he is going to make it out. I'd like to see my son come home. I hope he does, but I have my doubts."
Jeffrey Banta and his ex-wife have two children, the eldest a 23-year-old woman who is married and has a child living in the Reno area.
Ellington Banta said she doesn't really know what her ex-husband has been doing in recent years and doesn't want to discuss the standoff because she has "two kids who have been really affected by all this."
David Fry
The 27-year-old from Blanchester, Ohio, formed an online friendship with Robert "LaVoy" Finicum and helped the Arizona rancher self-publish a novel. Finicum became a recognizable spokesman for the armed group before he was shot and killed by police in a confrontation last month.
Fry traveled, apparently unarmed and against the advice of his father, to the refuge, where he often posted online updates. He told Oregon Public Broadcasting in mid-January that he planned to say goodbye to Finicum and return home before his father got back from a vacation.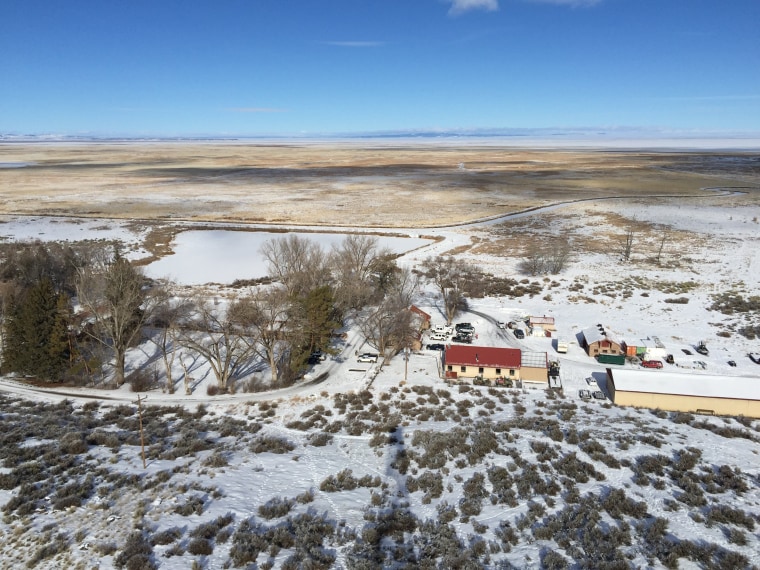 Within two weeks, Finicum was dead, shot as authorities moved in to arrest Bundy and others on a remote stretch of road outside the refuge.
Fry has rejected Bundy's call to leave, saying federal authorities might be forcing him to make the request.
"We're still here," he told an online talk show Monday that airs on YouTube channel Revolution Radio. "I never saw myself as a leader. ... We're waiting for some kind of miracle to happen."
In Ohio, Fry has several convictions for disorderly conduct, as well as possession of drugs and drug paraphernalia.
Sean and Sandy Anderson
The husband and wife moved from the town of Janesville, Wisconsin, within the last several years to Riggins, Idaho, where Sean, 47, opened a store for hunting, tactical and survival gear. Sandy, 48, worked at a gas station.
Idaho County, where they live, and Harney County, 290 miles away where the refuge is located, are similar in many ways. Both have large portions of land managed by federal agencies and populations chafing at restrictions put on that land.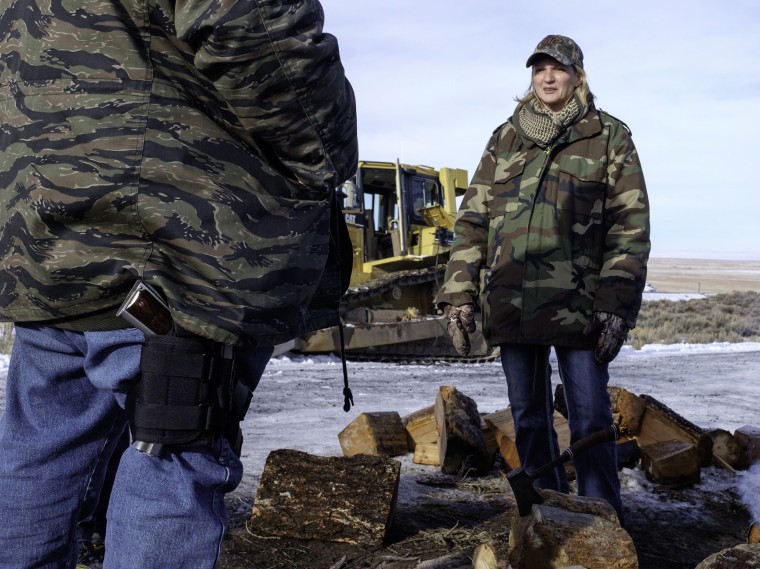 Related: Oregon Occupation: Federal Grand Jury Indicts Ammon Bundy, Followers
Idaho County Sheriff Doug Giddings said the Andersons are good residents, though he didn't know as much about Sean as he did about Sandy.
"She's a good person, she's just upset with the government," he told Oregon Public Broadcasting.
Sean Anderson is facing misdemeanor charges in Wisconsin for resisting an officer, possession of drug paraphernalia and possession of THC, the intoxicating chemical in marijuana.
He also has pleaded guilty to a series of misdemeanors in recent years: domestic abuse in December 2010, disorderly conduct in 2008, criminal trespass in a dwelling in 2002, and disorderly conduct in 1999.
A friend of the couple, Lindsey Dipo, told the Lewiston Tribune newspaper that the couple recorded their will on Dipo's cellphone before departing for Oregon.