Economic policy experts say Donald Trump and Hillary Clinton's complicated relationship with big business coupled with a anti-Wall Street and free trade sentiment may mean that their smart money picks to lead Treasury could face heightened scrutiny in a deeply divided Congress.
The concern for both candidates is an electorate that largely views large financial institutions with mistrust.
Clinton faces especially intense pressure from from big business-wary progressives to not choose a Treasury secretary who's too chummy with Wall Street, economic experts said. While Trump's populist base may similarly view Wall Street and other private sector experience with suspicion.
And in a partisan climate, such sentiments could make for a rocky confirmation process.
"In today's political environment, no one — not even an angel or a saint — can come out of a nomination process unscathed" said Richard Sylla, a financial history professor at New York University's Stern School of Business and chairman of the Museum of American Finance. "That's too bad because it makes good people reluctant to go through the process," Sylla adds.
Past Treasury secretaries like Robert Rubin and Hank Paulson spent years working at Wall Street banks, but having that experience in today's political climate could be a deal breaker for anyone hoping to be appointed, Sylla said.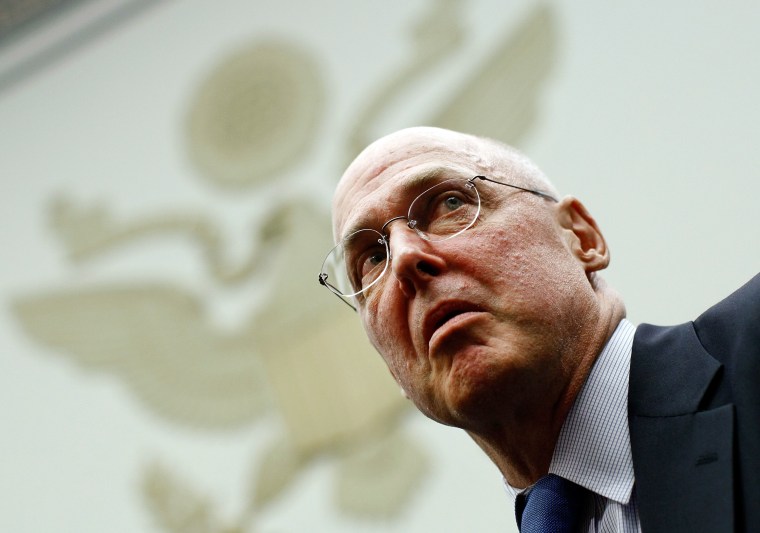 In August, 15 progressive groups wrote Clinton a letter urging her to steer clear of Wall Street when making appointments to the administration. Bloomberg first reported on the letter.
"Historically, too many Wall Street executives and corporate insiders have traveled through the revolving door between private industry and government," the groups wrote. "Only months removed from lucrative past or future positions, they have been granted influential positions in the upper echelons of presidential administrations. They are often offered, and receive, massive golden parachute bonuses from their past employers for taking these government positions. The result of this practice is that the interests of elites are over-represented in Washington."
Related: Bush/Cheney Treasury Secretary: Vote Clinton
"I think it's highly, highly unlikely that she'd appoint a Treasury [Secretary] with a Wall Street background, with the exception of someone like Gary Gensler who not only has a solid record of prosecuting financial market excesses, but is already close to the candidate," said Jared Bernstein, a senior fellow at the Center on Budget and Policy Priorities and outside economic advisor to Hillary Clinton.
Gensler, a former Goldman Sachs executive, gained a reputation as a hard-charging regulator while chairing the Commodity Futures Trading Commission (CFTC).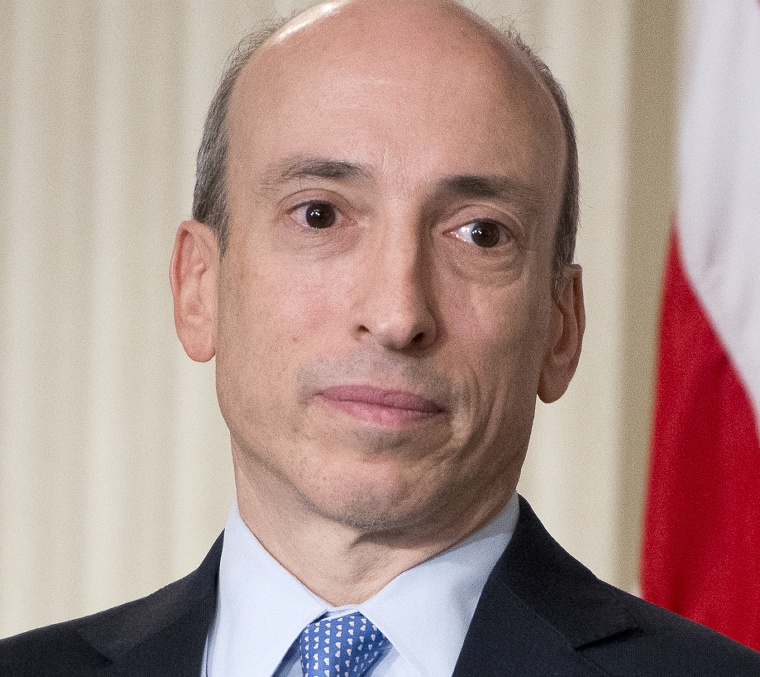 Another top prospect for the job if Clinton is elected is Federal Reserve Board Governor Lael Brainard, who was previously under-secretary of the Treasury for international affairs. Brainard doesn't have vast Wall Street experience, but some Democratic progressives worry that her nomination could signal bad news for the middle class given her past support of free trade deals.
Some economists aligned with the Clinton campaign disagree.
"For progressives to exclude Lael Brainard — someone who has the broad knowledge and experience to lead the Treasury successfully is foolish" said Betsey Stevenson, a professor at the University of Michigan's Gerald R. Ford School of Public Policy and who sometimes advises the Clinton campaign on economic policies.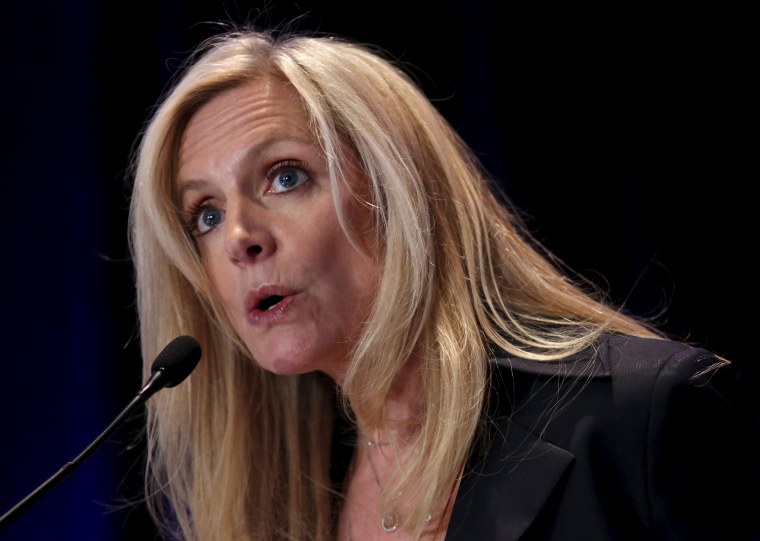 "It's important for progressives to realize that another severe recession would do a lot to hurt progressive causes and an experienced steady hand is crucial when it comes to weathering storms," said Stevenson, a former member of President Obama's Council of Economic Advisers.
Other economic policy experts argue that picking someone with vast policy experience like Brainard may be the wisest route, as such an individual will be highly valuable in case there's another global economic crisis.
From Sylla's perspective, the next Treasury secretary has a huge job ahead of him or her, one that includes includes keeping national debt levels low and monitoring the strength of the U.S. dollar.
"Any good candidate or nominee for the position, regardless of background, should have a really good understanding of these important functions and the self-confidence not to be bullied or pushed around by others with particular political agendas," Sylla says.
Steve Moore, a distinguished visiting fellow at the Heritage Foundation, told NBC News that ruling out business and finance mavens for Treasury secretary would be a huge mistake.
"We're going to lose a huge amount of necessary talent to be able to run these agencies," says Moore, adding that Trump will likely appoint individuals "who are like him, who are not of Washington and want to clean the place out rather than become part of the establishment."
Related: Trump May Have a Controversial Treasury Secretary in Mind
Moore named financier Steven Mnuchin and billionaire investor Wilbur Ross as two individuals who Trump listens to and may feel comfortable considering for the role.
Mnuchin, who serves as the Trump campaign's finance chairman, did not respond to requests by NBC News for comment.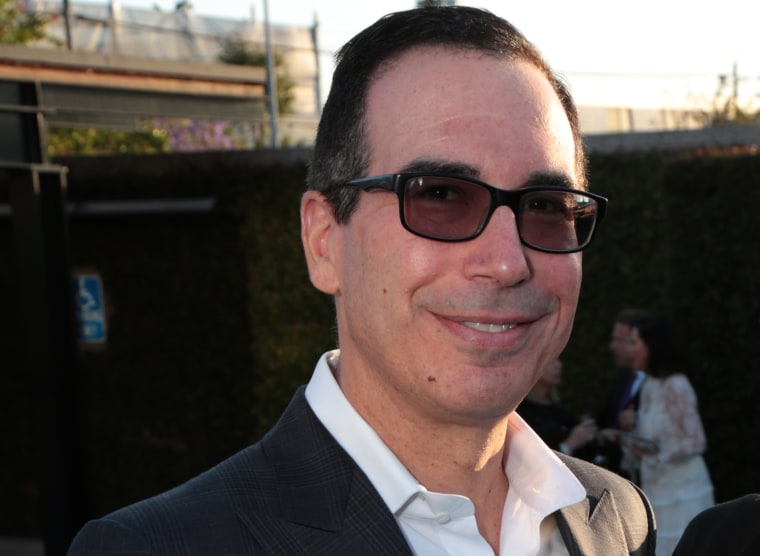 Ross declined to speculate on any role he might have in a Trump administration, but told NBC News he believes Trump's cabinet would be "more heavily oriented toward the private sector," adding that his nominees will likely "be people who are simpatico both personally and on the level of policy and who will be agents for change but who also have subject matter experience."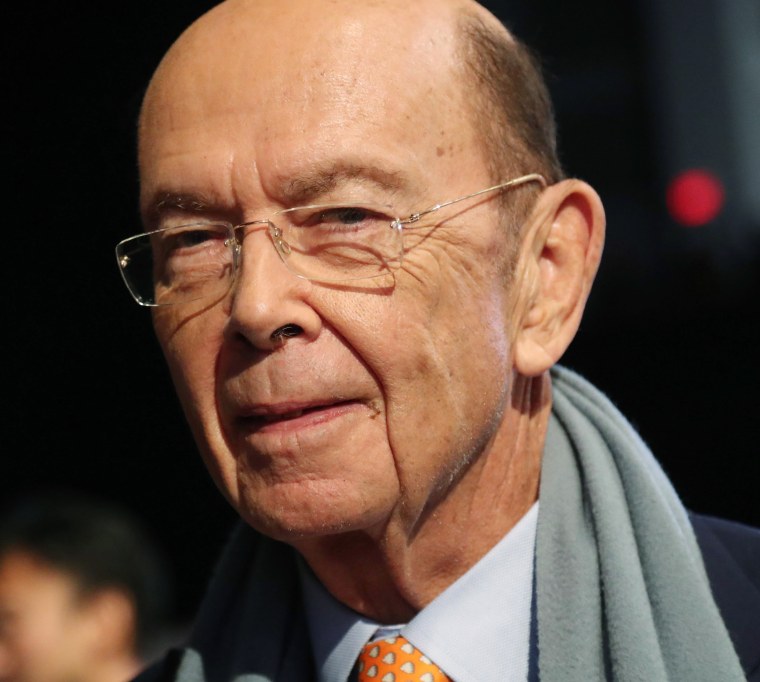 Officials with the presidential transition teams for Trump and Clinton did not respond to request for comment.
"It is too much to hope for another Hamilton — who was by far the greatest of all the Secretaries and set up the system so that his successors mostly just had to operate," Sylla said of the nation's first Treasury secretary. "But we might hope for a Gallatin who kept Presidents Jefferson and Madison from going off the rails."