On social media, Reality Leigh Winner seems unafraid to be open.
Her pages include her CrossFit workouts and homemade vegan meals, a love for nature and animals, and a displeasure for some of President Donald Trump's policies on the environment.
But the 25-year-old government contractor from Georgia who has found herself in the middle of a new scandal engulfing the National Security Agency is being accused of something with serious consequences: leaking national secrets.
Winner was charged Monday with leaking a highly classified report about Russia allegedly taken from her job and emailed to a news outlet.
Here's what we know about her:
She was granted top secret government clearance.
Since mid-February, Winner had been assigned to a NSA facility near her home in Augusta, Georgia, working for Pluribus International Corporation, a small-business firm that offers intelligence support, language translation and other services to various government agencies.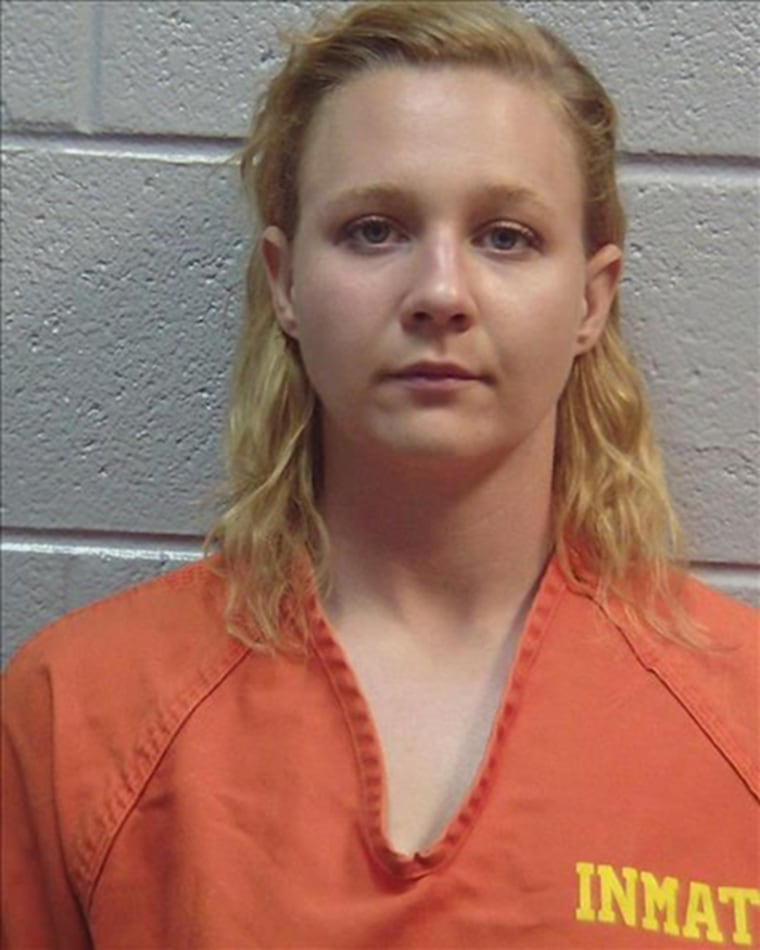 The job gave Winner top secret clearance, according to a criminal complaint filed Monday in U.S. District Court for the Southern District of Georgia.
Following her arrest Saturday, the Justice Department has charged her with gathering, transmitting or losing defense information by emailing the May 5 document to online news organization The Intercept.
The formal charges came barely an hour after The Intercept published Monday's report, which claims Russian military intelligence hacked at least one unnamed voting software supplier in the U.S. and attempted to gain access from more than 100 local election officials just before November's vote.
The document doesn't suggest the cyberattack changed votes, according to The Intercept, but "raises the possibility that Russian hacking may have breached at least some elements of the voting system, with disconcertingly uncertain results."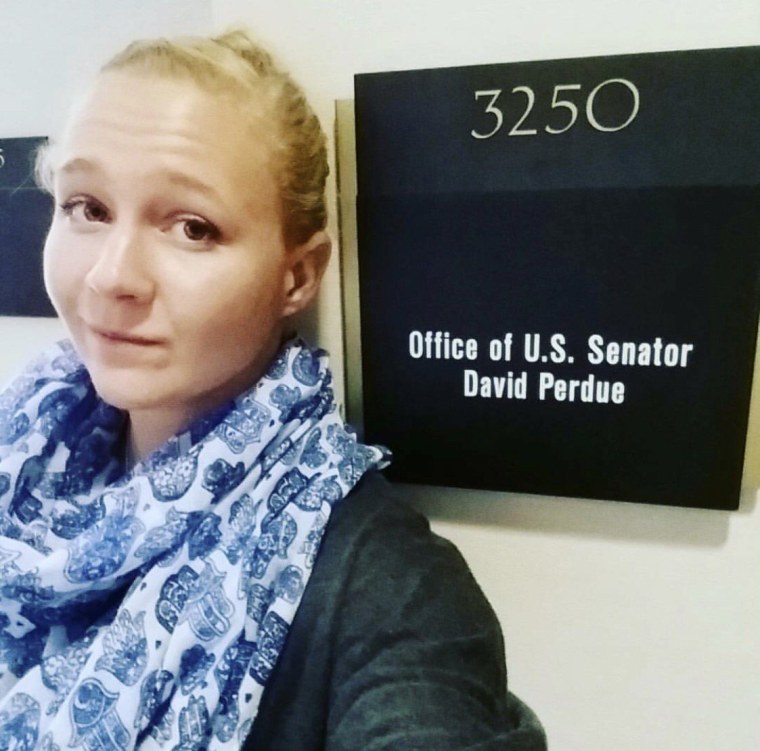 Related: How Did Accused NSA Leaker Reality Winner Get Security Clearance?
The Intercept said the information was obtained anonymously and independently authenticated. A senior federal official confirmed to NBC News that Winner is the accused leaker in the case, but a motive for her alleged involvement remains unknown.
Pluribus International did not return requests seeking comment Tuesday.
Winner's attorney, Titus Thomas Nichols, told NBC News that Winner has yet to enter a plea, although a detention hearing is scheduled for Thursday. She remains jailed in Lincoln County.
"A week ago today she was living her life," he said. "Now she's in the middle of a political whirlwind."
She served six years in the U.S. Air Force.
She first joined in December 2010, and was last stationed with the 94th Intelligence Squadron out of Fort Meade in Maryland before ending her service in December.
During her duty, she specialized as a cryptologic language analyst, fluent in languages spoken in Afghanistan, including Farsi and Pashto, according to Nichols.
Her awards included an Air Force Commendation Medal — given to those who exhibit "meritorious achievement and service."
She went to high school in Texas and has been active on social media.
Winner's Facebook page said she attended high school in Kingsville, a small town about 40 miles southwest of Corpus Christi. The page was deactivated Tuesday afternoon, but referenced by her mother to reporters.
Winner teaches yoga in her spare time, Nichols said, and videos posted to Facebook show her staying physically active, including weightlifting and running.
She has also acknowledged the troubles associated with having an uncommon name: "I have said, 'Reality Winner is my legal first and last name,' no less than 10 times today," a post on her Facebook page in December said.
Related: Snowden Says Reality Winner Should Be Freed on Bail
While most postings on her social media pages are not political, environmental issues have apparently riled her up: She has discussed the need for clean water and her opposition to the Dakota Access Pipeline, which Trump advanced earlier this year through an executive order.
"Repeat after me: In the United States of America, in the year 2017, access to clean, fresh water is not a right, but a privilege based off of one's socio-economic status," a post on Facebook said derisively.
There was also a shared post on her Facebook by Vermont Sen. Bernie Sanders, who disparaged Trump for having called climate change a "hoax."
And on a Twitter handle believed to be hers, there's a post calling the president an "orange fascist."
Winner's mother, Billie Winner-Davis, told reporters Tuesday that her daughter is a "good person" who loves to paint and taught herself Arabic even before joining the Air Force.
"She's never been in trouble with anyone or the law or anything," Winner-Davis said as she fought back tears. "She's always done what's right. She served her country. ... She does whatever she can to make the community and the world better. That's what she wants to do."
Winner-Davis said her daughter posted about pipeline and climate change issues on Facebook, and said there was nothing out of the ordinary with their recent conversations before her arrest.
"I think she's doing OK," she said, adding, "I just want her to be treated fair."