Investigators trying to piece together a portrait of accused serial bomber Mark Conditt can rely on his own words — including a 25-minute recording that police are treating as a confession and a blog that describes his "conservative" political views on topics from the death penalty to terrorism.
Police have not released a motive for the string of bombings in Austin, Texas that Conditt allegedly masterminded before he blew himself up early Wednesday — but they called him a "very challenged young man."
Family and friends said they had no answers.
"We had no idea of the darkness that Mark must have been in," his family said in a statement.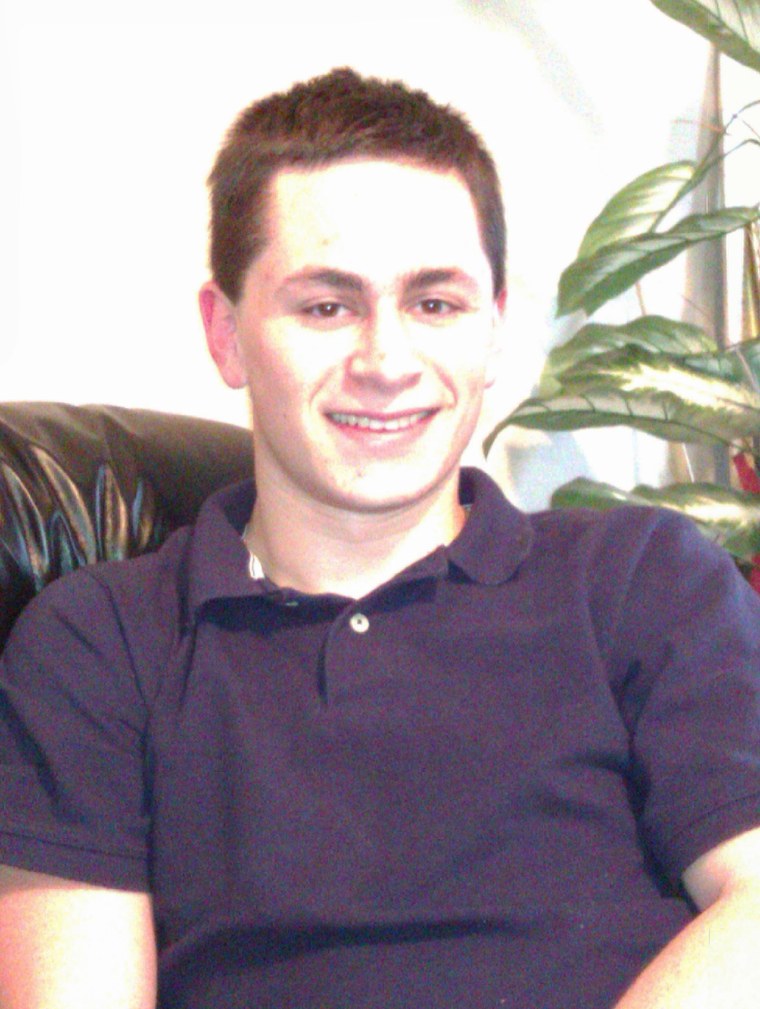 Jeremiah Jensen, who was close friends with Conditt in his late teens and was part of the same home-schooling community and church, said he was stunned by the accusations even though he hadn't see the suspect in several years.
"People have asked me if I saw this coming, or if he exhibited any tendencies that would have made me think that he was capable of something like this, and the answer is no," Jensen told KERA radio on Wednesday.
But Jensen said Conditt, 23, struggled socially.
"He could kind of come off as kind of dominant and pugnacious in conversation," he said. "However, as he got to know you and as he became more comfortable over the couple of years that I knew him, he started to, he started to soften."
In the 2012 blog, part of a government class he was taking at Austin Community College, Conditt wrote that he was hoping to hone his debate skills even though he was "not that politically inclined."
Related: Austin bomb suspect used 'exotic' batteries in explosives, sources say
"I view myself as a conservative, but I don't think I have enough information to defend my stance as well as it should be defended," he wrote. "The reasons I am taking this class is because I want to understand the US government, and I hope that it will help me clarify my stance, and then defend it."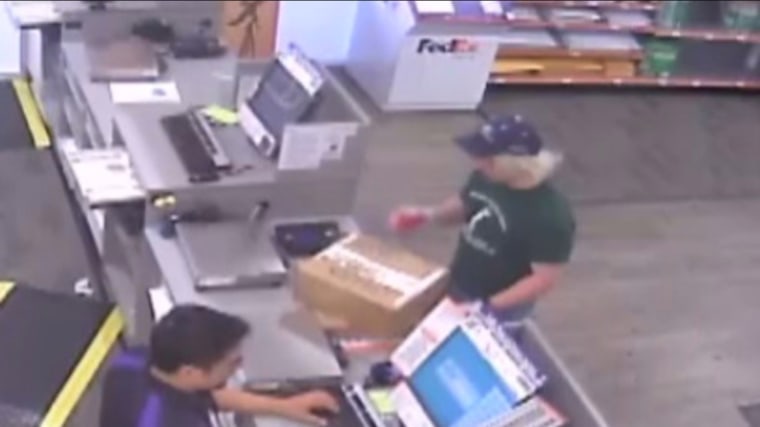 Although the blog, titled "Defending My Stance," was written six years before Conditt detonated a final explosive in his car during a confrontation with police, the op-ed style entries provide a glimpse into his views.
"Living criminals harm and murder, again — executed ones do not," he wrote in a piece in support of the death penalty.
In a commentary on a deal the government made to release an al Qaeda terrorist, Conditt was dead-set against it. "I think it is just plain dumb to release a terrorist, much less a senior one — no matter what he can provide," he wrote.
On the issue of gay marriage, he wrote, "homosexuality is just not natural." Commenting on free abortions, he wrote: "If a woman does not want a baby, or is incapable of taking care of one, she should not participate in activities that were made for that reason."
But in another post, he suggested eliminating sex offender registries, saying they punished people who had already served their time or were convicted of minor offenses.
"You have to really hate the guy to make him suffer for the rest of his life," he wrote.
Conditt took community college classes from 2010 to 2012 while he was being homeschooled, along with his three younger siblings, according to a post on his mother's Facebook page.
When he "officially graduated" high school, his mother wrote: "He's thinking of taking some time to figure out what he wants to do ... maybe a mission trip. Thanks to everyone for your support over the years."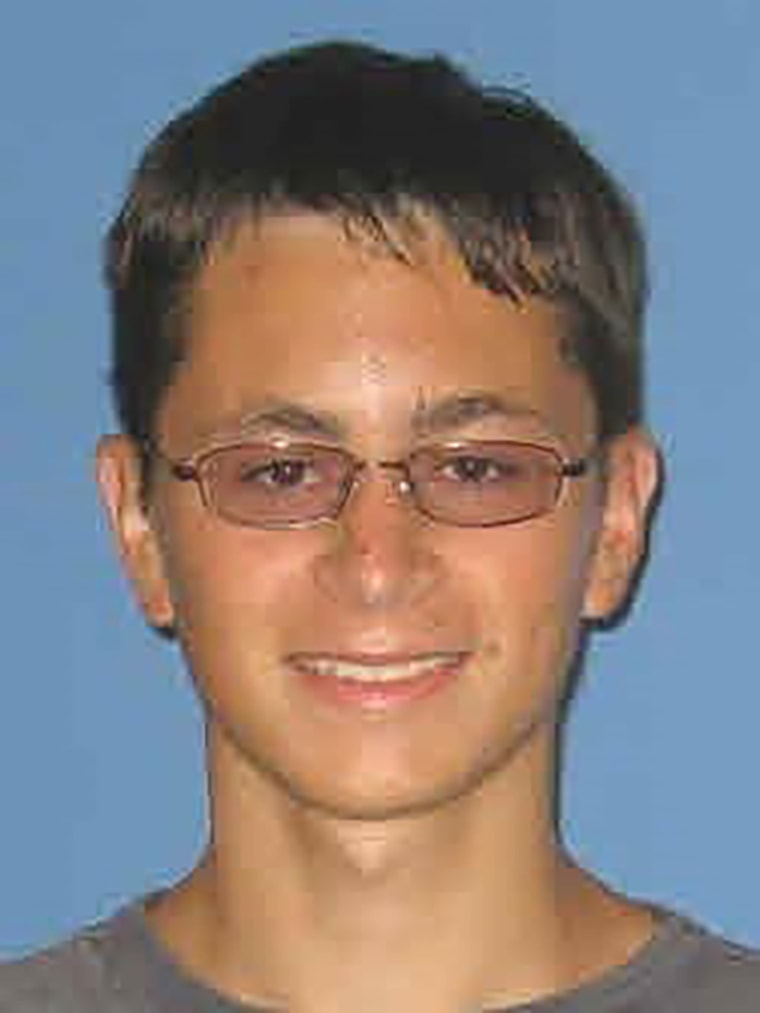 Texas Gov. Greg Abbott confirmed that Conditt was unemployed and did not have a criminal record "as best we can tell."
"We do, I think, have access or will today have access to his social media accounts," Abbott told NBC affiliate KXAN.
"It probably will not be the same type of situation as we saw in the aftermath of the shooting in Nevada where the person's past history was wiped clean. I think we will be able to piece together the puzzle of who this man was and why he did what he did and that will resolve a lot of the uncertainty that still exists."
Some of the answers came when police uncovered a recording Conditt made in which he provided details of the six package bombs he used against others and a seventh he used to kill himself. The recording, Austin Police Chief Brian Manley said, does not mention hate or terrorism but is "the outcry of a very challenged young man talking about challenges in his personal life."
Neighbors said Conditt's family appeared to be stable. His parents were involved in a multilevel marketing business and his father, an electrical engineer, ran an online computer business. Mark Conditt moved out of the family home a couple of years ago and into one a few blocks away that he bought with his father and where lived with roommates.
"I would describe them as an extremely nice family," neighbor Jeff Reeb said.
"He seemed like a very normal kid, which is what everybody says or most neighbors say in this type of situation," Reeb said. "But over the years there is nothing I can point to."
Jensen said the killer being described in news reports was not the same person he knew from his teen years.
"I think that maybe he was lonely when he died," he told KERA news. "And I don't know why he did what he did. I don't know why he succumbed to hatred or the loneliness or the sadness."
"He's not a psychopath," he added. "Something broke him. Something broke him and I don't know what that was."