More than a year after the killing of Trayvon Martin touched off a national furor over race, guns and Florida's expansive self-defense laws, the man who shot him to death is going to trial.
George Zimmerman, of white and Hispanic descent, claims Martin attacked him and that he acted in self-defense.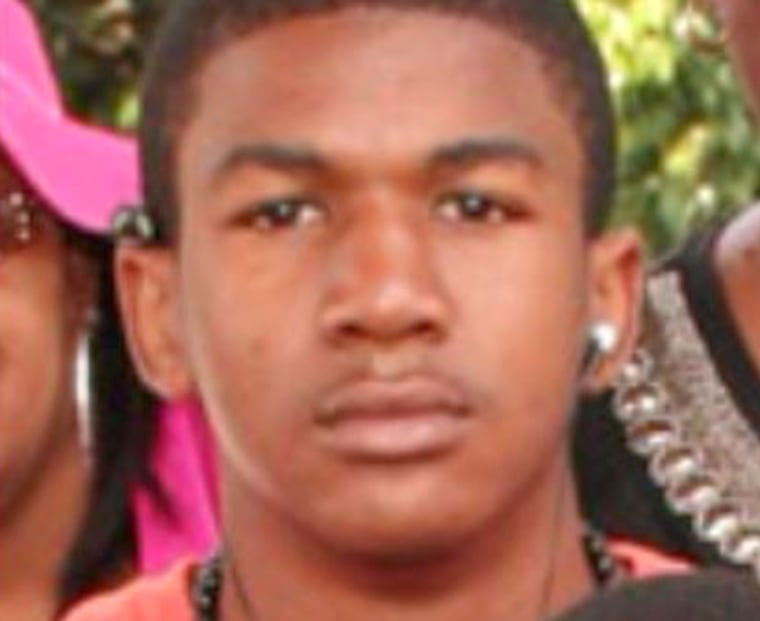 Zimmerman has pleaded not guilty to second-degree murder. The trial, which begins Monday with jury selection, is expected to last more than a month.
Here's a look at the key figures in the trial.
Trayvon Martin: The 17-year-old was walking back from a convenience store on the night of Feb. 26, 2012, wearing a hooded sweatshirt and carrying an iced tea and Skittles, when he became involved in an altercation with Zimmerman. Martin was killed with a single gunshot inside a gated community where his father's girlfriend lived. Tall and lanky, a lover of sports and music, he was described by his family as quiet and respectful and by former teachers as creative and curious. Defense lawyers have offered a less flattering portrayal, releasing text messages in which Martin expressed interest in guns and discussed marijuana and being suspended from school.
George Zimmerman: The former neighborhood watch volunteer dialed 911 frequently to report suspicious activity. He called again the night of Feb. 26 and told the dispatcher: "This guy looks like he's up to no good, or he's on drugs or something." Zimmerman, 29, grew up in northern Virginia and at one time aspired to be a police officer, according to a neighbor there. Court filings have suggested that the prosecution may try to make an issue out of his membership at a Florida martial arts gym.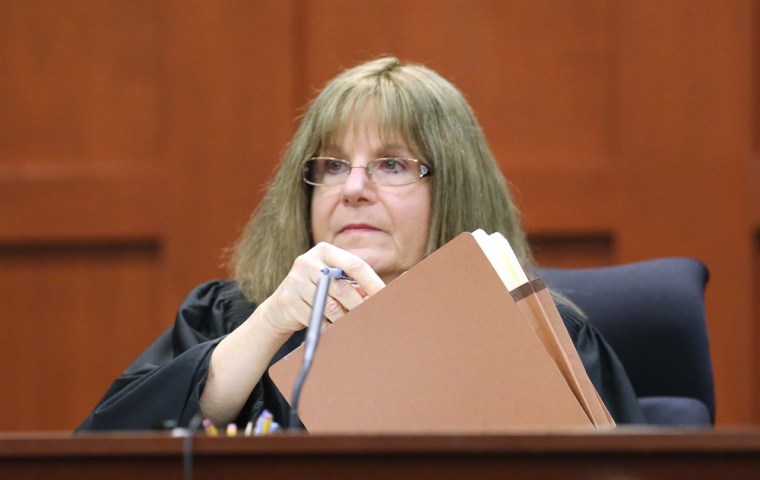 Judge Debra Nelson: In pretrial hearings, the jurist has shown she runs a tight ship and isn't afraid to let lawyers know when she thinks they're out of line. "She's tough but fair," said defense lawyer Bryce Fetter, who has gone before her many times. "She's very, very smart. And she's the boss." Nelson, 59, a former prosecutor and civil litigator who has been on the bench for 14 years, is the third judge in the Zimmerman case -- appointed after the defense claimed the previous judge was biased against them.
Chris Serino: He led the Sanford Police Department's initial investigation into the shooting and his conflicting statements about the probe have drawn scrutiny. Serino authored a report that first recommended Zimmerman be charged with second-degree murder and was later revised to say manslaughter, court documents show. Last summer, Serino moved from his job as a detective to an overnight patrol shift at his request, a Sanford police spokesman said. He's also hired a private attorney, Jose Baez, best known for representing Casey Anthony.
Benjamin Crump: Martin's family hired the Tallahassee lawyer, who had handled several wrongful death cases against police, two days after the teen was killed. He's been front and center ever since and is credited with helping to transform Martin's death into an international cause. The 43-year-old attorney – who "overcame very humble beginnings in North Carolina," according to his firm's website — also negotiated a settlement with Zimmerman's homeowners association.
Bernie de la Rionda: After she was named special prosecutor, State's Attorney Angela Corey turned to one of her most seasoned assistants to run the Zimmerman case. In nearly 30 years as a prosecutor, the Jacksonville-based de la Rionda has handled more than 250 jury trials and secured the death penalty some two dozen times. The 56-year-old prosecutor – whose parents sent him from Cuba to Florida when he was 4 years old – has not been reluctant to express annoyance or anger during pre-trial hearings. He is being assisted by fellow homicide prosecutor John Guy.
Mark O'Mara: The veteran defense lawyer was hired just hours before the special prosecutor announced she was filing a second-degree murder charge against Zimmerman, whose previous attorneys withdrew. While this is O'Mara's highest-profile case in 30 years of private practice, he was already well-known in the Orlando area as a television legal analyst during the Casey Anthony trial. The 57-year-old has not shied away from the spotlight – or social media, which he's used to promote a legal defense fund for his client and press the self-defense claim. His co-counsel is Don West.
NBC's James Novogrod and Tom Winter contributed to this report.
Editor's note: George Zimmerman has sued NBCUniversal for defamation. The company has strongly denied his allegations.