Every day in America, people are killed or injured by police.
Sometimes they die in swarms of police bullets or in chokeholds or jailhouse beatings. Sometimes their hearts give out after being shot with a Taser or their lungs are crushed beneath the weight of grappling officers.
Yet, no one knows for sure just how many or how often such incidents occur.
Even in an age of exhaustive monitoring of everything from public school competency to national park attendance, there is no single government agency tasked with collating data on how often police injure citizens.
Critics and many law enforcement leaders believe that lack of data collection has created a massive blind spot in terms of effective police reform and policies.
Read More: FBI Director: Database Coming on Police Use of Deadly Force
"We need to collect actual, accurate and complete information about policing in this country so that we have informed debates about things that matter enormously," FBI Director James Comey said during a recent gathering of the International Association of Chiefs of Police in San Diego.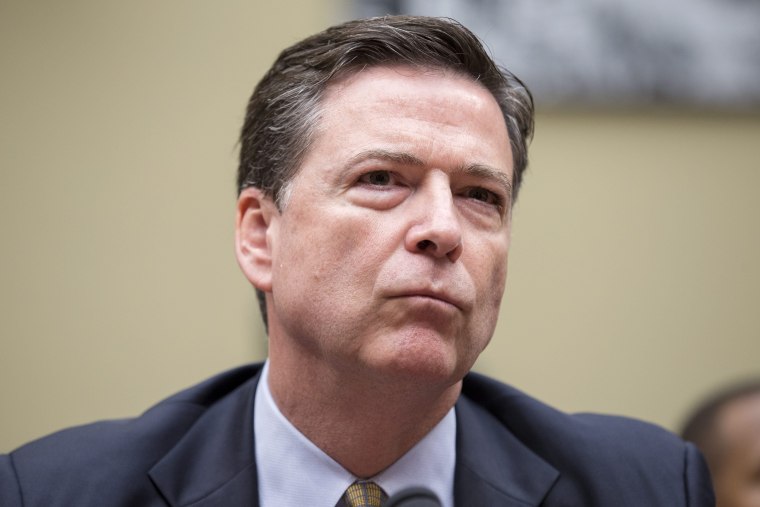 There are justifiable uses of force and those that fall out of legal bounds, criminal justice experts say.
Far too often, people are badly wounded or killed during psychotic episodes.
Lucky ones end up just battered or bruised. They are people like Theresa Sheehan, a 56-year-old schizophrenic who was shot by police in 2008. Sheehan was off her medication and out of her mind that day. She was angry, incoherent and combative, even threatening to kill her social worker.
When the social worker called police for help, he hoped that they'd arrive and quickly get the situation under control. But their arrival only made the situation worse.
At the sight of the officers Sheehan sliced the air with a butter knife. They responded with pepper spray, and then a volley of bullets.
Sheehan would survive, but the many gunshot wounds she suffered would be debilitating.
She'd later file a lawsuit against the San Francisco Police Department alleging civil rights violations that would rise to the Supreme Court. After an eight-year legal saga she was ultimately awarded $1 million to pay for her ongoing care.
Related: High Court Hears Case of Mentally Ill Woman Shot by Police
But even as one of a minuscule number of police violence cases to reach the highest court, as far as anyone keeping track outside of California could tell, it's as if the incident never happened.
"Our case is not in any database and it should be because the more data you have, the more evaluations and judgments you can make on reform," said John Burris, a civil rights attorney representing Sheehan. "Without it you're at a loss."
While shootings at the hands of officers in places like Ferguson, Chicago, Milwaukee and Charlotte have sparked national outrage and mass protest, countless others never register on the national radar.
"Law enforcement, given the national crisis, recognizes the need for some reform and they want to police in way that doesn't get national attention," said Kanya Bennett, legislative counsel for the American Civil Liberties Union. "With reporting, law enforcement can better think things through with what's working and what's not."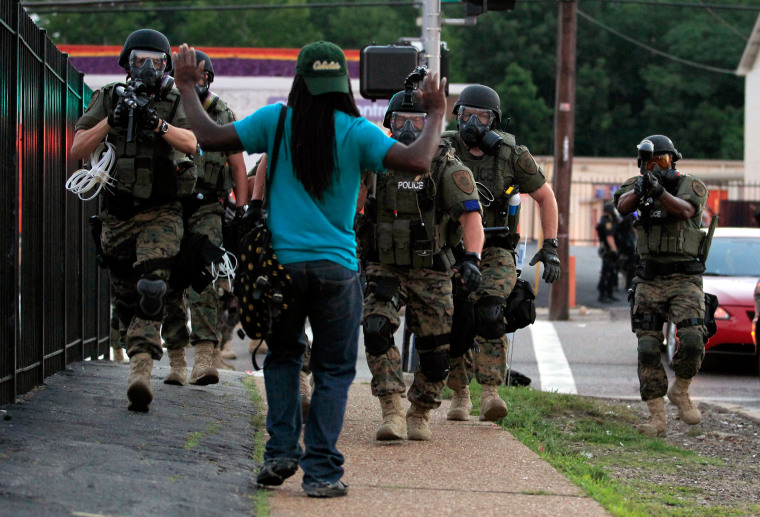 Media outlets, like the Guardian and Washington Post, have just recently created their own databases tabulating officer-involved fatalities, blending scant data provided by the government and local media accounts of deaths. But there is no accurate national comprehensive figure beyond that.
In recent years, of the more than 18,000 law enforcement agencies across the country only 224 agencies have reported to the federal government how many people they've killed in any given year.
In place of a national data collection policy, there's a patchwork of state and department level policies that have failed miserably at painting an accurate picture of state-sanctioned violence against civilians.
Related: Charlotte Shooting Video: Footage Shows Fatal Encounter Between Police, Keith Lamont Scott
A major part of the problem and the reason why police use of force — lethal and non-lethal — have been dramatically under-reported is because reporting such information has been subject to a voluntary, scout's honor system for law enforcement agencies.
That is beginning to change.
Congress in 2014 passed the Death in Custody Reporting Act (DICRA), legislation that requires police agencies to report all deaths that occur in police custody. But two years in, the law is still being implemented.
"There has been no real compliance on DICRA," Bennett said. "Even though the law was passed in 2014, DICRA implementation has been too slow to come, she said.
In a conscious effort to up the ante, Lynch will issue a "memorandum to federal law enforcement agencies" reminding them of their duty to report under federal law.
In October, 96 local and national organizations wrote a letter to the DOJ urging it to strengthen and expand its rules on use of force data collection by local police departments.
Signatories, including The Leadership Conference on Civil and Human Rights, the ACLU and the NAACP, said the Deaths in Custody Reporting Act is rife with deficiencies, loopholes and lacks any teeth to hold local and state police accountable for actually reporting the data. The group also expressed their concern over what seems to be a lack of consequences for departments not reporting accurate data.
Penalties for non-compliance are unclear, said the letter. The Attorney General can ping states with a ten percent reduction in federal Byrne grants funding for not reporting, but that penalty is a mild suggestion, and not binding. Using the penalty is entirely up to the Attorney General's discretion.
"States will be more compliant if you actually withhold funding for not reporting, rather than imposing a fine that may never actually be imposed," Bennett said. "Getting federal dollars or any federal funding should be tied to data collection."
The letter also pointed out that the proposal had a lack of accountability to ensure state and local police are actually reporting the data, a failure to hinge funding to reporting, and a vague definitions of what "custody" actually means in the contexts of in-custody deaths.
"The loopholes in these regulations are cavernous," Wade Henderson, president and CEO of The Leadership Conference on Civil and Human Rights, said at the time. "You can't fix what you can't measure. Police departments should report deaths in custody when they happen; it should be that simple. But these regulations make it clear that DOJ would rather bend over backwards to accommodate police departments' dysfunction or reluctance. There should be simple procedures so that police can provide complete and accurate data or face clear consequences for non-compliance."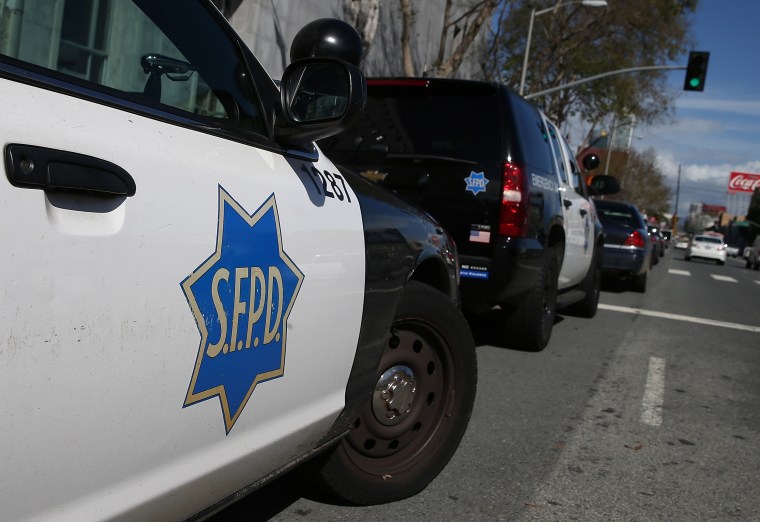 But while DICRA requires state and federal law enforcement agencies to collect and submit data on deaths in custody, there is no comparable statute requiring data collection for non-lethal use of force data.
The DOJ in recent weeks rolled out what it describes as an effort to "close this gap" absent of any statutory mandate, has embarked on an ambitious effort to partner with agencies across the country to collect such non-death data.
The FBI has expanded its online portal, the National Use of Force Data Collection, to allow simpler interface and standards collection practices for state law enforcement agencies. The portal is slated to go into effect next year and will consist of police use of lethal and non-lethal force.
"Accurate and comprehensive data on the use of force by law enforcement is essential to an informed and productive discussion about community-police relations," said Attorney General Lynch in a press statement."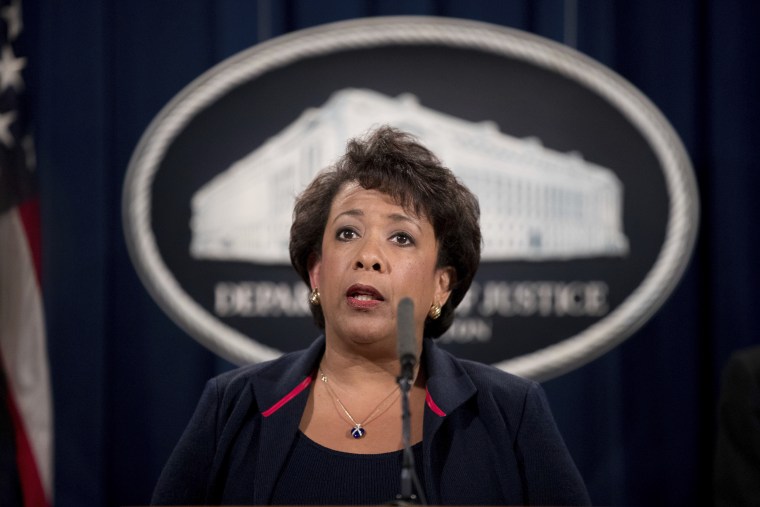 According to the DOJ, the pilot study participants will comprise of the largest law enforcement agencies, as well as U.S. Customs and Border Protection, Bureau of Alcohol, Tobacco, Firearms and Explosives, Drug Enforcement Administration and U.S. Marshals Service. So far, the pilot program has grown from an initial 20 agencies to 100, a sign the DOJ sees as the fruits of working collaboratively with police as well as many of those protesting police behavior.
This latest effort by the Justice Department was seeded in 2014 after President Obama established the President's Task Force on 21st Century Policing, a commission appointed to study ways of reducing tensions between police and the communities they serve. The task force came on the heels of widespread unrest following a string of killings of black men by police, most notably at the time the shooting death of unarmed teen Michael Brown Jr., in Ferguson.
Sans any law passed by Congress and signed by the president, Lynch's DOJ is trying to "lead by example," said Kevin Lewis, a spokesman for the DOJ.
Read More: Department of Justice to Collect Data on Police Shootings, In-Custody Deaths
"This is a significant step," Lewis said. "It's our hope that because of the work that we are doing and the recommendations that we've been getting from advocates and law enforcement that they'll be able to get the types of information that they need to build trust and transparency."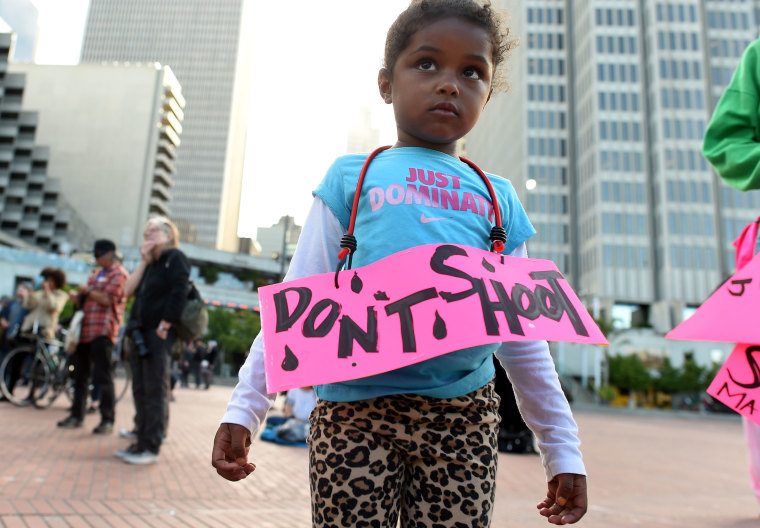 Lewis said it's the DOJ's hope to assess and expand the pilot program in the coming months.
Still, while critics of the DOJ's ambitious new endeavor applaud the move as a step in the right direction, they say it is still a few steps short. Because the reporting continues to be voluntary, police agencies can still choose to simply opt-out of the program.
"Based on past experience, you will not have a complete set of numbers if reporting is voluntary," said Sakira Cook, counsel for the Leadership Conference on Civil and Human Rights. "Voluntary programs do not work, we see this with hate crime statistics, data will be under-reported."