BILLINGS, Mont. — Gone are the flashing green neon lights advertising $200 ounces of pot. Gone are the caravans of cannabis doctors who signed up hundreds of people in a single day.
The medical marijuana business in Montana boomed after voters legalized it in 2004. At one time, this state of only a million people had almost 30,000 patients and 4,900 providers.
But the industry has been crippled by state legislators and a determined grass-roots opposition. And a state Supreme Court decision coming as early as October could all but wipe it out.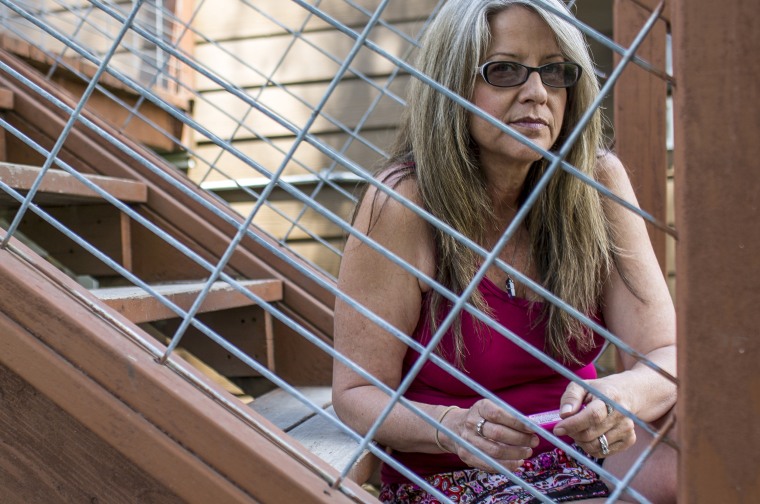 "It's hard for patients to live like that, not knowing if they'll have their cards next year," said Elizabeth Pincolini, who runs a referral service in Billings that connects patients to the few doctors left willing to write marijuana recommendations. "It's pretty desperate."
Depending on how the court rules, providers could be banned from charging anything besides $50 license fees and renewals. They could be limited to three patients each and blocked from advertising.
Twenty-three states and the District of Columbia have eased restrictions on medical marijuana, with more expected to follow. Montana is the only one going the opposite way.
A program in turmoil
Montana legalized medical marijuana a decade ago with 62 percent of the vote. The industry grew in small spurts at first. Then the Justice Department announced in 2009 that it would not interfere with medical-marijuana users who comply with state laws.
The industry ballooned. In Montana, there were 3,900 patients and 1,400 providers in September 2009. Less than two years after the Justice Department announcement, there were seven times as many patients and three times as many providers.
Pot shops opened near schools in Butte and across the street from churches in Billings. An opposition movement was born.
"You could just see that the traffic going in and out had nothing to do with medicine," said Steve Zabawa, a prominent donor to the anti-marijuana movement in Billings, where he owns a chain of car dealerships. "Basically, the black market went to the regular market, and it popped up everywhere."
In March 2011, the U.S. Drug Enforcement Administration conducted raids across the state after an 18-month investigation into whether medical marijuana businesses were involved in drug trafficking and other federal crimes.
Shops were closed, and their operators were charged under federal drug laws.
Legislators targeted the few businesses still open by trying to repeal medical marijuana. The program was a signature away from dissolution in April 2011, when then-Gov. Brian Schweitzer, a Democratic, vetoed a repeal bill.
Later that same legislative session, lawmakers pushed through a bill widely known as "repeal in disguise," and Schweitzer signed it into law in May 2011. That law, later weakened by a state judge, is the subject of the coming Supreme Court decision.
Under the law, providers couldn't charge a cent beyond recouping license application fees, so they had no incentive to stay open.
After it was passed, the number of patients dropped from almost 30,000 to less than 9,000 in June 2012. The number of providers, who were suddenly limited to three patients apiece, shrank from almost 5,000 to less than 400.
The state judge blocked three of it's the law's restrictive measures after the marijuana industry sued. The state Supreme Court ordered him to reconsider his ruling, but he made it permanent in January 2015.
Attorney GeneralTim Fox appealed, saying that the judge erred in interpreting the law. A spokesman for Fox declined to make him available for comment, citing the pending court case.
Larger providers, allowed for now under the judge's order, operate storefronts and stock assorted strains with names like Blue Dream, OG Kush and Black Cherry Soda. They have registers full of cash, stickers with logos and menus with prices.
But they can't refer to their operations as a dispensary, and they can't call what they do business.
"It's interesting that they call 'dispensary' a loaded term," said Carly Dandrea, a "budtender" for Around the Clock Cannabis in Bozeman and a fifth-generation Montanan. "I take offense to that. It's what we do. It's who we are."
State Sen. David Howard, who helped lead the movement against marijuana in Montana, said marijuana is no medicine.
"That's what they wanted you to think it was — medicine," he said. "It has no practical applications, and it was tearing apart Montana."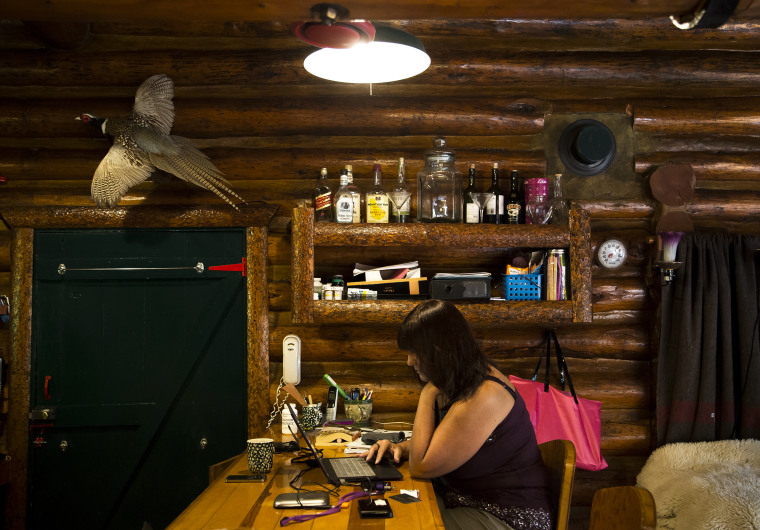 Remnants of raids
One morning in March 2011, Mark and Valerie Sigler, the husband and wife owners of Big Sky Patient Care, one of the largest medical marijuana providers in the state, pulled up to their facility near Bozeman to check on things.
But the "Open" sign was off. The parking lot was empty.
Stepping inside, the couple was found rifle-wielding, federal agents in riot gear, standing watch over a handful of employees handcuffed on the ground. The Siglers had walked into a raid.
"I'd probably have been shot today, because I was in their faces screaming at them, telling them that we were state-compliant," said Valerie Sigler, shaking as she described it more than four years later. "So what were they doing there?"
The Siglers' business was one of dozens across Montana raided by federal authorities that day.
Many providers were charged, and almost all accepted probation or house arrest to avoid jail. The Siglers got house arrest plus five years of probation, which they're still serving. And becoming felons was just the beginning.
From having more than 400 patients and more than $1 million in the bank, the middle-aged couple has sunk into more than $1 million in debt — including a combined $900,000 judgment, payable to the federal government.
Their seven grown children, most of whom worked in the family marijuana business, are now working odd jobs far from home.
The Siglers are about to lose their home, a log cabin in the middle of the forest near Bozeman. Mortgage payments have been hard for a couple of felons lacking a steady income.
Mark, a cancer patient, is unemployed. Valerie is back at school, piling on debt in a bid to turn things around with a dual degree in geology and liberal arts from Montana State University.
"You can just keep going, or you can shoot yourself in the head. But you don't have very many choices other than that," Mark Sigler said. "It's never going to go away for us."
Still selling, but quietly
Tucked in an office park on the edge of Missoula, the woman behind a small medical marijuana operation quietly harvests a dozen plants each month to keep her 70 patients supplied. From the outside, it's as if the business doesn't exist.
The owner, a wary middle-aged woman, likes it that way. Nightmares of the raids remain. She watched as two businesses in the same office park were raided, product destroyed in the street, charges filed and lives upended.
"Anytime someone got in the limelight, they were picked off," said the woman, who asked not to be identified for fear of federal prosecution. "Whac-A-Mole, that's what it reminded me of."
Most of the industry today keeps a lower profile than it did. The 442 providers still operating in the state say they have to be careful.
Billings, the largest city in Montana, with a population of just under 110,000, is home to just one storefront. The dozens of dispensaries that once dotted the streets are all gone, run out of business by raids and regulation.
To stay out of trouble, Rich Abromeit and Jason Smith, owners of the last marijuana storefront in the city, Montana Advanced Caregivers, check cards meticulously, keep patient and plant counts in check and avoid illegal edible extractions.
"I'm a bull's-eye," Smith said, glancing behind his back at rows of labeled pot plants. He is the last shop in town, "and everyone depends on me."
Buying outside the system
Jon Svaren, a bearded 15-year Navy veteran, has been living on his aunt's farm off dirt roads near Hardin, in the eastern part of the state, where attitudes toward marijuana tend to be harsher.
Svaren is an unapologetic pot-smoker. He says he is self-medicating for a spinal fusion and years of back pain that intensify with long hours feeding sheep and tending crops. Vaporizing with black-market pot four to five times a day could land him in jail.
"Put me before a jury of 12," he said. "I'd be happy to explain myself to them."
The tens of thousands who have left the medical-marijuana system haven't stopped smoking, he said. They've gone underground.
Svaren refused to renew his medical card after the Bureau of Alcohol, Tobacco, Firearms and Explosives in 2011 prohibited medical marijuana patients from owning firearms. He leans libertarian, enjoys duck-hunting and keeps an eye out for bears on the farm.
Others are also planning for limited options for procuring marijuana if the Supreme Court rules against the industry. The black market or growing it at home would be the only options, said Josh Daniels, a patient advocate who lives outside Billings.
But the law doesn't allow patients a legal way to procure seeds or clones.
"How's that supposed to work?" asked Daniels, who said he grows marijuana to deal with his multiple sclerosis. "A magic seed fairy is going to deliver seeds in your mailbox? To grow, the first thing you have to do is break the law."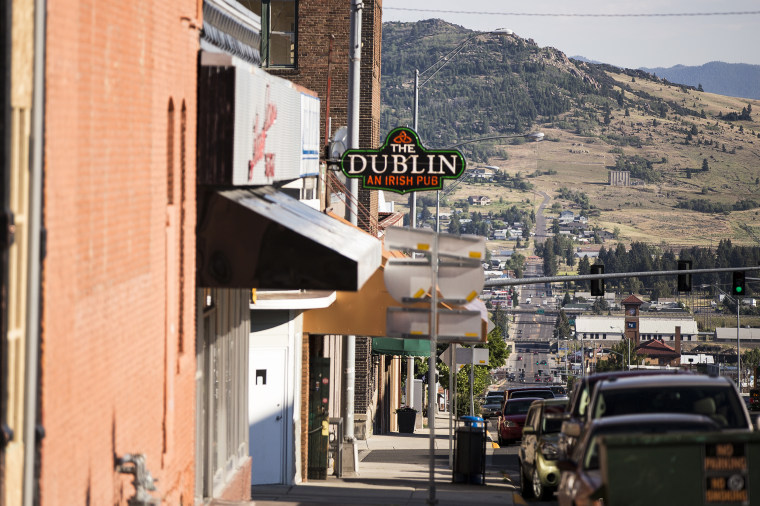 Les Yother, 63 and recently retired, lives a couple hundred miles west in Butte, a city of 34,000, where medical marijuana has found something of a haven. Dispensaries still advertise, and pot raises few eyebrows.
Yother was one of the first to get a card in 2004, patient No. 69 in the registry. Since then, Yother said, it's gone back and forth so many times that no one can keep track.
A recovering alcoholic, Yother credited marijuana with "settling his demons." He said he smokes about two grams a day to manage his glaucoma and relieve back pain that has him hunched almost in half from years of hard labor.
If the Supreme Court rules against the industry, Yother said he would keep puffing pot out of a residue-streaked green metallic pipe.
"Oh, I'd go black market," he said.
Uncertain future
A "Reefer Madness" poster stared down at Mark Gibbons Jr.,the self-proclaimed longest-running provider in Montana, as he mulled what might come next.
Gibbons, owner of Butte's Montana Natural Medicine, which served 500 patients at its height in early 2011, has weathered setbacks before, like failed crops. He once cycled through 10 pounds of marijuana per month. It's down to 2, for his 40 remaining patients.
He sighed in frustration at shifting regulation he says he still doesn't fully understand.
If the court rules against the industry, Gibbons has a plan to make ends meet: accepting "donations," not payment, from "patients," not customers. With a lot of patience and a few creative solutions, cannabis ought to survive in the state, he said.
"It'll just be less," Gibbons said. "It'll be less plants and less money and less patients getting treatment."
Michael Bodley is a reporter with the News21 project, a national initiative to train top journalism students from across the country. The project's latest effort, America's Weed Rush, is the work 28 students from 19 U.S. universities. The project examines the political and cultural divide between those who support marijuana legalization and those who oppose it.
News21 journalist Martin do Nascimento contributed to this article.