Baltimore prosecutors dropped all charges against the officers implicated in the death of Freddie Gray — an outcome many legal experts argue is typical in a justice system designed to insulate police actions resulting in death.
Gray, a 25-year-old African American man, sustained fatal neck injuries in the back of a police van last year and his death while in cop custody sparked riots in Baltimore and a national re-examination of fatal interactions between law enforcement and the minority communities they serve. Although the officers charged in Gray's death did not use lethal force — most police-related deaths result from police shootings — the decisions behind these actions are seldom questioned and officers are rarely charged let alone convicted.
"The legal system doesn't like second guessing police officers because they know the job is hard and violent and they have to keep bad guys off the streets," said Bowling Green State University criminologist Philip Stinson.
According to data by Stinson, who studies officer arrests, from 2005 to 2014, only 48 on-duty officers have been charged for murder or manslaughter for the use of lethal force.
A small number compared to the thousands of officers who have shot and killed someone, Stinson said.
Read More: Prosecutors Drop Remaining Charges Against Officers in Freddie Gray Case
The reasons why officers across the country are often not charged is due to a complicated set of factors unique to each case including the lack of a thorough investigation, the weight of an officer's word, and, of course, the softer approach prosecutors take with police defendants said University of Baltimore Law School Professor David Jaros.
Discussing solely national trends and not the Freddie Gray trials specifically, Jaros said it is difficult to gather evidence and get "police to police themselves" he said. "There is a notorious unwillingness of officers to help in investigations and prosecutions of their own."
And it's hard to establish what happened without a thorough investigation.
Many times, the only story is that of other officers on the scene or witnesses who might have pending criminal charges and are unwilling to lose potential legal bargains, Jaros said.
"We don't know what we don't know," and without that proper investigation it is almost impossible to bring any criminal charges, he said.
Earlier this year, a grand jury in Austin decided not to indict Officer Geoffrey Freeman who shot and killed unarmed, 17-year-old David Joseph. Joseph was shot twice and killed by Freeman in February when he refused orders to stop and charged at the officer.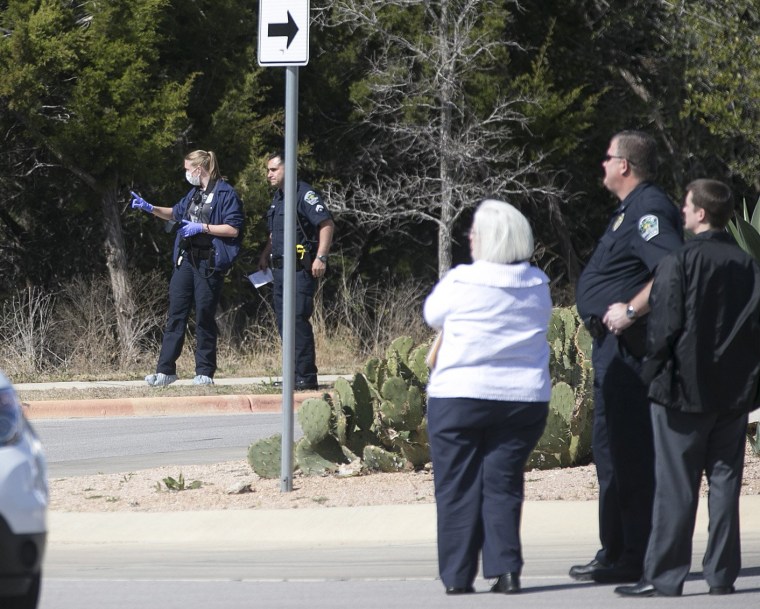 Over the course of five days, twelve witnesses, including Freemen himself testified in the grand jury hearing. Freeman said he fired out of fear for his life and those jurors were convinced.
The legal system tends to give a presumption of good-faith to officers, such as Freeman.
Read More: Tense Relations Between Cops, Prosecutors Fall Out From Freddie Gray Cases
"Prosecutors tend to accept the officer's version as credible," said A. Dwight Pettit, a Baltimore civil rights attorney who represents plaintiffs in police brutality cases.
Not just prosecutors but judges and jurors give heavy weight to an officer's word, which is the reason why police defendants tend to take bench trials and put their fate into the hands of a judge.
Since 2005, no judge has ever convicted an officer of murder or manslaughter while using lethal force in the line of duty, according to data by Stinson.
"The legal system gives the police the benefit of the doubt but doesn't give it to the average citizen," Jaros said.
And even when cases do go to trial we see that officers waive jury trials and try their case in front of a judge who tends to be more sympathetic to police officers.
In recent years, the debate on unlawful use of force has raged nationally prompting police department and legislators to rethink policies and protocols.
Rep. Steve Cohen, D-Tennessee introduced legislation that would mandate independent prosecutors in cases of deadly force by police officers to not only ensure a clean investigation but also to remove any professional bias a local prosecutor with a daily working relationship may have when coming across a police defendant.
"These agencies have a hand and glove relationship," Cohen told NBC News recently. "When they are on opposite ends it causes a fracture, a schism in that relationship that is bad for the public," he said.
After the 2013 death of John Greer who was shot and killed by police officers during a stand-off, the Fairfax Police Department is revamping police training programs to teach officers new conduct in potentially deadly situations
Read More: Trial of Van Driver in Freddie Gray Case Reveals Prosecutor Violations
The new approach taught in realistic drills is to take cover, take time and deescalate.
The Crisis Intervention Team responsible for implementing the new training has existed since 2006, but was modified in 2015 to better address the proliferation of shootings around the country, according to the program coordinator, Ryan Morgan.
"The program is designed to give background training on what it's like to be in these situations and give them more predictability when dealing with a crisis," he said. "The focus has been on training the first responders and officers who would most likely find themselves in situations of crisis, however the plan is for all officers to go through this type of training."
The Fairfax Police Department will also using reality videos with scenarios similar to ones that have resulted in past deaths. Officers are learning to keep their distance, communicate clearly, and try everything else before deploying lethal force.