The widow of a former NHL enforcer who was posthumously diagnosed with chronic traumatic encephalopathy, or CTE, is suing the hockey league, accusing it of negligence that led to his death.
Kelli Ewen filed a lawsuit last week that alleged the National Hockey League fostered a culture of violence in which husband Todd Ewen experienced numerous blows to the head during bare-knuckled fights on the ice.
The suit claims CTE symptoms led to her husband's death. The suit also states that the NHL sanctioned violence at games to increase revenue and then failed to warn players of the long-term consequences of repeated blows.
"To this day, the NHL continues to downplay and deny the long-term neurocognitive effects of repeated head hits and the link between head hits and CTE, leading former NHL players to believe that the neurocognitive symptoms they suffer from are not a result of their head hits during their time in the NHL," the suit says.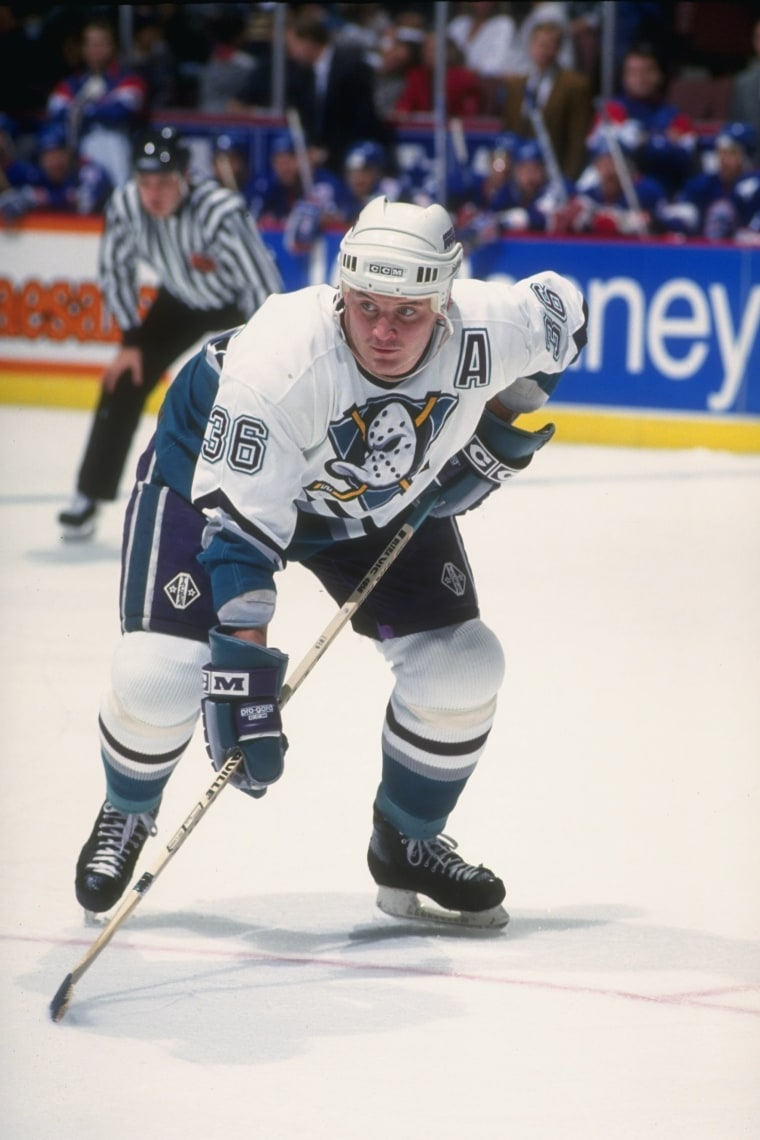 CTE is a form of brain degeneration that can trigger cognitive, mood and behavioral symptoms such as depression, rage and memory loss. Diagnoses of the condition, which is likely caused by repeated head trauma, are confirmed after death, according to the Mayo Clinic website.
Todd Ewen played professional hockey as an enforcer, an unofficial position in which a player fights the opposing team, from 1986 to 1997 on teams such as the Anaheim Mighty Ducks and San Jose Sharks. During 11 seasons, he took typical hits as well as blows during more than 150 fights on the ice, according to the suit.
He started suffering cognitive deficits, mood swings, impulsivity, confusion, behavioral changes, dizziness, memory loss, ringing in his ears, and nausea in his 40s, the lawsuit alleges.
Todd Ewen died by suicide at age 49 in 2015. A doctor hired by the NHL to write a report on the brain condition initially tested tissue samples and determined that there was no evidence of CTE, according to the suit.
The family decided to seek a second opinion.
Dr. Ann Mckee at the Boston University CTE Center determined that Todd had Stage II CTE when he died, according to the suit. The samples were then sent to doctors at the Mayo Clinic in Minnesota, who confirmed McKee's findings, the suit states.
The NHL settled a suit last year filed by more than 300 retired players over concussions for $18.9 million. Former players claimed the league failed to protect them from head injuries or warn them of the risks involved with playing. Each player who opts in would receive $22,000 and could be eligible for up to $75,000 in medical treatment, the Associated Press reported in November.