A Tulsa woman filed a wrongful death lawsuit against officials in McCurtain County — the Oklahoma county where local leaders were caught on audio wishing they could still lynch Black people — saying her husband died last year from excessive force in the custody of sheriff's deputies.
Barbara Barrick, the wife of the late Bobby Barrick, said at a news conference Thursday morning, "It's been a hard year not knowing what happened to my husband."
The complaint against county officials and the sheriff's office, seen by NBC News, alleges the unlawful use of excessive force, a failure to intervene in the use of excessive force and widespread knowledge of McCurtain County sheriff's officers' repeatedly using excessive force.
Barrick's widow is seeking damages upward of $6 million.
McCurtain County has faced intense scrutiny this week after county leaders were secretly recorded complaining they could no longer lynch Black people and discussing killing local journalists, originally reported by the McCurtain Gazette-News.
County Commissioner Mark Jennings resigned Wednesday, and calls continue for the resignations of Sheriff Kevin Clardy, investigator Alicia Manning and Jail Administrator Larry Hendrix.
Amid the controversy, Barbara Barrick's lawyer D. Mitchell Garrett said the civil suit seeks to "take the badness that is occurring in the dark and to shine some light on it."
"Can any financial number replace the loss of Barbara's husband and compensate his mom and his sister? No," he said. "But, you know, that's all civil lawsuits avail to, to bring a spotlight on how law enforcement deals with members of the minority community."
Bobby Barrick, 45, was a citizen of the Choctaw Nation. According to the complaint, sheriff's employees stated their resentment toward special treatment of Native Americans.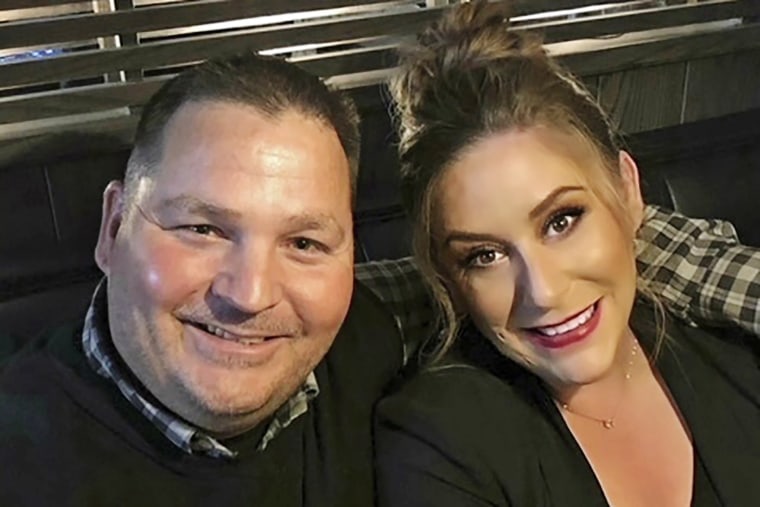 "When you've got people in leadership positions espousing racist positions and espousing violence, what do you think the deputies are going to think?" Garrett said. "They're going to think that's the way we do business."
Garrett said he has met with other law firms that are preparing to file cases against the sheriff's office, alleging unconstitutional treatment in jail.
The sheriff's office did not immediately respond to a request for comment.
In March 2022, Bobby Barrick was in McCurtain County visiting friends and family, according to Barrick's lawyer. He was dropped off at a corner store and got into a scuffle with contractors that led to his being hogtied by a group the lawsuit called a "vigilante crowd."
Deputies at the scene described Barrick as "under the influence of some illicit substance" and felt he was in danger from the crowd that tied him up, the complaint said. He was untied, handcuffed and placed into a deputy's truck for his own protection, according to deputies' statements in the complaint. 
The deputies claimed Barrick then began disobeying orders and tried to exit the vehicle, the complaint said.
"That's when they start Tasing him and beating him with their fists and hitting him with the ASP baton, and that's when the cameras suddenly goes off," Garrett said.
As three deputies were lying on Barrick and restraining him, he stopped breathing and experienced seizure-like activity, according to the complaint.
Deputies had "ignored Barrick's attempt at communicating that he was afraid that he was going to die and to 'Please don't kill me,'" the complaint said. 
He went into cardiac arrest and was taken to a Texas hospital, where he ultimately died.
"He would give his shoes off his feet to anybody," Barbara Barrick said as she held a framed photograph of the two of them.
"That's the kind of person he was. He was so giving and so thoughtful. The person that he's been represented as in that event, that's not who my husband was."
CORRECTION (April 20, 2023, 6:45p.m. ET): A previous version of this article misstated the last name of Barbara Barrick's lawyer. He is D. Mitchell Garrett, not Grant. It also misstated when Bobby Barrick's confrontation with deputies occurred. It was March 2022, not last month.