The tragic story of a Dallas jogger knifed to death in a random attack took another sad turn this week when the victim's wife was found dead of an apparent suicide.
Just days before she took her own life, Patti Stevens laid bare her anguish over the violent death of her husband, Dave, who was killed with a machete — allegedly by a former college football star in the grip of mental illness.
"Dave was the love of my life and I'm lost without him," the 54-year-old widow told the Dallas Morning News on Oct. 19. "People need to know that this was a wonderful person going out and doing what he loved to do."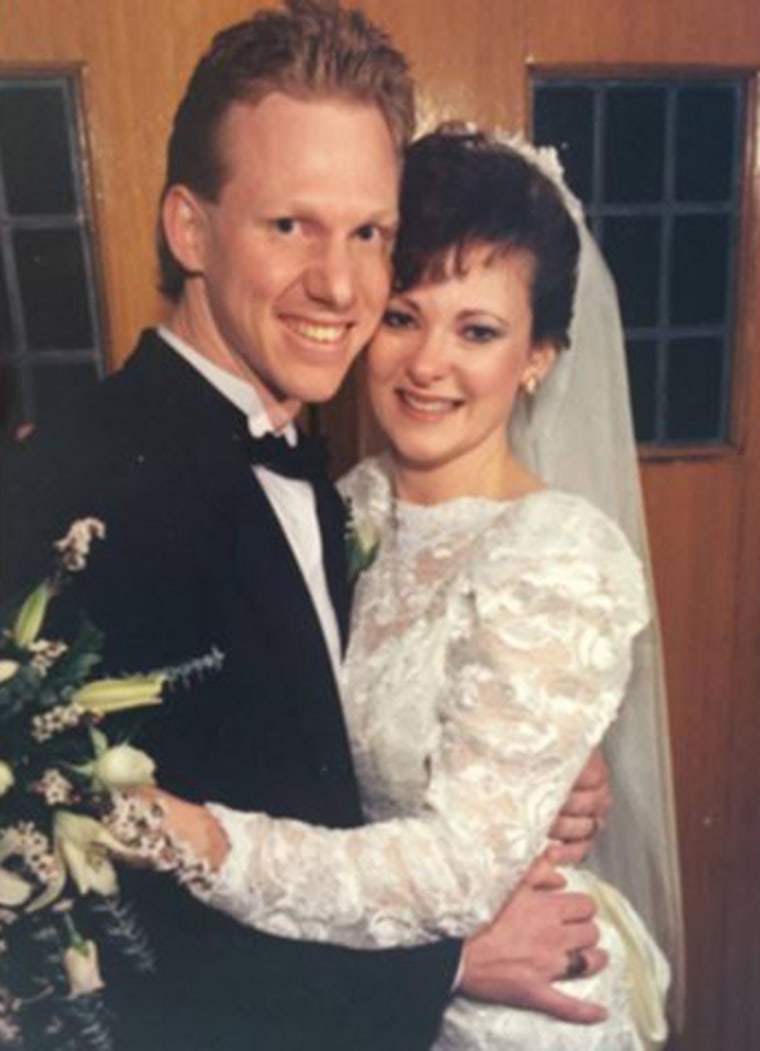 Dave Stevens, 53, was taking a run on White Rock Creek trail on Oct. 12 when he was set upon and repeatedly stabbed.
Police charged Thomas Johnson, 21, with the murder after he called 911 to report the crime. In a confession, he said he randomly picked Stevens, an electrical engineer, because he was "angry about a situation," police said.
Johnson's father said that his son was diagnosed with schizophrenia in 2014, two years after he dropped out to Texas A&M University and walked away from a promising football career.
"This disease is killing a lot of people," Robert Johnson said. "I can't say enough how sorry I am for the loss of these two people. And I've lost a son behind this disease.'
Patti Stevens, a physical therapist, had been married to Dave Stevens for 25 years and they built a new house in the suburb of Sunnyvale about four years ago. After he was killed, she had trouble sleeping and eating, she told the Dallas Morning News.
Neighbor Michael Knight said he had crossed the street to check on Patti in the days after the murder and "other than normal grieving, it seemed like she was dealing with it."
He last saw her Saturday afternoon in her car. That evening, some friends tried to call her but she didn't pick up, so they stopped by on Sunday morning.
"They could see both cars were in the garage, so they knew she was home," Knight said. "They called 911 and when police got here they found her on the floor of the garage, next to one of the cars, which she left running."
The Dallas County Sheriff's office confirmed that deputies went out to the house for a "welfare check" and found Stevens dead about 2:18 p.m.
"We believe she took her own life," sheriff's spokesman Raul Reyna said, adding that his office was not releasing any more details.
Robert Johnson said a friend called to tell him about the widow's death.
"My heart dropped," he said. "I wish I could turn back the hands of time, to try to make a difference, to try to change things, but I can't."
He said he had exhausted his resources trying to get his son help and keep him on medication and he hoped that the Stevens tragedy would open eyes to the need for better services for the mentally ill.
"This is a disease that is killing families," he said.