The estranged wife of acclaimed concert pianist Vadym Kholodenko has been ruled mentally incompetent to stand trial for allegedly killing the couple's two young daughters by smothering them with pillows.
Sofya Tsygankova has been ordered committed by a Texas judge to a state mental health facility for 120 days of treatment with the hope that she will be able to face justice when she regains "a reasonable degree of rational understanding," court records revealed Wednesday.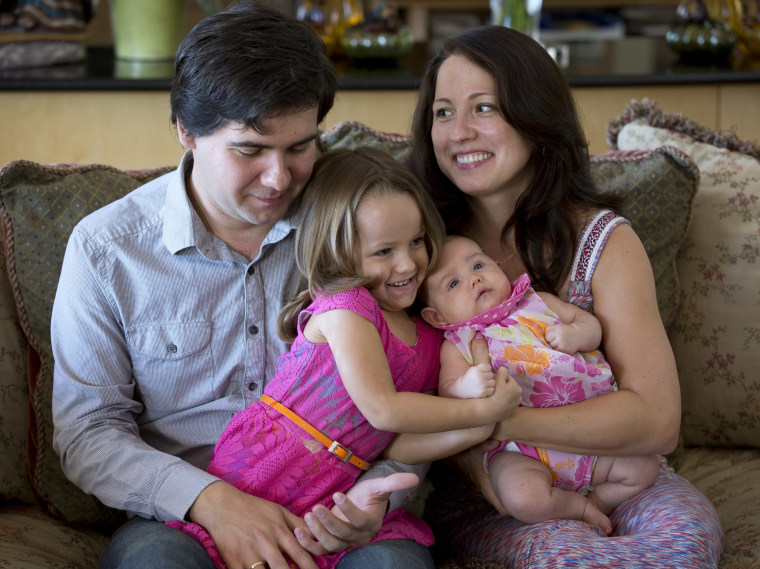 Tsygankova, who is 32 and charged with two counts of capital murder of a person under age 10, will remain in the Tarrant County jail until a bed becomes available at the mental health facility.
Prosecutors raised no objections to state Judge Ruben Gonzalez's order, which was signed on Monday.
Tsygankova has pleaded not guilty to charges of killing daughters Nika, 5, and Michaela, 1, at their Benbrook, Texas home.
Kholodenko, 30, is a Ukrainian musician whose critically-acclaimed career took off after he won the gold medal at the 14th Van Cliburn International Piano Competition in 2013.
Police said that when the pianist arrived at his wife's home March 17 to pick up the girls and take them to preschool, he found Tsyganova covered in blood with cuts on her wrists and the two children dead in their beds.
Tsygankova had visited a state mental health facility in Fort Worth a day before her daughters were found dead, The Fort Worth Star-Telegram reported.
Inside the home, police found an empty prescription bottle of quetiapine, an antipsychotic drug used to treat such mental illnesses as bipolar disorder and schizophrenia, the paper reported.
Kholodenko resumed playing concerts a month after his girls were killed.
"In this time of extreme loss and sorrow, I must look to music which has been so important in my life, and through which I can express myself," he said in a statement. "I ask those who will attend my concerts to also focus on the music. I continue to be grateful for those who are sending support from all over the world."