White House officials would not tell NBC News whether President Obama will raise the issue of 70 fugitives from U.S. justice — including convicted cop-killer JoAnne Chesimard — who are hiding in Cuba when he meets Cuban leaders during his visit to the island.
A White House official did say, however, that the "United States continued to seek the return from Cuba of fugitives from U.S. justice and has repeatedly raised those cases with the Cuban government."
Chesimard, who fled to Cuba in 1984 after escaping from a New Jersey prison in 1979, was convicted of the 1973 execution-style murder of New Jersey State Trooper Werner Foerster. She is on the FBI's Most Wanted International Terrorists list, and is the most notorious of a group of criminals and violent radicals who have sought refuge in Cuba since Fidel Castro took power.
Other fugitives include Willie Morales, who blew off his own hands while making bombs for a Puerto Rican independence group, and Victor Manuel Gerena, the alleged "inside man" in a $7 million armored car robbery.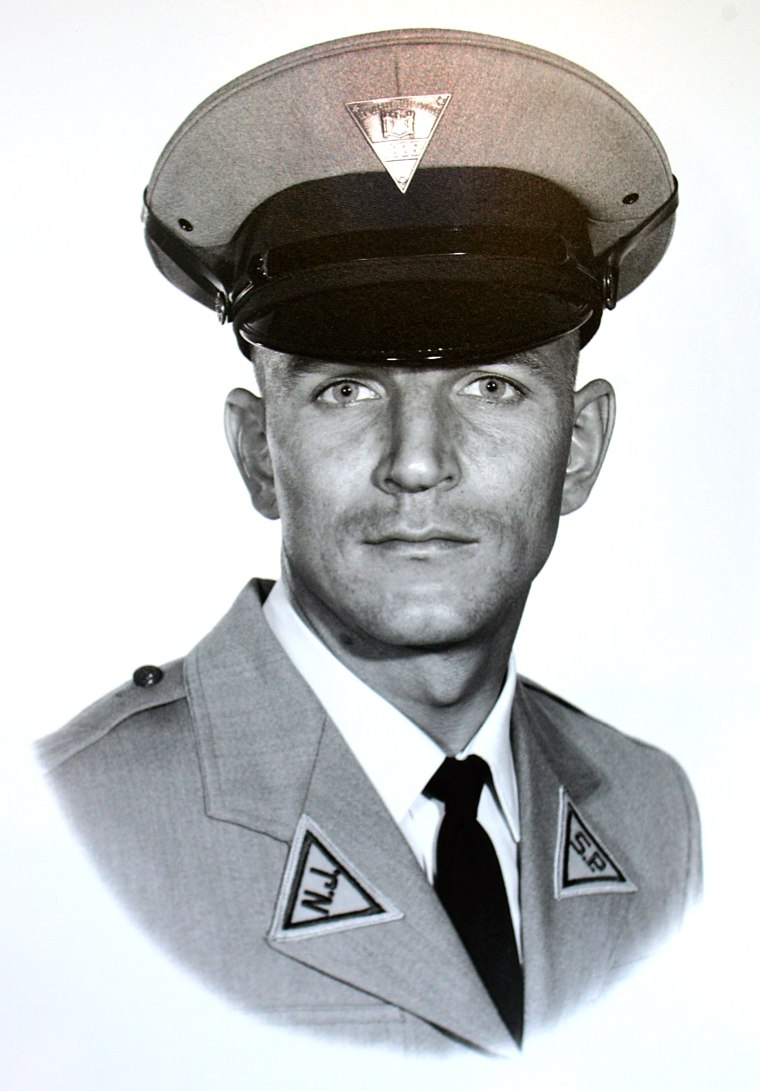 The New Jersey State Police and the FBI have offered a $2 million reward for the capture of Chesimard. The Foerster family declined to comment, but Col. Rick Fuentes, the superintendent of the New Jersey State Police, said his agency feels Foerster's murder and Chesimard's escape on a "very personal level."
"She flew from justice," he said, "and that reopened a wound that was created by the original homicide. We can't and we won't create the impression that once you flee the country that we're going to stop looking for you."
Watch Part One and Part Two of a 1998 WNBC Piece About Chesimard
JoAnne Chesimard was born JoAnne Byron in New York in 1947. She grew up in New York City and North Carolina, and became involved in black nationalist politics in the late 1960s. She became a Black Panther, then left the Panthers, changed her name to Assata Shakur, and joined the Black Liberation Army.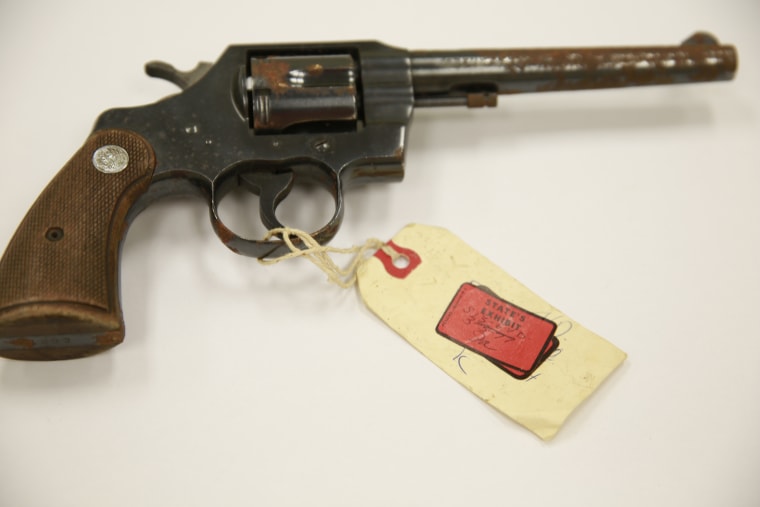 She was shot in the stomach in 1971 when she allegedly tried to rob a guest at a Manhattan hotel. She was sought for questioning after a bank robbery later that year, and named as a suspect in a grenade attack on police in December. She was also wanted for questioning after the wounding of a police officer, a bank robbery and a church robbery in 1972, and was suspected of links to the murders of several New York police officers. She was later acquitted of kidnaping and robbery charges, while other charges were dismissed.
Chesimard was sought in a nationwide manhunt. After midnight on May 2, 1973, New Jersey trooper James Harper pulled over two black males and a black female in a 1965 Pontiac with Vermont plates on the New Jersey Turnpike in East Brunswick. Harper called in backup, and was joined by Trooper Foerster.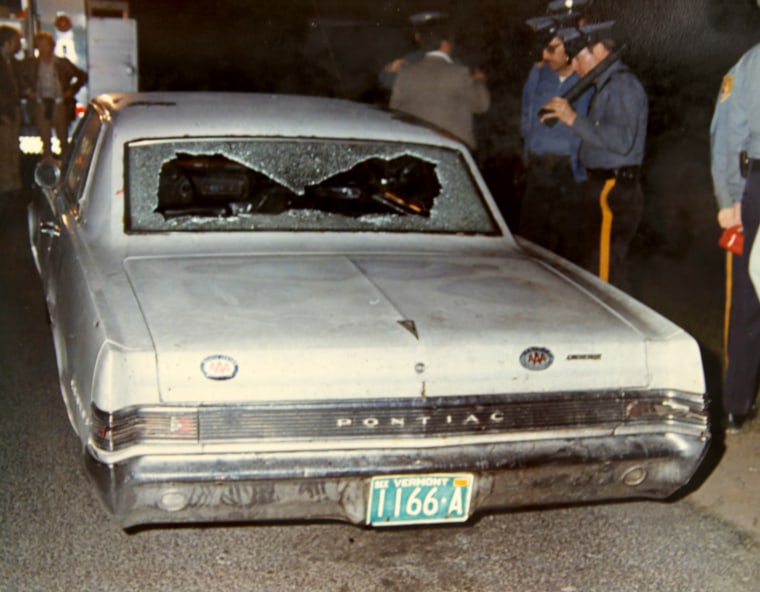 According to the police reconstruction of the incident, Clark Squire, AKA Sundiata Acoli, was driving the car, and Chesimard was sitting in the front passenger seat. James Coston, AKA Zayd Shakur, was behind Chesimard in the rear seat. The battered white Pontiac was full of ammo, guns, fake ids and stolen license plates.
Squire got out of the car to show Harper license and registration — both fakes. Harper walked to the driver's side to question Coston and Chesimard.
Trooper Foerster, 32, arrived on the scene in a second patrol car. He patted down Squire and found a loaded handgun. He shouted to Harper, who ordered Coston and Chesimard to put up their hands.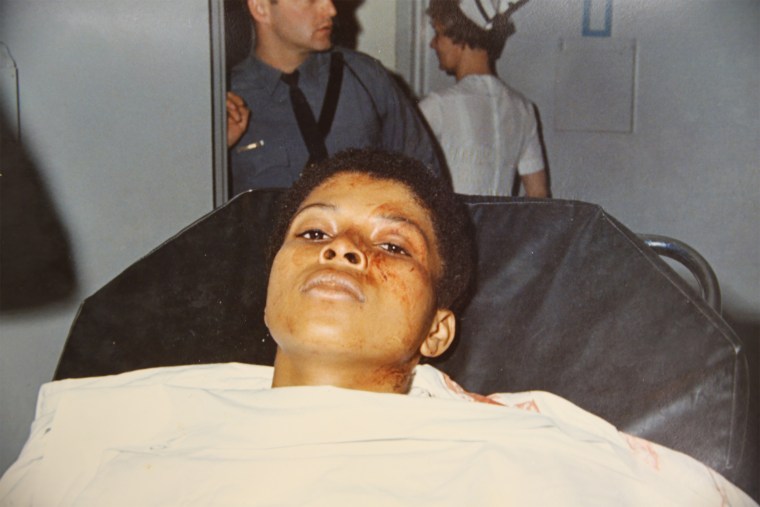 Chesimard then fired a handgun through the roof of the car and hit Harper in the shoulder. Harper ducked behind his car.
Chesimard and Coston then jumped out of the Pontiac. Harper shot Chesimard in the right arm and left shoulder. Coston fired three times at Harper before Harper shot him once, mortally wounding him.
Squire then shot Foerster in the arm. Squire's weapon jammed, and the two men began to wrestle. Chesimard walked around the car toward the fight and shot Foerster in the stomach. Harper, bleeding and unable to reload, began to walk or run to the state police station at New Brunswick, which was just 200 yards away.
Chesimard and Squire stood over Foerster as he lay on the ground. Both their weapons had jammed. One of the two then took Foerster's service weapon from its holster and shot the trooper twice in the head.
Squire drove the Pontiac five miles south on the Turnpike, with two wounded passengers, and pulled over. Coston had died in the back seat. Squire and Chesimard dumped his body next to the vehicle and were beginning to walk away when police pulled up. Chesimard was captured immediately, while Squire was found 40 hours later.
Chesimard and Squire were both convicted of murder for Foerster's death. Squire is still in a New Jersey prison, and was denied parole just last month. Chesimard was sentenced to life in prison.
In 1979, a group of four prison visitors helped Chesimard escape from the women's prison in Yardville, New Jersey. By 1984 she was living in Cuba as Assata Shakur.
She appeared in a documentary in 1997, and was interviewed by WNBC reporter Ralph Penza in 1998. There are also several pictures of her in Havana that date from about 2008. Authorities believe that Chesimard/Shakur, now nearing her 69th birthday, is still living in Cuba.
The Cuban Embassy in Washington, D.C., did not immediately respond to a request for comment on her whereabouts. Chesimard's long-time lawyer, Lennox Hinds, also did not respond to requests for comment.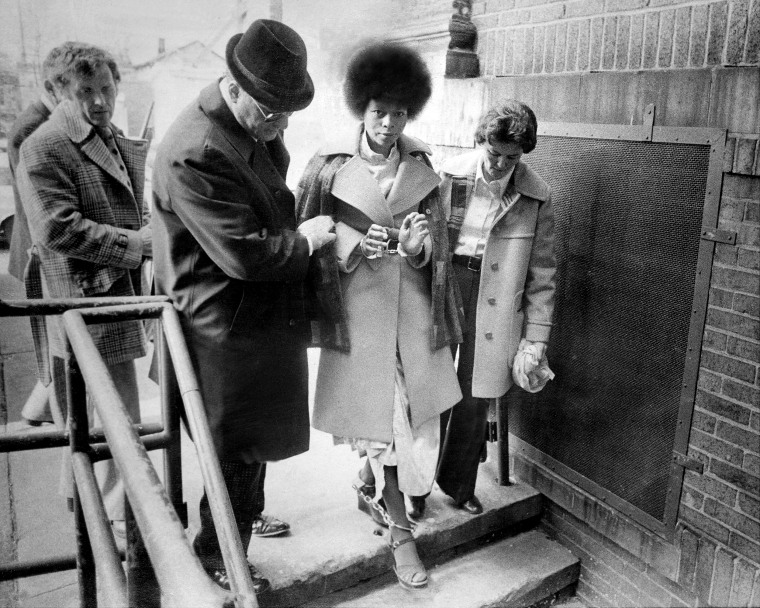 President Obama arrives in Cuba on Sunday and will make the first speech on Cuban soil by any U.S. president for nearly a century. He is taking U.S. corporate leaders with him and will meet with dissidents while in the country.
Fuentes would like him to demand the return of Chesimard and the other U.S. fugitives living in Cuba. He notes that the exiles have ties to groups linked to the deaths of 17 police officers, as well as civilians and soldiers, and more than 100 bombings.
"How many lives have been ruined by this?" he asked. "That's an awful lot of lives to brush off the negotiating table and not be insistent — and I mean insistent, because Cuba wants us in there. They want our business, they want our tourists... We have the means to negotiate."