The U.S. Soccer Federation dodged a class-action lawsuit this week by agreeing to limit headers by young players as a way to reduce concussions.
But will it work?
It stands to reason that any new limits will save thousands of America's youngest soccer players from brain injuries. Those aged 10 and younger won't be permitted to head the ball at all, and those aged 11 to 13 will be limited in the amount of headers they can perform during practices.
The rules, announced Monday, helped seal an agreement with a group of soccer parents and players who sued U.S. Soccer for better handling of concussions and the risk from heading the ball.
But advocates say the settlement terms fall short.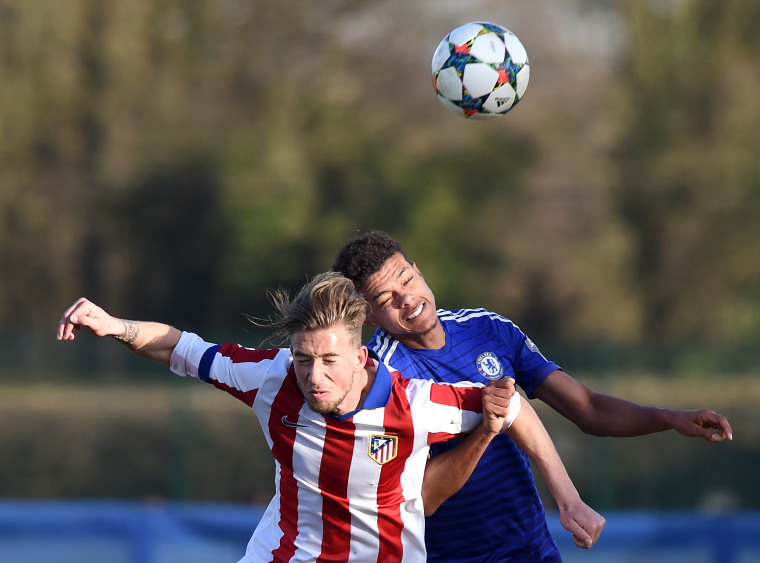 The non-profit Concussion Legacy Foundation campaigns for a prohibition against headers until high school — typically the age of 14. The new rules, the group said, leave middle school-age players vulnerable.
"From that perspective, we still have a ways to go," the group's executive director, Christopher Nowinski, said.
But Nowinski also said it was a good sign that U.S. Soccer that wiling to draw a line somewhere. "For soccer to even set an age is a big step," he said.
Related: Sidelined Soccer Star Briana Scurry Welcomes New Ban on Heading
His group is taking the new rules as just that — an incremental change that can be expanded later.
U.S. Soccer has said it will update its policies as research on concussions evolves.
Robert Cantu, a neurologist and a leading expert on sports-related concussions, told NBC News that the new rules will cut the number of concussions among the youngest players and shorten the time when those children are at risk for experiencing "sub-concussive hits" that can cause brain injuries later.
Children between the ages of 10 and 12 are most susceptible to concussions because their brains are underdeveloped and their necks are not strong enough, Cantu said.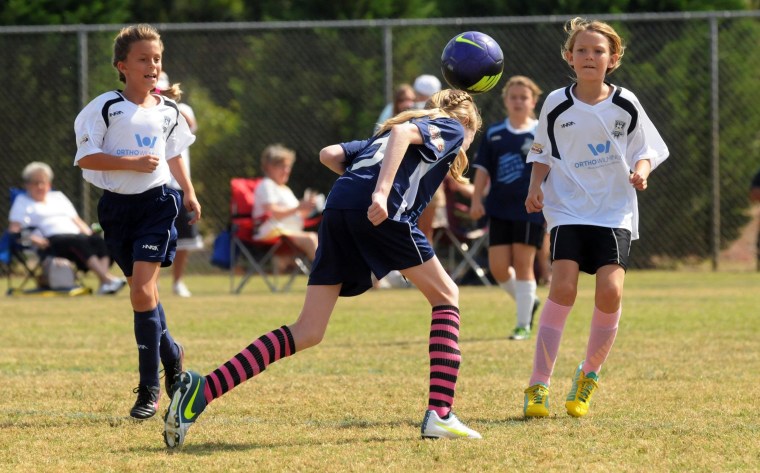 By delaying the introduction of headers, U.S. Soccer "is avoiding the most injurious time period for the brain — and you're also shortening the total amount of trauma somebody takes," he said.
A September study of high school athletes in the Journal of the American Medical Association found that heading was the soccer activity responsible for the highest proportion of concussions in boys (30 percent) and girls (25 percent).
But slamming into another player, rather than heading the ball itself, is what causes the most header-related injuries, the study found.
Based on that research, the study's authors said that banning heading itself will have "limited effectiveness" unless it is coupled with efforts to reduce contact between players.
Michael Kaplen, an attorney who represents concussion victims and teaches brain injury law at George Washington University Law School, said he thought the new rules were actually a bad idea.
The age limits seemed "arbitrary" and "stupid," Kaplen said. He advocates a complete ban for youth players.
And they make it seem like U.S. soccer officials found a fix, he said.
"These leagues are trying to solve a concussion problem by creating rules that give people a false sense of security," Kaplen said. "By creating rules, they imply they have addressed and solved this problem, which they have not."