Getting stranded on a desert island is one thing — but imagine getting stuck on an island covered with extreme ice. That's been one woman's nightmare for the entire month of February.
Lobster scientist Diane Cowan has been marooned on Maine's Friendship Long Island, just off the state's southern coast, and got so desperate for groceries that she had two boxes of food and fresh supplies air-dropped to her, NBC affiliate WCSH in Portland reported. "I've been iced in for 32 days. The longest I've been trapped on the island before was two weeks," Cowan, who lives on the island studying lobsters, told the station this week.
This winter has been so brutal that the surrounding waters have become choked with ice and the island's docks remain frozen, with temperatures plummeting to minus-17 degrees — too treacherous for ships. But Cowan, 54, has a phone and Internet access, which allowed her to ask her friends on the mainland for some help. They gathered together supplies, including fresh fruits, meat, dog treats and much-needed coffee, and had the care packages dropped to her from a small plane. The first box landed on the roof of a building, but the second made it to the ground.
Cowan said she was "absolutely thrilled" when she found the boxes. "I also like the idea this could be done," she added.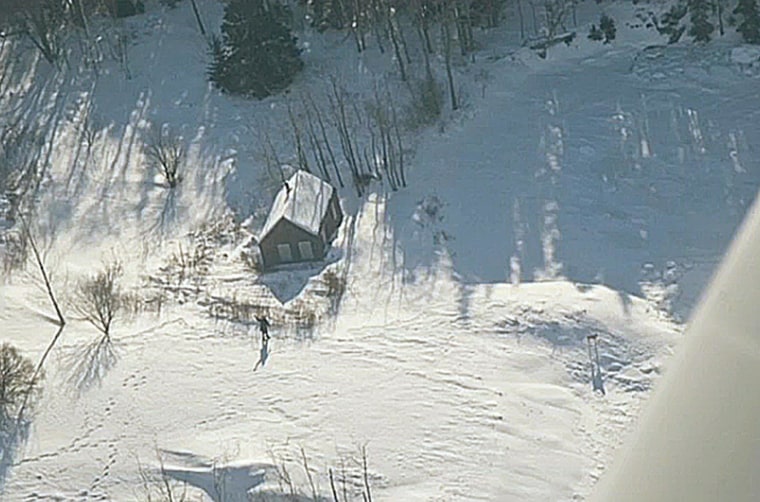 — Erik Ortiz