His owner's emotions are likely sky high now.
A wire fox terrier named Sky took the top prize at the 138th Westminster Kennel Club Dog Show on Tuesday, doggedly outperforming canines in six other categories at one of the oldest sporting events in the United States.
Judge Betty Regina Leininger of Frisco, Texas awarded the top prize to Sky at this year's event in Madison Square Garden in New York City.
The win makes it the 14th time the wire fox terrier has won best in show at the competition, more than any other breed since the show's first staging in 1877.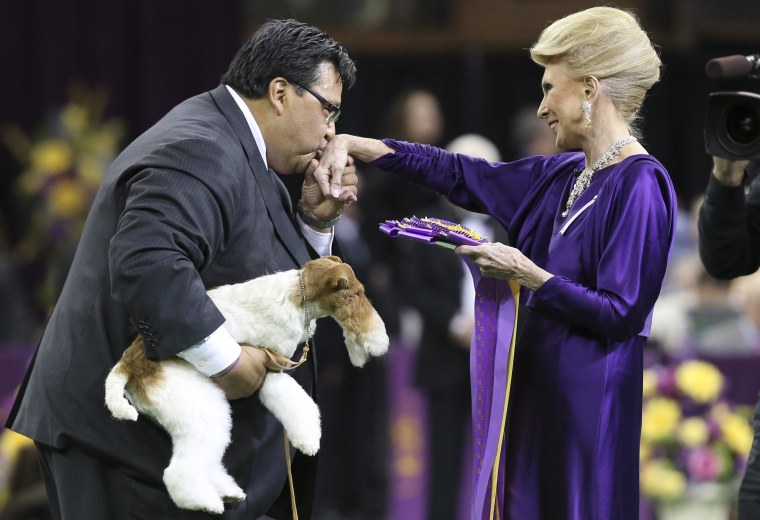 Three new breeds debuted at the competition this year: the Portuguese podengo pequeno; the chinook, a husky-like breed developed in New Hampshire; and the spotted rat terrier.
This year, 190 breeds and varieties are featured, from the determined miniature schnauzer to the majestic Afghan hound. With 2,845 contestants expected, the show was projected to be the largest staging since 1990.
The competition focuses on a dog's appearance, compared with a breed standard. The show is the second-longest continuously held sporting event in the United States, after the Kentucky Derby horse race.
It follows the American Kennel Club's first dog agility contest, held on Saturday, which was open to mixed-breeds. The winner was Kelso, a 7-year-old border collie from Cape Elizabeth, Maine.