A veteran Wisconsin firefighter was killed and two others injured, including a police officer, during a shooting Wednesday evening involving a man who needed medical assistance, authorities said.
The man needing assistance had pulled a gun and was also fatally shot, officials said. The Appleton Police Department identified him Friday as Ruben Houston, 47.
Police and fire departments said multiple agencies responded to a call at a transit station in downtown Appleton, near Green Bay, around 5:30 p.m. for a man who was having a seizure.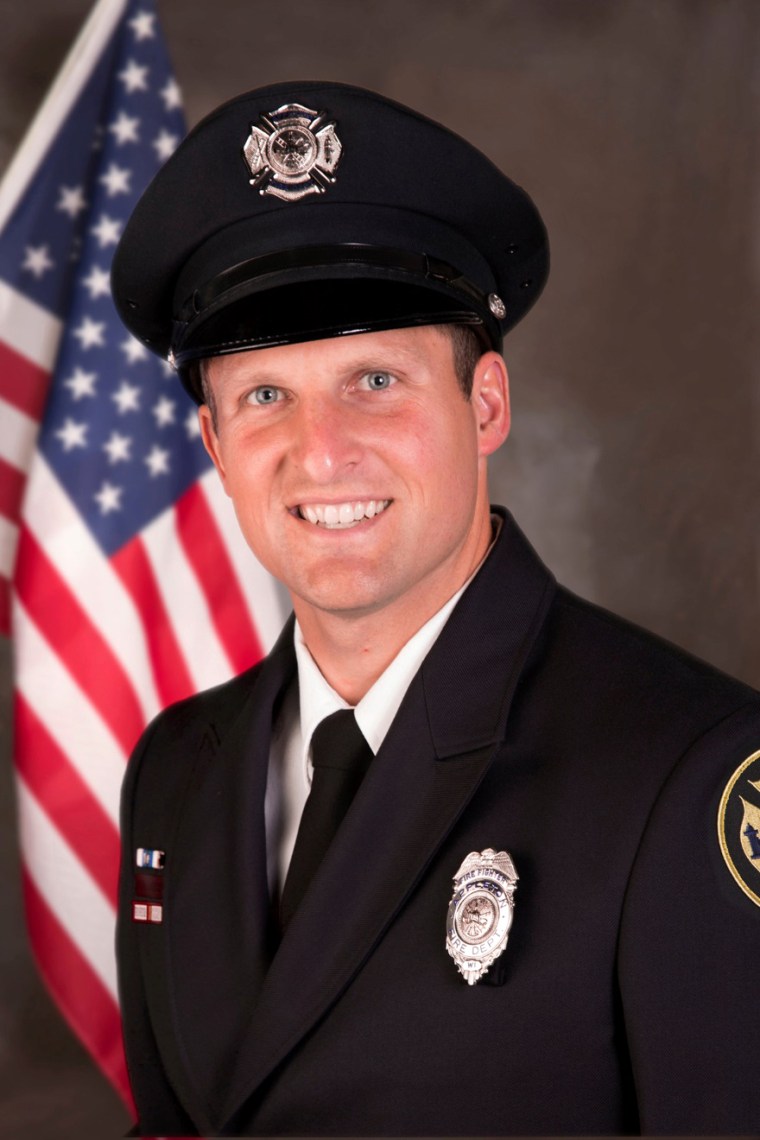 Authorities said that first responders assisted Houston, who was on a bus which had arrived at the station. Houston, who is not from Appleton, eventually got off the bus and started walking toward a nearby library.
Police said Houston then pulled out a handgun and shots "were exchanged between him and our officers."
Firefighter Mitchell F. Lundgaard, a married father of three young children, was shot and died at the hospital. He joined the department in March 2005, a fire official said at a Thursday news conference.
Officer Paul Christensenand a female bystander, identified as Brittany L. Schowalter, were also shot and injured. Christensen was released from the hospital on Thursday. Schowalter, 30, remains hospitalized in stable condition, according to the press release.
The Appleton Police Department said Friday that Christensen and another officer involved in the shooting, Sergeant Christopher Biese, were placed on administrative assignment per the department's policy as the incident is investigated.