MILWAUKEE — Senior leaders at Children's Wisconsin hospital are pledging to investigate the practices of its child abuse specialists after an NBC News investigation revealed internal concerns that some of those doctors had asked other physicians to edit children's medical records to assist with Child Protecive Services investigations.
The article, published on Monday, detailed the case of Dr. John Cox, a former Children's Wisconsin emergency room physician who lost custody of his adopted daughter and has since been charged with felony child abuse after staff members at his hospital reported him to Child Protective Services, despite reports from more than a dozen other medical experts who reviewed the case on Cox's behalf and challenged that conclusion.
In a staffwide email sent one hour after the article was published, Executive Vice President Bob Duncan and COO Scott Turner defended the work of the Children's Wisconsin child abuse team, which they described as one of the best in the nation.
"That said, as a health care organization dedicated to quality, we believe it critically important that we honestly and transparently investigate the concerns raised in the NBC story, and we will do so," Duncan and Turner wrote in the note to employees, which was shared with a reporter.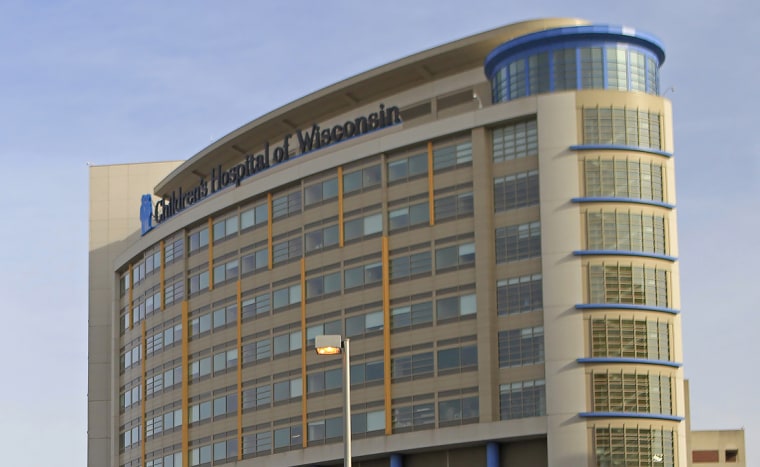 Children's Wisconsin did not respond to an email seeking additional information about the hospital's plans.
Cox's ordeal began in May when he took his 1-month-old adopted daughter to the doctor after he said he'd accidentally fallen asleep with her in bed and turned on top of her. He feared he had injured her collarbone.
What followed, according to the experts who later reviewed Cox's case, was a series of medical mistakes and misstatements by hospital staff members that has devastated Cox's family and derailed his career. Birthmarks were confused for bruises and a child abuse pediatrician misread a key blood test, experts said. Based on those disputed medical reports, Child Protective Services took the baby, and last week a prosecutor filed criminal charges.
"In hindsight," Cox told NBC News, "taking her to our own hospital was the single most harmful decision that we made for our baby."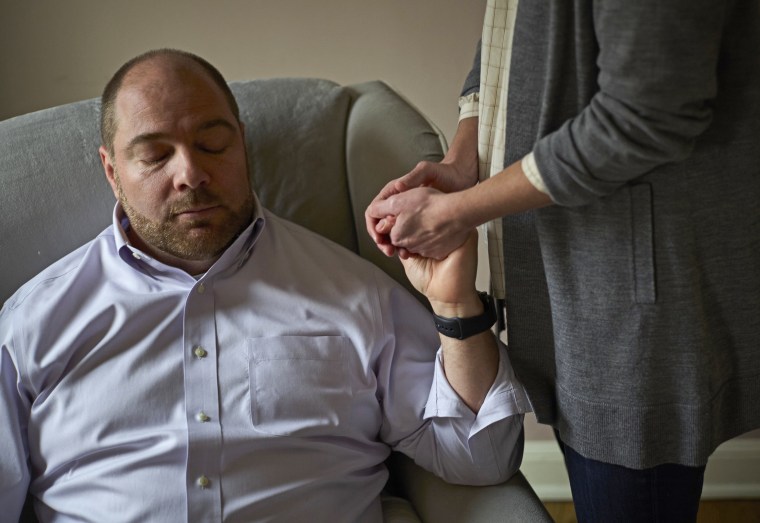 His story demonstrates the remarkable power granted to child abuse pediatricians, a small but growing subspecialty of doctors who work closely with child welfare agencies and whose work was the subject of an NBC News and Houston Chronicle investigation. Some of the doctors have at times overstated the certainty of their conclusions, the investigation found. Child welfare agencies and law enforcement officials often rely on their reports as the sole basis for removing children and filing criminal charges, sometimes in spite of contradictory opinions from other medical specialists.
The article on Cox's case also detailed a growing rift at Children's Wisconsin between its small team of child abuse pediatricians and several treating physicians who say members of the abuse team go too far in their efforts to assist Child Protective Services and prosecutors.
A dozen members of the hospital's medical staff spoke to a reporter on the condition of anonymity, worried that they would be punished for discussing their concerns publicly. Two more have contacted a reporter since the story was published.
The doctors described an "out of control" child abuse team that is too quick to report minor injuries to authorities and that is too closely aligned with state child welfare investigators. Three of the physicians recalled being pressured by some child abuse pediatricians to alter medical records, removing passages where they had initially reported having little or no concerns about abuse, though there's no evidence that happened in Cox's case.
The NBC News article also detailed several disagreements between child abuse pediatricians and other members of the medical staff who reviewed Cox's case. A Children's Wisconsin dermatologist reported that a child abuse specialist had mistakenly reported birthmarks as bruises. And four Children's Wisconsin hematologists reported that a child abuse pediatrician misinterpreted a key test that pointed to a possible bleeding disorder that may have predisposed the baby to easy bruising.
In the letter to staff Monday, hospital leaders said the child abuse team knows best in these matters.
"Our child advocacy providers receive specific training to identify child abuse or neglect and to rule out abuse or neglect where other injuries or conditions might mimic it," Duncan and Turner wrote. "While all pediatric specialists have extensive training in their chosen fields, only child abuse pediatricians have that particular expertise."
At a hearing Tuesday morning in Milwaukee County Circuit Court, a judge issued an order prohibiting all parties involved in Cox's case from discussing it publicly, according to WTMJ, an NBC affiliate in Wisconsin.
Deputy District Attorney Matthew Torbenson requested the gag order last week after a reporter for NBC News contacted him requesting an interview.
On Monday, Cox's lawyer filed a motion to dismiss the case, arguing that the state lacked evidence to bring criminal charges. A hearing on the motion is scheduled for Feb. 12.