As a manhunt for a gun thief who mailed an anti-government manifesto to the president entered day six, one former high-ranking FBI official described the man as a "ticking time bomb."
"The most dangerous people in this genre are the ones whose ideology is kind of all over the place and they don't really fit in with the neo-Nazis, the skin heads," Chris Swecker, a former head of the FBI's criminal investigative division, told NBC News. "They're off on their own."
Swecker said Joseph Jakubowski would fit into that category based on what authorities have divulged about the suspect's 161-page manifesto addressed to President Donald Trump.
"He seems like kind of a ticking bomb," Swecker added.
Federal and local authorities escalated their search Monday for Jakubowski, who they say stole at least 16 rifles and handguns from the Armageddon Gun Shop in Janesville, Wisconsin, on Tuesday after mailing an anti-government and anti-religion manifesto to the White House.
Authorities have said the 32-year-old fugitive was "highly agitated" by national politics recently, and an associate of Jakubowski told investigators that he had spoken of a plan to steal guns and carry out an unspecified attack.
The Rock County Sheriff's Office said Monday additional federal resources were brought in "from across the nation" to help with the investigation and continued to investigate the more than 400 tips they've received. Local patrols have increased, the sheriff's office said, and authorities were in touch with area school officials out of an abundance of caution.
Former law enforcement officials and legal advocates told NBC News that while authorities were still investigating the specifics surrounding Jakubowski, the circumstances echoed domestic terror cases that can be the most dangerous, and are often the hardest to spot.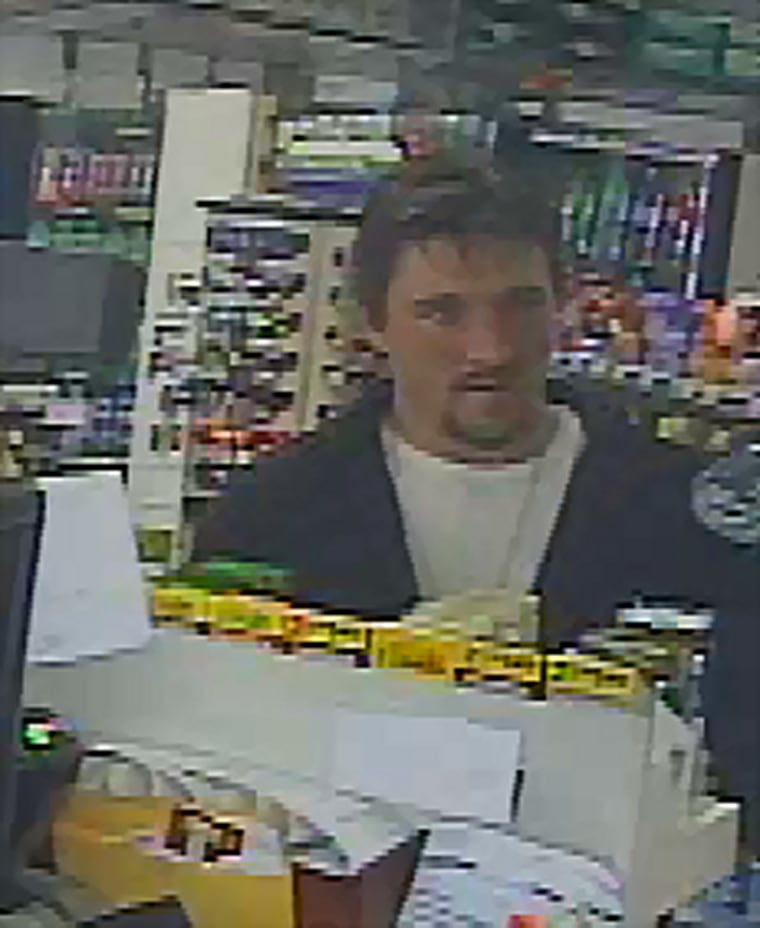 "It's a race against time right now," Swecker said. "I'm sure they're pouring over that manifesto."
Police said in a statement on Friday that Jakubowski's manifesto, which he allegedly mailed to Trump on April 4, "includes grievances against government and personal angst towards anyone or anything other than natural law or rule."
Jakubowski is considered "armed and dangerous" and was in possession of a bullet-proof vest and helmet, police said.
The suspect's stepfather, Donald McLean, told NBC affiliate TMJ4 that Jakubowski has been anti-police and anti-law enforcement for a long time.
McLean said Monday that his stepson blamed police for everything and that he "would not want to wear a badge until this thing is over."
McLean also told Wisconsin's WKOW that he believed Jakubowski was trying to create a "suicide-by-cop" scenario — meaning he meant to provoke members of law enforcement into taking his life.
Ryan Lenz, a senior investigative reporter with the Southern Poverty Law Center's Intelligence Project, which studies hate groups and domestic terror, said the group has seen cases like this before and such kinds of extremists can pose "one of the most serious threats to law and order, and peace."
Lenz added that according to the information given by authorities, the suspect was either acting as a "lone wolf" or was part of a very small group, as opposed to a member of an organized, larger extremist group.
"These are the hardest people to find," Lenz said. "They're almost impossible to predict."
Police released a video last week, which the suspect allegedly posted on Facebook, appearing to show the man mailing an envelope with his manifesto addressed to Trump.
Authorities identified the person who filmed the video as an associate of Jakubowski and a person of interest in the investigation, Rock County Sheriff Robert Spoden told reporters Sunday.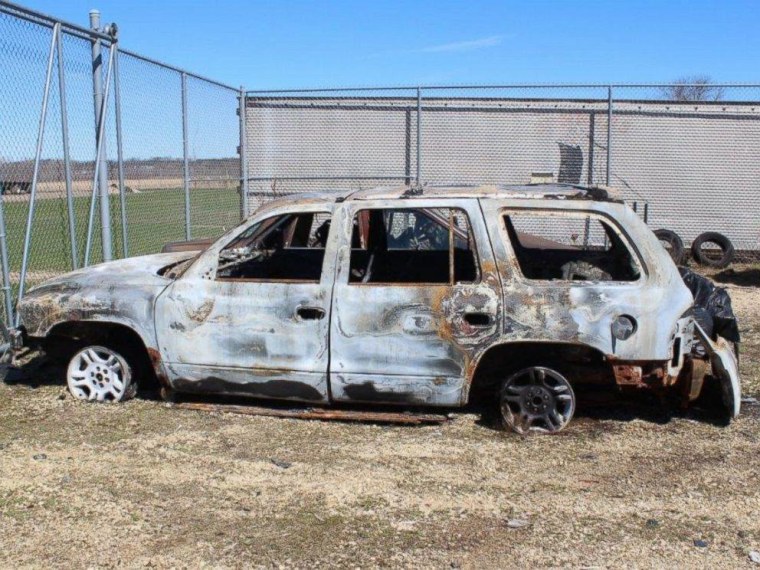 Lenz cited the cases of Larry McQuilliams, a gunman who went on a shooting rampage in Texas in 2014 before being killed by police and David Burgert, a survivalist and former militia leader in Montana who has been on the run since exchanging gunfire with police in 2011. Both men were known for expressing anti-government sentiment, according to authorities.
"He's out there, he's extremely armed and dangerous according to authorities and by all indications holds an ideology that is not foreign to domestic terrorists," he added.
Michael German, another former FBI agent, who specialized in domestic terrorism and is now a fellow at the Brennan Center for Justice, said it was important for law enforcement in cases like Jakubowski's to look beyond ideology, adding that the methods utilized by domestic terror suspects could reveal a lot about the nature of the suspects and related crimes.
German said law enforcement have to not just focus on rare cases of domestic terror and that many suspects already have violence in their criminal histories long before committing domestic acts of terrorism.
"They often do have domestic violence in their history or other criminal histories, but we don't for some reason find that as interesting," he said.
Jakubowski has one felony conviction for attempting to steal a gun from a police officer in 2008, and a history of misdemeanors, including for battery.
German said changing the culture of how law enforcement looks into these kinds of violent individuals could help prevent attacks before it's too late.
"We spend all these resources on extremely rare threats when there are daily threats in the U.S.," he said. "If we did more to protect the average American, we would by accident solve a lot of the national security issues."