An alleged gun thief who mailed a 161-page manifesto to the president was hit with formal charges on Tuesday as local law enforcement said his screed had reached Washington, D.C.
Joseph Jakubowski is accused of stealing at least 18 rifles and handguns and two silencers from the Armageddon Gun Shop in Janesville, Wisconsin, last Tuesday after mailing an anti-government and anti-religion manifesto to the White House on April 4. Authorities have been searching for him ever since the gun store robbery.
Jakubowski was formally charged on Tuesday, according to court documents, with three felonies: burglary to arm himself with a dangerous weapon, theft and possession of burglarious tools.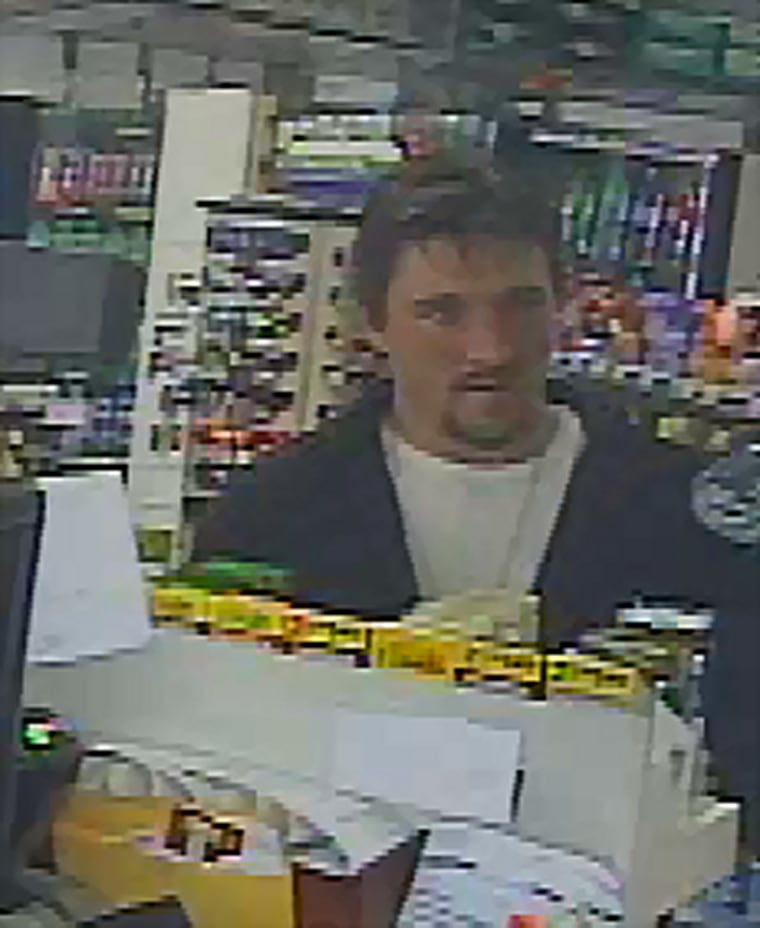 A criminal complaint filed against Jakubowski on Tuesday said that detectives had spoken with the his sister, who lived with the him but was not named, two days after the gun store robbery. The complaint said Jakubowski had moved out her residence on the morning of the burglary and that the sister came across what appeared to be a drafted apology letter to the gun shop's owner.
Letter states that he wanted to purchase the guns in order to protect himself and his family, but could not do so because he was a felon, according to the complaint. The suspect then apologized for the thefts and thanked the gun shop owner for protecting Second Amendment rights.
Jakubowski has one felony conviction for attempting to steal a gun from a police officer in 2008, and a history of misdemeanors, including for battery.
Rock County Sheriff Robert Spoden told NBC News earlier Tuesday that the mailed manifesto was being analyzed by the Secret Service.
"They're looking at it and analyzing it as well as the FBI and ourselves," he said.
Authorities also had a copy of the manifesto after it was turned over by an associate of Jakubowski.
The Secret Service told NBC News they cannot comment on matters regarding protected intelligence.
Spoden said authorities were conducting interviews with Jakubowski's friends and family and trying to piece together what may have motivated him to write the manifesto.
He said Jakubowski had not been steadily employed since January and that the manifesto expressed anger and frustration with government and "the upper class."
Related: Wisconsin Manhunt: Former FBI Official Says Manifesto-Writer Is Likely 'Ticking Time Bomb'
The FBI on Tuesday also doubled its award for information leading to the successful location of Jakubowski's to $20,000.
"We have increased the reward appealing to those in the public who may be able to assist us in a safe and peaceful resolution for all concerned," said Special Agent in Charge of the FBI's Milwaukee Division Joseph Tolomeo.
Last week, authorities released a video that they believe was posted by the suspect, showing him mailing the manifesto to Trump. Police have identified the person who filmed the video as an associated of Jakubowski.
Police said in a statement on Friday that Jakubowski's manifesto "includes grievances against government and personal angst towards anyone or anything other than natural law or rule."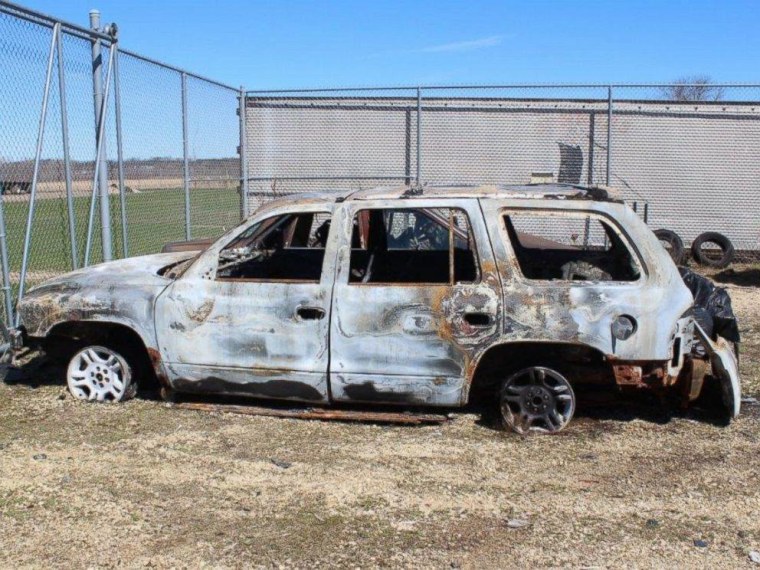 Janesville Police Chief David Moore said Tuesday that while the screed had anti-religion and anti-government themes, "there are no specific targets and no one specific place that we can take our resources."
The suspect's stepfather, DonaldMcLean, told NBC affiliate TMJ4 on Monday that Jakubowski has been anti-police and anti-law enforcement for a long time.
McLean also told told Wisconsin's WKOW that he believed Jakubowski was trying to create a "suicide-by-cop" scenario — meaning he meant to provoke members of law enforcement into taking his life.
Sheriff Spoden stressed that authorities hoped Jakubowski would turn himself in and end the manhunt "in a safe manner — we want no one to be hurt."
"We know Joe had some frustrations, we appreciate that, but this can end without anybody being hurt and with his opinion being heard," he said.
Jakubowski is considered "armed and dangerous" and was in possession of a bullet-proof vest and helmet, police have said.