A Wisconsin teen who was shot three times by an officer after pointing a pellet gun that authorities said looked like a handgun at another student told police he was "tired of being picked on by other students" and wanted to scare them.
Tyrone Smith, 18, was charged Monday with second-degree recklessly endangering safety, obstructing an officer, disorderly conduct and dangerous weapons on school premises. If convicted, he could face at least 15 years in prison and thousands of dollars in fines, according to a criminal complaint filed in Waukesha County.
The incident at Waukesha South High School occurred Dec. 2, after a friend of Smith's asked him what he planned to do for his 18th birthday on Dec. 6, the complaint said, citing the other student's account. Smith became suddenly and inexplicably upset by the question, and pushed his friend up against the wall. The student laughed, not knowing what to make of his friend's reaction.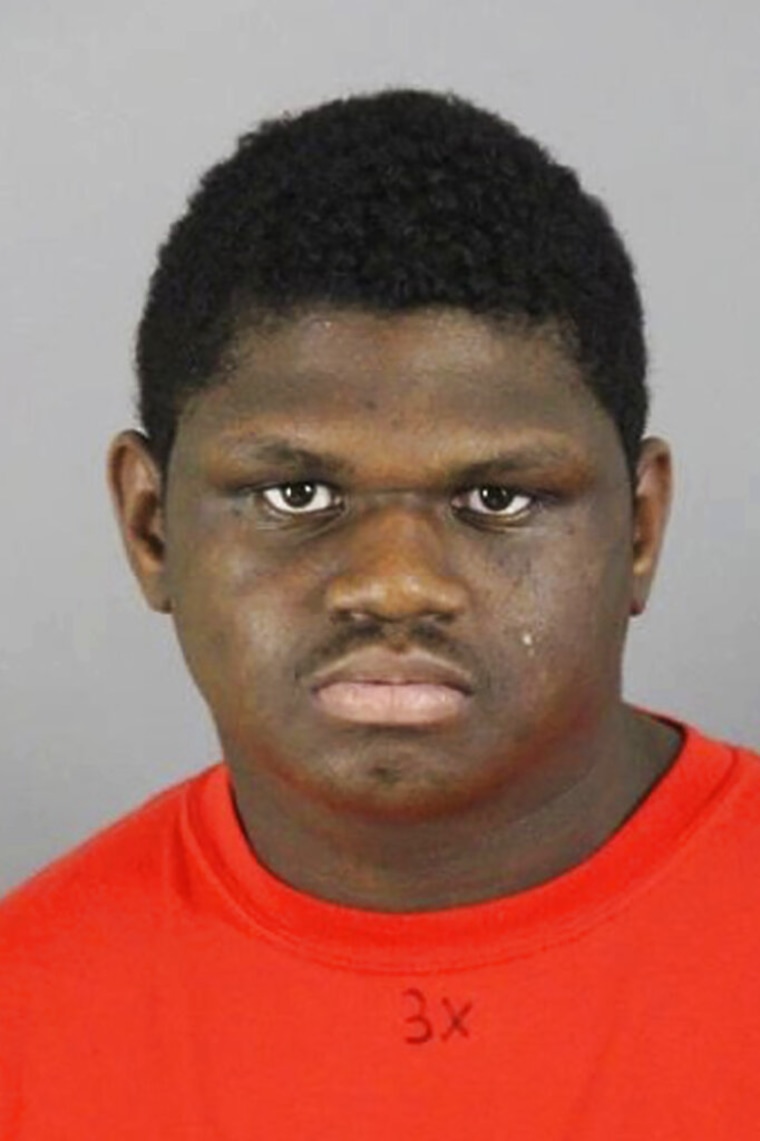 Smith then left the classroom, returned with his backpack, removed a gun and pointed it directly at his friend's head, the student told police.
The student later could not remember if Smith said anything when he took out the gun "because everything happened so fast, and he was certain Smith was going to shoot him, and he was scared," the complaint said.
The student said that the night before the incident, Smith had texted him a picture of his guns, and when Smith got to school on Dec. 2, he said he wanted to shoot his sister's boyfriend because he was physically abusive, the complaint said. Smith had also said previously that he would bring guns to school and bragged about having knives and explosives at home, the student told police.
A resource officer and a detective who happened to be at the school first responded to the classroom where Smith had brandished the pellet gun. They tried to get Smith to take his hands out of his pockets, where they suspected he had stashed the weapon, but he responded by staring back at them with an "odd grin," according to the criminal complaint.
When other police arrived, an officer instructed Smith to slowly take his empty hands out of his pockets, but the teen instead removed his hands quickly, holding the gun, the complaint said. The officer shot him twice in his arm and once in his leg.
Smith was released from the hospital days later and told police that his friend, whom he said was "like a cousin," had thrown his phone across the classroom on the morning of Dec. 2. He said his friend repeatedly asked him what he was going to do for his birthday, even though he had already told him he would probably stay home because he didn't have any money.
He pulled the gun on his friend because "he was tired of being picked on by other students" and he wanted to use the gun "to scare (his friend) and others who had picked on him or might pick on him in the future," Smith told police, according to the criminal complaint.
Smith said his friend may have known the gun was a pellet gun, but he wanted him to believe that he was about to shoot him, the complaint said. He said his brother once brought a gun to school in 2015, so he knew he could scare people that way. He told police that on the day of the incident, he was angry because he had found out his sister's boyfriend had hit her.
According to the complaint, the teen also told police that he remembered the officer who shot him telling him to take his hands out of his pockets, but he did not remember the officer telling him his hands should be empty. He said he had intended to throw the pellet gun across the room.
The school's principal reported to police that the incident has caused students and teachers to jump at sounds like lockers slamming, and "this event will have a lasting impact on the students, staff and their families," the complaint said.
Smith apologized to police and said "he knew it was wrong to bring a gun to school and he would not do it again," the complaint said.
An attorney has not been appointed for Smith, who is eligible for a public defender, according to The Associated Press. He is next due in court on Dec. 17.