A Wisconsin VA hospital nicknamed "Candy Land" by some for an alarming surge in pain-killer prescriptions is under investigation — six months after a Marine Corps veteran died of an overdose in the psychiatric ward.
The amount of opiates doled out by the U.S. Department of Veteran Affairs Medical Center in Tomah nearly quadrupled over eight years, under the leadership of the chief of staff, Dr. David Houlihan, as the non-profit Center for Investigative Reporting first revealed.
Prescriptions for just one of them, often-abused oxycodone, shot up ten-fold — from about 78,000 pills in 2005 to almost 712,000 in 2012, the center found.
WATCH: Full report on the VA hospital being probed for pain-pill overkill
Meanwhile, some staffers complained they were pressured to refill prescriptions early and to keep giving powerful narcotics to patients who may not have been taking the doses themselves.
"They're breeding drug addicts," Jason Bishop, an Air Force veteran who is a patient at the Tomah facility, told MSNBC's Ronan Farrow, who reported this story in collaboration with NBC Investigations.
The VA Inspector General completed a probe of 32 allegations related to over-prescribing in March 2014 but kept the findings under wraps for nearly a year — until the CIR brought them to light.
The Inspector General concluded that "considerable variance" in the amount of pain pills prescribed by Houlihan compared to other VA doctors raised a red flag, but uncovered no evidence of wrongdoing.
"Although the allegations dealing with general overuse of narcotics at the facility may have had some merit they do not constitute proof of wrongdoing," it said. "We did not find any conclusive evidence affirming criminal activity, gross clinical incompetence or negligence, or administrative practices that were illegal or violated personnel policies."
Now, however, the IG's office is taking another look while a parade of politicians — along with the family of overdose victim Jason Simcakoski — demand answers and action.
"I just feel that he didn't have a chance," Simcakoski's mother, Linda, told Farrow. "We trusted them and we expected them to know what to do...and it just seems like they just kept giving him more and more."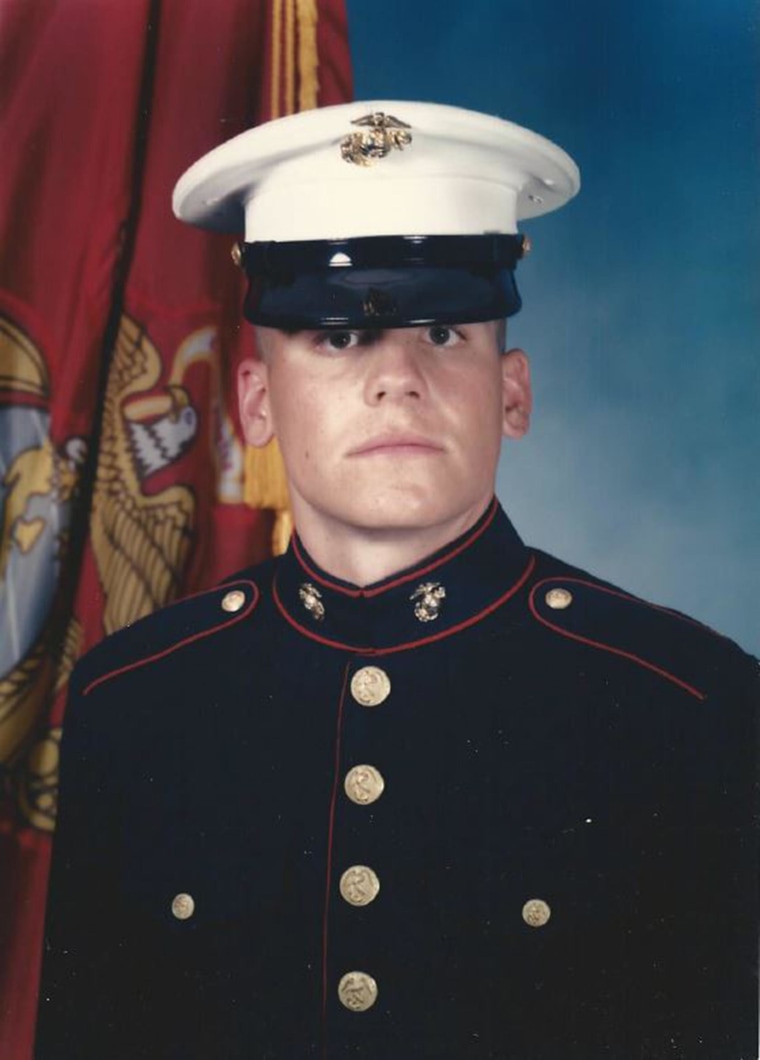 Her 35-year-old son checked into the Tomah facility for a painkiller addiction and severe anxiety last summer.
The married father was already taking more than a dozen drugs — including anti-psychotics, tranquilizers, and a painkiller — when Dr. David Houlihan added Suboxone, an opioid used to treat addiction, to the list.
"I met with a lot of the nurses, counselors and everybody. And they all said to me that your son's on too many meds," said Jason's father, Marvin Simcakoski.
Jason Simcakoski died weeks after being admitted of what the autopsy report called "mixed drug toxicity."
The VA's progress notes for Simcakoski show that he requested certain medications and that the hospital had tentatively accepted him into a substance-abuse program.
They also show that his father told the VA he did not approve of his son's medication regimen in the days right before his death but that he seemed "receptive" after being "educated" about the plan the day before his death.
Houlihan has been reassigned and is not seeing patients during the new investigation, but he has not been disciplined and is not charged with a crime.
His attorney said he could not do an interview because the VA won't allow it. One VA spokesperson said no interview would be approved because of the probe, while another said Houlihan had declined to speak.
However, Houlihan did tell the Center for Investigative Reporting that there was nothing strange about how he prescribed pain medication.
In fact, he said, many of his patients are on large doses of opiates when they come to the VA, and he tries to taper them to a safer dose.
"The problem is there is a lot of chronic pain," Houlihan told CIR in January. "You don't hear a lot of veterans complaining about me."
Tomah executive director Mario DeSanctis said the allegations are just that. "Nothing has been proven," he told the center.
In a statement, the VA said that after the original inspector general report, it "responded aggressively" by changing who the pharmacists' reported to, moving patients with complicated cases to another doctor, and ousting Houlihan as the co-chair of its Pain Committee.
Asked about Simcakoski, the VA said it is looking into "the specifics of what occurred."
"Our goal is always to provide the best care possible to our Veterans. The patient care issues raised by the family are serious and VA is looking thoroughly into what happened," it said.
Several ex-staffers say they tried to sound the alarm about Tomah, where some veterans referred to pill combos as "the Houlihan cocktail" and dubbed the hospital "Candy Land," according to CIR.
Ryan Honl quit his job as an administrative assistant after a few weeks last year and filed a whistleblower complaint with the VA's Office of the Special Counsel. Afterward, clinical staffers came to him with "serious allegations," he said.
The tipsters, he said, "were alleging that they [patients] were being prescribed so many opiates under the direction of Dr. David Houlihan that it was causing them to die."
Houlihan's attorney said in an email that Honl's claims were "false" and "defamatory" and noted he is a "disabled veteran discharged from the service due to mental health issues." Honl countered that while he suffers from depression and post-traumatic stress, the conditions don't affect his credibility.
According to the CIR, David Hughes, a pharmacist who quit his purchasing job at the Tomah VA in 2012 before the IG conducted its on-site investigation, said he would have told them some patients were getting 800 oxycodone pills a month, "enough to wipe out a typical retail pharmacy in one go."
In addition to the VA inspector general, the agency's new office on accountability, state officials, and even the Drug Enforcement Administration are looking into opioid use at Tomah.
Whatever the results, they will be too late for Jason Simcakoski, his wife, Heather, and their 11-year-old daughter.
"I just think it could've been prevented," the widow told Farrow.
"He didn't deserve that," his daughter added. "I wish they would've helped when he was there instead of just keep giving him more and more and more."