Sitting at her dining room table, WNBA superstar Maya Moore is surrounded by reminders of her greatness.
Behind her is a trophy case containing six ESPY awards and other accolades from her time in college and the WNBA. On the opposite wall are mementos from her time at the University of Connecticut, where she led the Huskies to a 90-game winning streak and two NCAA championships.
There's a photo from her first season with the Minnesota Lynx. That year, she won rookie of the year and her first WNBA title. She would go on to win three more. A magazine cover. Newspaper articles. Photos of Moore with President Barack Obama — reminders of an already legendary career that has spanned more than a decade.
But right now, Moore isn't focused on any of that. She stares intently at the laptop in front of her on the dining room table. Her web browser is open to achange.org petition, and the numbers are ticking up before her eyes.
"It just went up again!" she exclaims.
To Moore, each new electronic signature is a chance to spread the word about a prison inmate who has spent nearly 23 years behind bars. Moore believes he is wrongly convicted, and she is fighting to get him out.
Hitting pause on a career at its height
In February, Moore shocked the basketball world by announcing, at the height of her career, that she would sit out this season. She wanted to prioritize things that were important to her, she said, including family and ministry. And at the heart of that, she said, is the cause of criminal justice reform.
"There are seasons of life when you run harder after certain things than others," Moore told NBC News. "And so, I felt like the season was coming for me where I needed to run harder after criminal justice reform."
Moore said her passion was sparked by a visit to a prison more than 10 years ago and one inmate she met there — Jonathan Irons.
During a visit in 2007 to her early childhood home of Jefferson City, Missouri, the summer before beginning college at UConn, Moore's godparents said they wanted her to meet someone. They had come to know Irons through a prison ministry outreach program and started digging into his case. Irons, they said, was wrongly convicted.
Moore was skeptical at first. "Up until that point, I didn't know anybody in prison, I wasn't thinking about prison. It just wasn't part of my story," she said.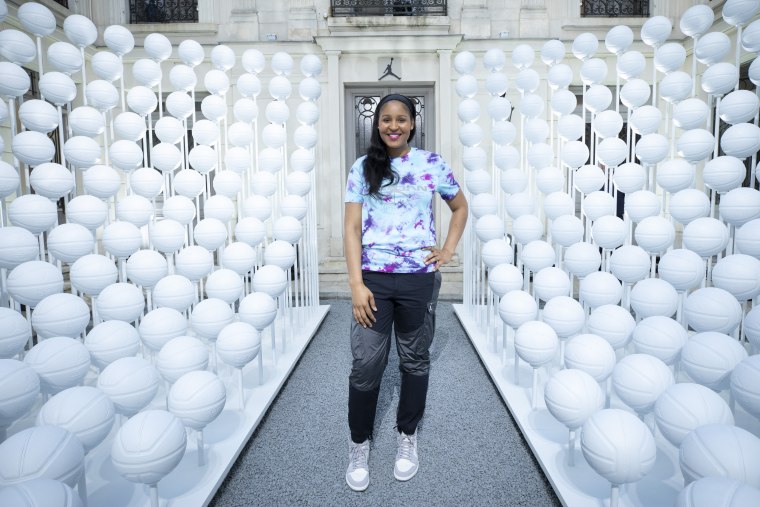 An eye-opening journey
At 16, Irons was arrested and charged with a non-fatal shooting nearSt. Louis. A homeowner returned to find someone in his closet. The intruder then shot the victim twice – once in the arm and again in the temple. He survived.
Irons was arrested, tried as an adult, convicted and sentenced to 50 years in prison. He has maintained his innocence throughout.
The longer Moore spent investigating the details of his case, the more she agreed.
I became accustomed to being invisible and nobody really caring, it seemed, for many, many years."
"There were so many things done wrong," she said of his trial. "There was no physical evidence. No DNA, footprint, fingerprint. That began a journey for me of having my eyes opened to – oh my gosh, people are in prison who shouldn't be there."
Irons, now in his fourth appeal, is pushing for to have his case re-examined. The Missouri Attorney General's office, which would not comment on pending litigation, is fighting to uphold his conviction.
Dressed in a gray prison outfit and wire-rimmed glasses, Irons entered the visiting room at Jefferson City Correctional Center. After nearly 23 years, he is still less than halfway through his sentence.
"I want the truth to be known," he said. "That I'm innocent. I am not guilty of this."
Irons has maintained his innocence, saying he was at a friend's house at the time of the crime.
'Accustomed to being invisible'
As Moore's career thrived, so did her friendship with Irons, which she maintained through periodic phone calls and prison visits to stay up to date on his status, and her passion for fighting for his cause. She launched a non-profit, Win With Justice, to shine a light on what she calls wrongful convictions. Earlier this month, she started a change.org petition on Irons' behalf. It has since racked up more than 45 thousand signatures.
"Over ten thousand people may be wrongfully convicted of serious crimes. Every year. And I know one of them," Moore said. "And so this one person now becomes an example of a bigger problem for me."
She and Irons talk by phone almost every day and uses her platform to raise awareness of his case. Moore also contributes to fees for his defense attorney as Irons seeks to reopen his case.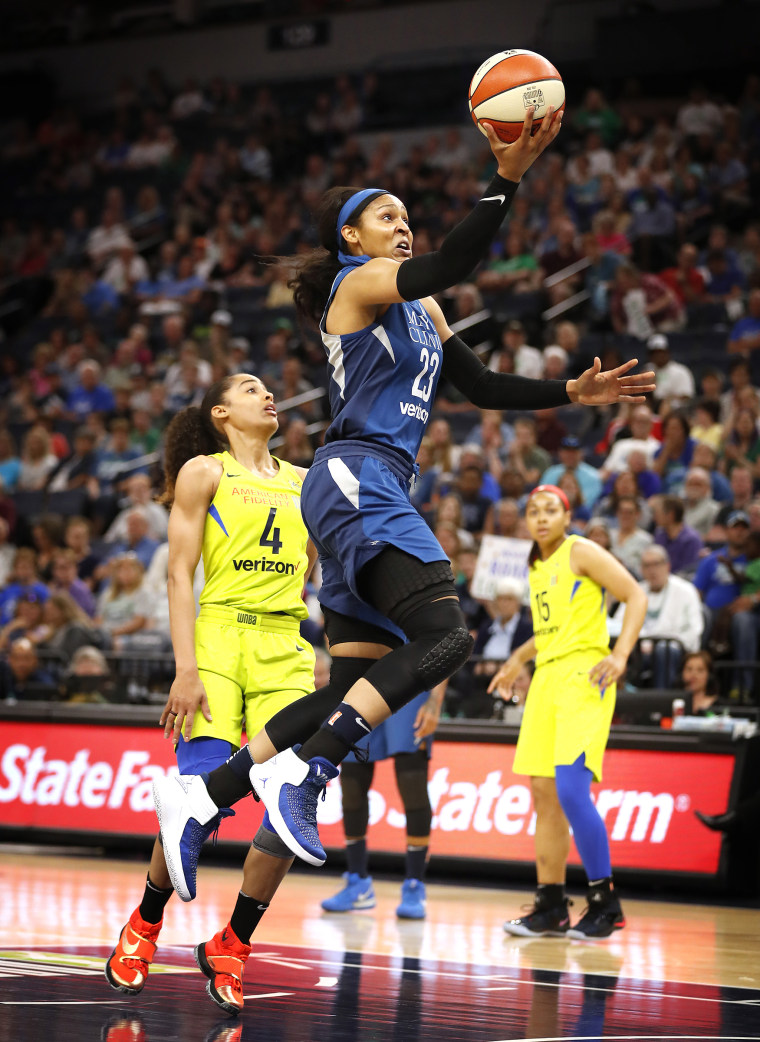 "I became accustomed to being invisible and nobody really caring, it seemed, for many, many years," Irons said.
Moore's interest in his case gives Irons hope.
"She's at the top of the mountain and taking a break to help me. I went from not having anybody to having an army and I feel like she's at the head of that," Irons said.
Moore will be in the courtroom for Irons' next hearing on Oct. 9when a judge will review evidence necessary for proceeding with his appeal.She said she's gotten tremendous support for her decision to, as she says, press pause and focus on things most important to her.
Moore hasn't decided how long she'll stay away from basketball, and she admitted that walking away from the sport she loves has been hard. But the reward, she said, is more than worth it.
"It's one of the best feelings of giving somebody a voice. Just one person. But then I realized, when I give Jonathan a voice, so many other people get a voice."