A 27-year-old Chicago woman was killed by a stray bullet while social distancing, a slaying that comes as the city's mayor has decried an outburst of violence which is taking resources away from fighting the coronavirus pandemic.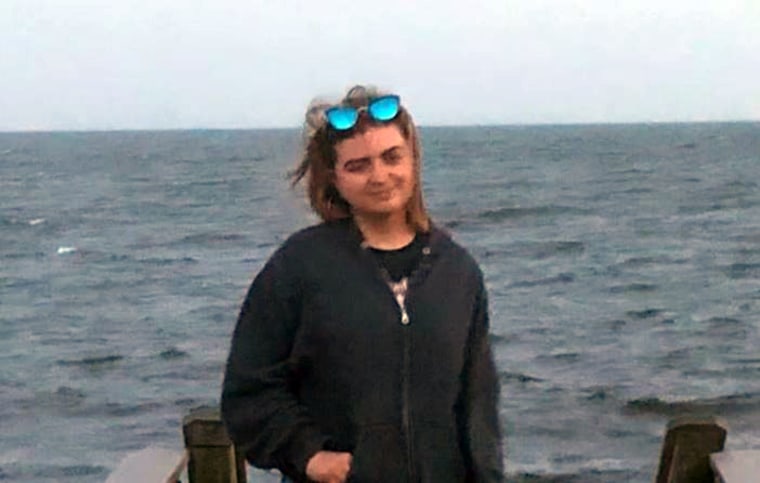 Alexa Baute was waiting in line outside a 7-Eleven convenience store in the Logan Square neighborhood, just blocks from her apartment, at about 8 p.m. Tuesday when she was killed, according to Chicago police spokeswoman Sally Bown.
Baute sustained one gunshot wound to the chest.
Witnesses told authorities they saw Baute collapse, Bown said. She was taken to a hospital where she was pronounced dead at 8:45 p.m.
Baute's family is offering a $7,000 reward for information that leads to the arrest of the shooter.
Her father, Jeffrey Baute, said his daughter was his entire life.
"This is the worst pain imaginable for any parent or person to lose a child," Baute told NBC Chicago. "It's ripping your heart, my heart is broken and shattered. I'm never going to be the same person after this."
Alexa's mother, Patricia Baute, told the outlet she rushed to the hospital where her daughter was taken.
"They said she arrived at the ER with no pulse, and there was nothing they could do," Patricia Baute said. "We couldn't touch her because it was under investigation, which is probably the worst part, because I just wanted to touch her."
Her killing comes as Mayor Lori Lightfoot expressed dismay at gun violence in the city.
"Seven people were killed by gunfire in our city. Fourteen more were wounded, including a 5-year-old girl," Lightfoot said at a news conference Wednesday. "Unfortunately, the epidemic of gun violence continues to plague us, every day, every hour of the day."
"Just taking yesterday as an example," she continued. "A warm day where people came outside. Individual trigger pullers slaughtered people in a totally heinous way. This level of violence is never acceptable. Never. Ever."
Lightfoot said she directed the police department to spare no expense or resource to bring perpetrators to justice.
"Coming as they do now, amidst our public health crisis, these actions place additional and unnecessary burdens on our hospitals and intensive care units," she said, adding that this violence is occurring at a time when the city's ability to treat all Chicagoans is being "stretched to the breaking point."
"We cannot allow this to happen. We will not allow this to happen," Lightfoot said.
Following the burst of violence on Tuesday, Lightfoot announced a citywide order prohibiting liquor sales after 9 p.m.
The measure, which took effect Thursday, will "help prevent congregate activity that has been observed across the city near stores that sell alcohol, particularly during evening hours," the mayor said in a statement.