/ Source: Associated Press
FOUNTAIN HILLS, Ariz. — A 92-year-old Arizona woman has been arrested and accused of fatally shooting her son who wanted to put her in an assisted living facility, authorities said Tuesday.
Anna Mae Blessing has been booked into jail on suspicion of one count apiece of first-degree murder, aggravated assault with a deadly weapon and kidnapping, according to the Maricopa County Sheriff's Office.
Blessing was in a wheelchair Tuesday at her initial court appearance, where her bond was set at $500,000 and a lawyer was being appointed to represent her.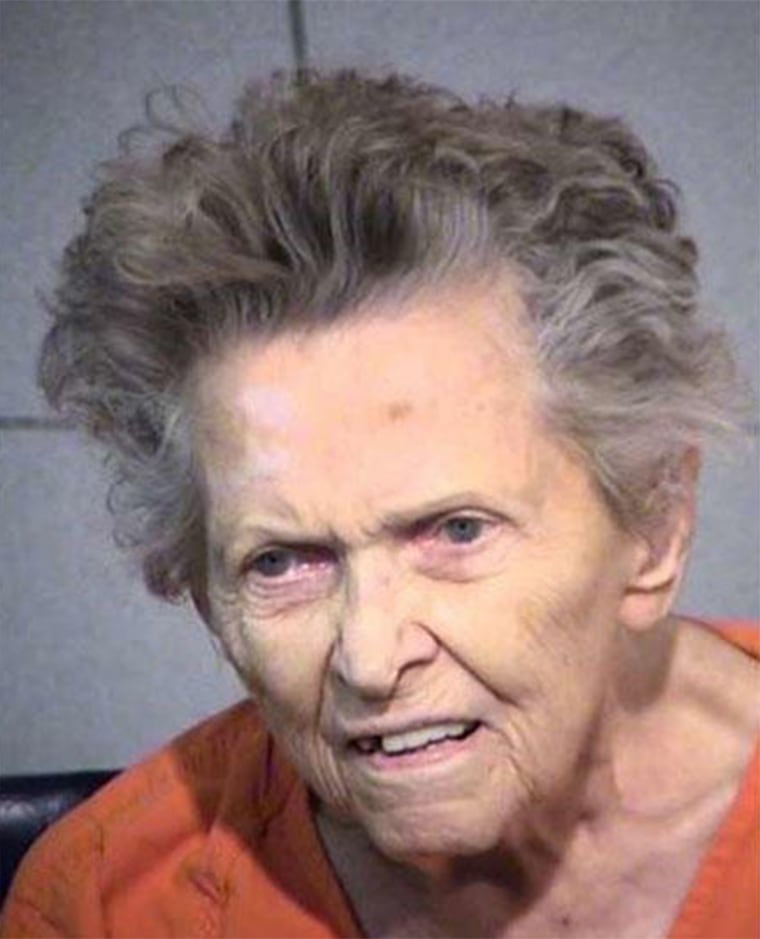 Sheriff's officials said Blessing's 72-year-old son was found dead Monday at his home in Fountain Hills, about 30 miles northeast of Phoenix. The man's name wasn't immediately released.
Blessing had been living with her son and his girlfriend for about six months, according to court records.
She told authorities that she argued with her son Monday morning over the way she was being treated and was upset with his stating that he was going to place her in assisted living.
According to the court records, Blessing told detectives she got out two handguns she has had since the 1970s — one bought at a gun store and the other obtained from her late husband. She concealed two pistols in the pockets of her robe before confronting her son in his bedroom and firing multiple shots at him with one handgun, investigators alleged.
The gun was dislodged from Blessing's hand after a struggle with her son's girlfriend, as well as the second weapon, authorities said.
The unidentified woman called authorities, and Blessing was found on a recliner in the home and taken into custody.