A boy who was running, shoeless and handcuffed, on his street in San Antonio, Texas, told police his mother had cuffed him and whipped him with an extension cord.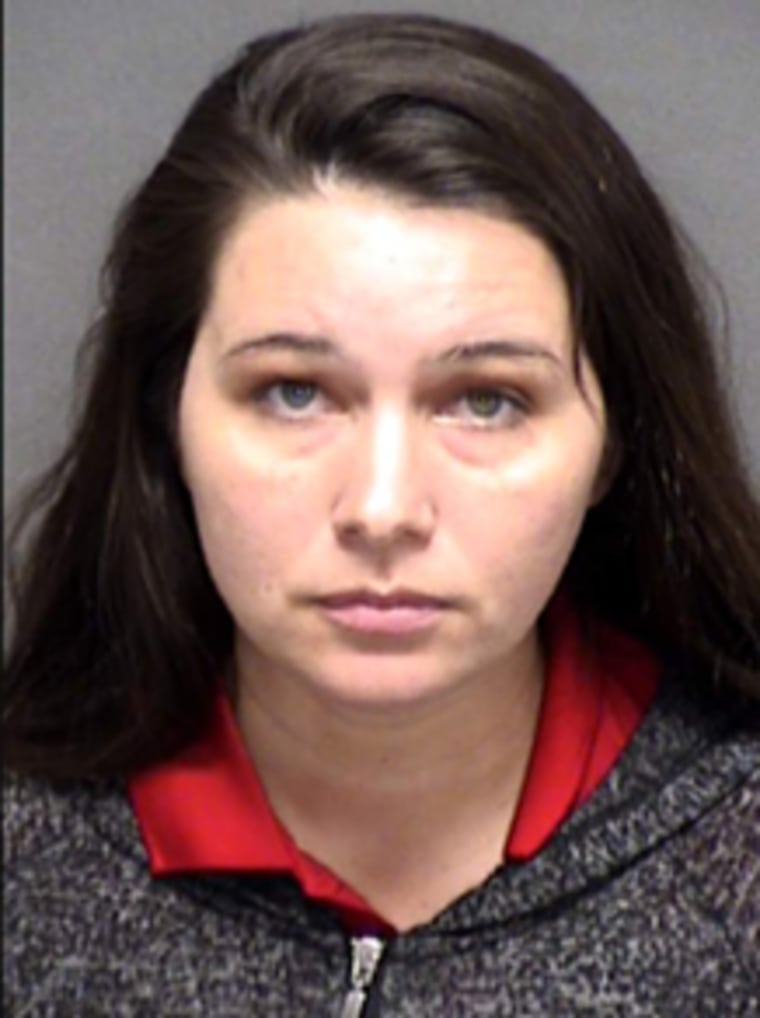 The boy's mother, Amanda Guevara, 33, was arrested Thursday on suspicion of misdemeanor assault and bodily injury on a family member, according to an arrest warrant filed in Bexar County.
The Bexar County Sheriff's Office received a call Tuesday about a boy running around the neighborhood wearing black shorts, black socks and handcuffs.
When a deputy arrived, the boy, whose age was not released, said the his mother "made him" get into handcuffs to punish him. He said after he was handcuffed, Guevara started whipping him repeatedly with an extension cord, according to the arrest warrant.
When the boy managed to get the extension cord out of his mother's hands, she got another one and continued to hit him, he said. He was eventually able to grab the second extension cord and run out the door.
The deputy saw whip marks on the boy's legs, and called medics to the scene, the warrant said.
When Guevara was patted down, a handcuff key was found in her pocket. She told deputies her son had gotten in trouble that day for vaping and being caught with a knife at school. She said he had been getting in trouble often, and she "had enough," the warrant said.
The mother told deputies her son would take away a belt when she used it to spank him, which is why she decided to handcuff him. She admitted to using an extension cord Tuesday to hit her son.
Guevara was freed on a $2,500 bond shortly after she was booked at the Bexar County Jail, according to court records. She is scheduled to be arraigned on April 7.
A lawyer listed for Guevara did not immediately respond to a request for comment.