This month alone, a white man threatened a black campaign volunteer with what he said was a gun. Many white women went viral when they called police or threatened to call police on black people who had done nothing wrong. Another white woman went viral when she doubted a black man lived in her apartment complex. And a white man was shamed online after he made racist remarks to a black woman on a plane.
A Charlotte, North Carolina, woman did all of these things in a seemingly drunken rant aimed at two black women, according to videos posted on Facebook Friday — and lost her job in the process.
"Hi, how are you? I'm hot. I'm beautiful. I'm 51. What are we going to talk about tonight? Being Hot? Being beautiful? Being white? Being, my new weave. Do you, do you live here?," a woman, now identified by her former employer as Susan Westwood can be heard saying in a video posted by Chele Garris.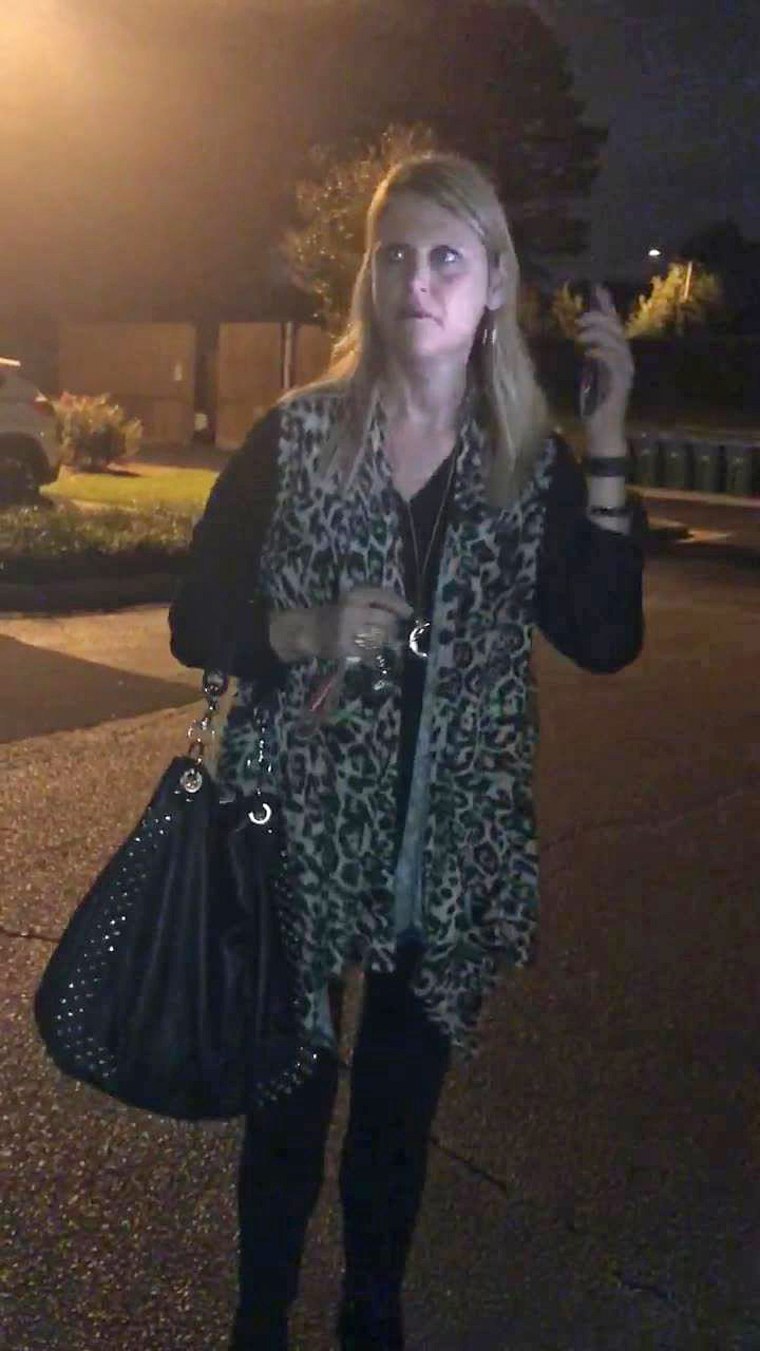 "Why do we feel that we need to be here like hanging out like in this beautiful place?" Westwood asked Garris and her sister, who were waiting for AAA in the parking lot of Garris' sister's apartment building.
In the series of videos, Garris and her sister are heard numerous times trying to disengage with Westwood. But each time she walked away, she came back and twice shoved her phone in front of Garris' phone.
At one point, she stumbled away and dropped her phone, and as she picked it up, declared, "I'm still going to make $125,000 Monday morning."
Charter Communications, where Westwood worked, issued a statement Saturday saying she had been fired.
"The incident recorded in Charlotte is a blatant violation of Charter's code of conduct and clearly disregards the company's commitment to inclusion and respectful behavior. As such, Ms. Westwood's employment with the company has been terminated, effective immediately," the statement said.
Westwood repeatedly asked Garris and her sister where in the complex they live, what they pay in rent and what they are doing in the parking lot.
"Is your boyfriend here? Is your baby daddy here?" Westwood asked. "Nobody cares. I'm white. I'm hot. I'm white and I'm hot."
"You're not going to sell drugs here," she added.
Westwood also threatened the sisters with a gun, but it's not clear if she was carrying one.
"You're hanging around in a place you don't belong. Get out of here. Do I need to take out my concealed weapon too? This is North Carolina, by the way," Westwood said.
When Garris said she was feeling threatened and was going to call police, Westwood countered by saying she also was going to call 911.
Garris eventually did call police, and in the video indicated that she had to call twice because the first dispatcher hung up on her.
"Is she white, black, Hispanic or Asian," that dispatcher had asked among a series of other questions. The next responder told Garris that officers were on their way.
It's unclear if police ever responded to the parking lot, but Westwood is facing four criminal summonses for communicating threats and simple assault, NBC affiliate WCNC reported.