A woman died after she pushed another climber to safety in Utah when an ice column split and fell, a sheriff's office in northeast Utah said Tuesday.
Three people were climbing Raven Falls on Sunday when the column fell, the Duchesne County Sheriff's Office said.
A man was hospitalized, and the third climber was unharmed and able to drive to Duchesne to dial 911 for help.
"The climber that pushed her fellow climber out of the way of the falling ice was trapped underneath two huge blocks of ice and did not survive," it said.
The woman, described only as a 41-year-old, was found dead Monday afternoon with the help of Utah and Wasatch County search and rescue crews, the Duchesne City Volunteer Fire Department and volunteer ice climbers, the sheriff's office said.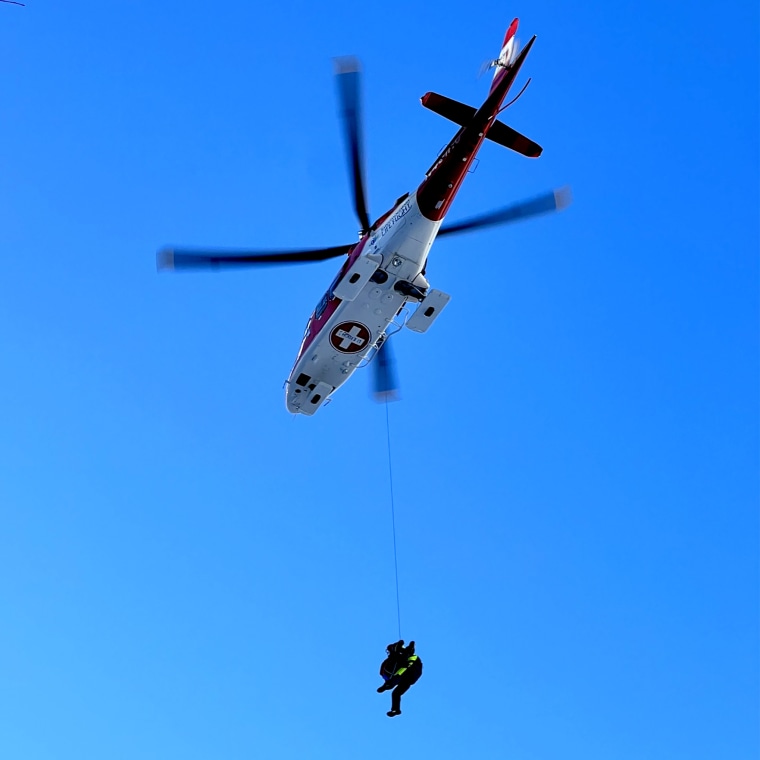 The push "probably saved her life," the office said of the 21-year-old climber, who was able to leave the scene to seek help.
A 34-year-old man fell 40 feet and was taken to a hospital with serious injuries, it said. His condition was unavailable Tuesday.
Any possible relationship among the climbers was not clear.
The Mountain Project, a crowd-sourced website for climbers, describes Raven Falls as a well-regarded frozen waterfall 110 feet high.
Duchesne is about 114 miles southeast of Salt Lake City. The low temperatures overnight Sunday reached the mid-30s in Duchesne, according to the National Weather Service.