A white woman is under arrest for pretending to be a police officer in an apparent attempt to drive Hispanic teenagers out of a Texas playground in a profanity-laced tirade that was caught on video.
The Fort Worth Police Department identified the woman Wednesday as Samantha Louise Eley, who has been charged with impersonating a public servant in connection with the Oct. 16 confrontation over a swing at the city's Dream Park. The incident has been seen by some as the latest in a spate of incidents across the country in which people of color have been unfairly targeted for imagined infractions.
The exchange at Dream Park was captured in a minutelong video taken by one of the teens, and posted on Twitter just more than an hour after the encounter. It has since been viewed more than 5 million times.
Download the NBC News app for breaking news and politics
"Well, I'm a f---ing P.D., so get the f--- out of here if you're not here to play as a child," the woman can be heard yelling at one of the teens who was using a playground swing. "Read the f---ing signs."
Eley, 38, was arrested Monday on an unrelated bond violation charge stemming from a previous arrest in a domestic violence case, according to the Fort Worth Star-Telegram, which obtained the arrest warrant.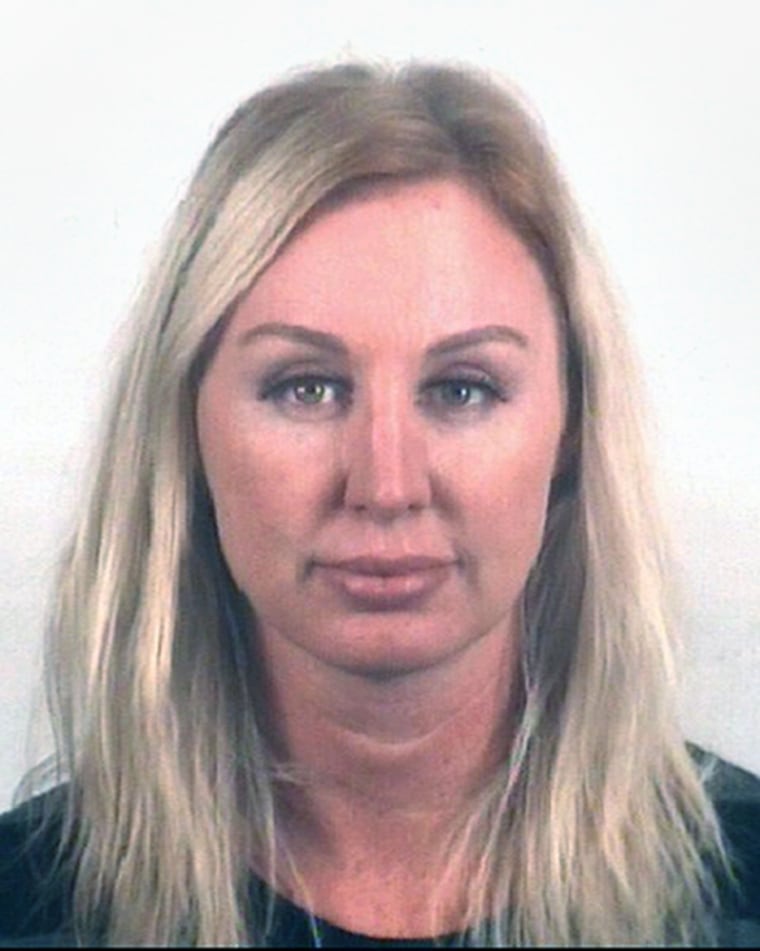 Before Eley was identified, she was dubbed #SwingSetSusan in an apparent reference to other incidents involving white people who called police to complain about the conduct of persons of color, including "BBQ Becky" and "Permit Patty."
In this latest incident, the woman in the video can be heard erroneously telling the teens that they had to be 13 or younger to use the playground after they complained that they had the right to be there as minors. Fort Worth police later clarified that the playground is open to children below the age of 18.
Citing the arrest warrant, the Star-Telegram reported that Eley, who has also gone by the names Samantha Silvers and Samantha Chacon, was charged Aug. 29 with assaulting a family member in Fort Worth 12 days earlier.
Eley was sentenced to 16 months probation for driving while intoxicated in Southlake in 2014 and she spent 50 days in jail for DWIs in 2017, according to the newspaper, which cited Tarrant County court records.
CORRECTION (Oct. 24, 2019, 3:35 p.m. ET): A previous version of this article misspelled a nickname given to a white person who called police to complain about the conduct of persons of color. She was called "Permit Patty," not "Permit Paddy."