A woman convicted of torturing and killing a mentally impaired man she had promised to marry was executed in Texas on Wednesday evening.
Suzanne Basso, 59, was put to death by lethal at 6:26 p.m. CT, the Texas Department of Corrections said.
She was only the 14th woman executed in the U.S. since the Supreme Court allowed capital punishment to be reinstated in 1976; meanwhile, nearly 1,400 men have been executed since then.
Basso received a death sentence for the 1998 killing of 59-year-old Louis "Buddy" Musso, who, according to prosecutors, was living in New Jersey when he met Basso. Musso was lured to Jacinto City, Texas, by Basso with an offer of marriage.
Musso's bruised and battered body was later found in a ditch in Jacinto City, east of Houston. It had been bleached and scrubbed with a wire brush. Prosecutors said Basso had made herself the beneficiary of the man's insurance policies as well as took over his Social Security benefits after she brought him to Texas from New Jersey.
An autopsy found Musso had numerous broken bones and that his back was covered with cigarette burns.
Texas, which has the most death penalty sentences carried out in the nation, has executed four women and 505 men, according to the Associated Press.
The 5th Circuit Court of Appeals refused to halt Basso's execution in a ruling Tuesday, which likely leaves the Supreme Court as her last hope.
Last month, a state judge ruled that Basso has a history of making up stories about herself. She has acknowledged lying about her background, which she once claimed included having a relationship with a member of the Rockefeller family and working in the New York governor's office.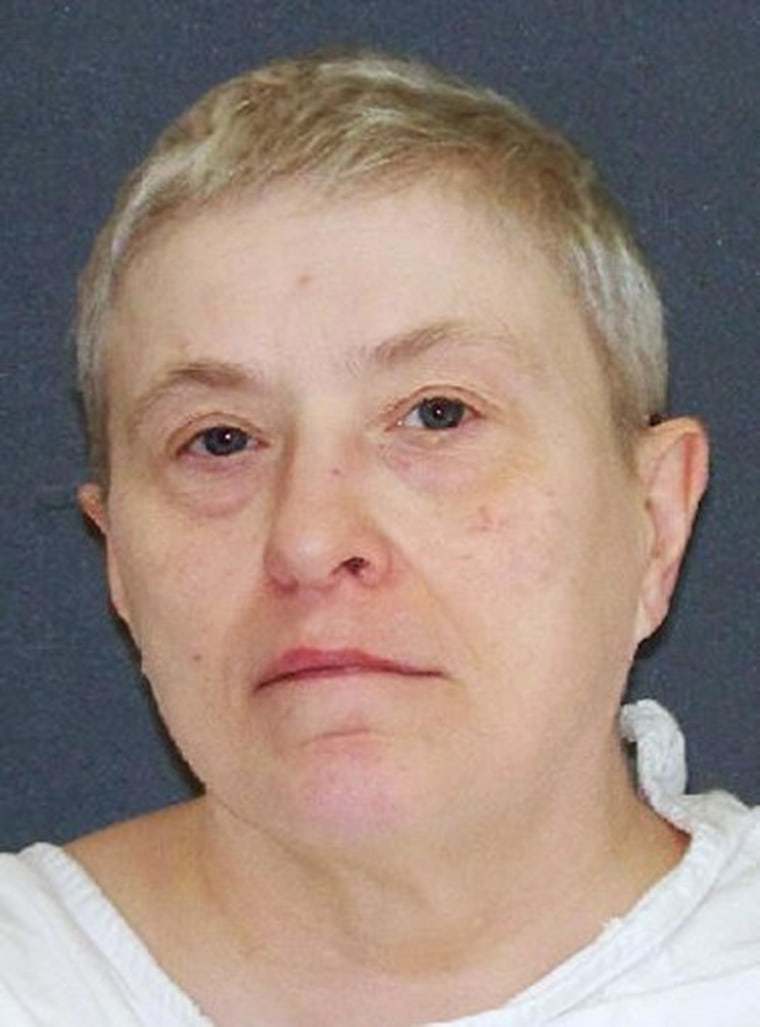 The Associated Press contributed to this report.