A family being held hostage by a suspected murderer fatally shot him Thursday morning — ending the multi-agency manhunt for the armed and dangerous felon, police said.
The fugitive, Rafael McCloud, 34, had approached a man in Vicksburg while he was starting his car outside of his home, Vicksburg Police Chief Walter Armstrong told NBC affiliate WLBT.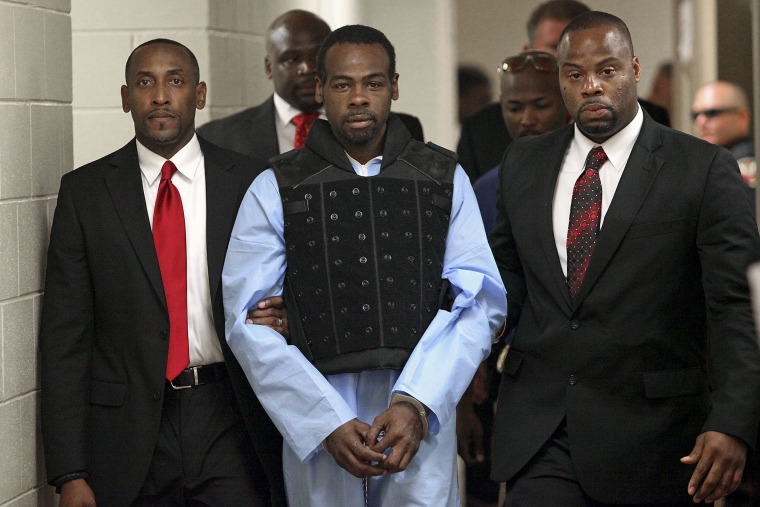 McCloud ordered the man inside, where he tied him and his wife up, Armstrong said. At one point, McCloud stabbed the man in the shoulder and he got loose.
The man and his wife managed to grab a gun and one of them shot McCloud during the hours-long struggle, Armstrong told The Associated Press.
The woman and a child inside the home were unharmed, according to WLBT. The man was reportedly taken to the hospital with minor injuries.
Related: Manhunt for Escaped Mississippi Murder Suspect Enters Second Day
The tense pursuit for McCloud began after he used a makeshift knife to overpower a guard at the Warren County Jail in Vicksburg on March 2. Authorities believed he was still in the area.
McCloud faced capital murder charges in the kidnapping and slaying of 69-year-old Sharon Wilson, who police say was badly beaten and raped last June. Her body was found in an abandoned hospital by ghost hunters who noticed a trail of blood, WLBT reported.
McCloud had previous felony convictions for auto burglary, grand larceny and armed robbery.