Law enforcement officials in Arizona are finally able to identify a woman found dead in 1971 after community members rallied to help fund crucial DNA testing.
The Mohave County Sheriff's Office was notified on Jan. 23, 1971, of remains found in a desert area close to U.S. Highway 93 on Hackberry Road. The body was in a white cotton canvas sack with the words "Deer-Pak Ames Harris Neville Co." printed on it in green, authorities said Tuesday on Facebook.
Investigators at the time were not able to identify the woman. It was not until Monday — 52 years after her death — that the sheriff's office was able to figure out her name: Colleen Audrey Rice.
The sheriff's office said that in October 2021, its special investigation unit worked with an artist to draw a sketch of what Rice may have looked like. It released the sketch to the public in hope that someone would have information.
Last year, authorities started working with the forensic genealogy company Othram Inc. "to determine if advanced DNA testing and Forensic-Grade Genome Sequencing could help give insight into the identity of this woman and the circumstances surrounding her untimely death," the sheriff's office said.
Authorities contributed $1,000 to the DNA testing and asked the public for help with the remaining $6,500. Within five days, the money had been raised.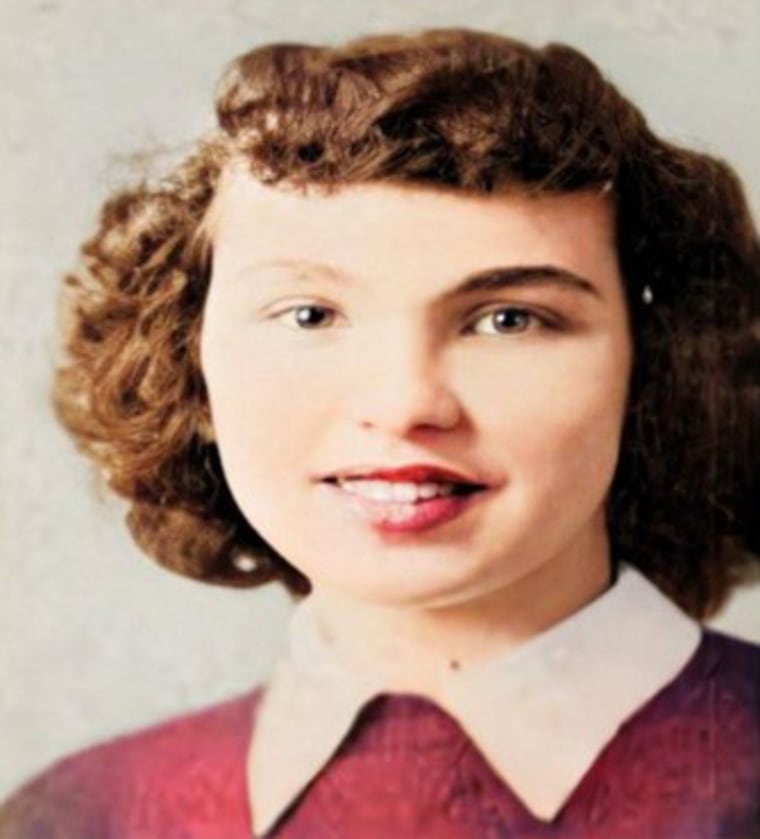 "On January 23, 2023, the victim found her voice. Through the use of Forensic Genetic Genealogy, the victim has been identified as Colleen Audrey Rice," the sheriff's office said. "DNA testing of a relative confirmed this after countless hours of investigation into her family tree and contact with distant family relatives."
During the investigation, detectives learned that Rice was born in 1931 in Portsmouth, Ohio, and went to Portsmouth High School. They were also able to identify her parents as James C. Rice and Flossie Truitt. In 1946, she married William Davis in Ohio, according to investigators. She would have been around 39 years old when she died.
Arizona authorities said that at some point Rice became estranged from her family. They do not know when or how she ended up in Arizona or whether she had any children.
A post published on DNASolves.com said detectives had pursued numerous leads in trying to identify Rice. Early in the investigation, the detectives sent her fingerprints to the FBI's office in Washington and visited hotels and businesses in the area where her body was found. They also looked into missing person reports filed throughout Arizona and in the neighboring states of California, Utah and Nevada.
Othram Inc., which uses the database DNASolves, said it was "excited" Rice had finally been identified.
The Mohave County Sheriff's Office said the investigation into a possible suspect continues.