The family of Pamela Turner, a Texas woman fatally shot by a police officer Monday night, said she was not a violent person and was known to help out around her community.
Turner, 44, was shot around 10:40 p.m. by the officer trying to arrest her at an apartment complex in Baytown, about 25 miles east of Houston, Lt. Steve Dorris, a Baytown police spokesman, said.
Authorities said the officer was patrolling the area and was "forced to draw his weapon and fire multiple rounds" after Turner grabbed his stun gun and used it on him. She was pronounced dead at the scene, police said.
Turner's family said at a news conference Thursday that she suffered from schizophrenia, after having been diagnosed with the mental illness many years ago.
Civil rights attorney Benjamin Crump, who is representing the family, said Turner was picking up trash in the neighborhood and putting it in dumpsters the night she was fatally shot, something he said she often did.
"She wasn't a violent person. She's wasn't a mean person," Turner's sister Antoinette Dorsey-James said. "She was a person who made friends quickly."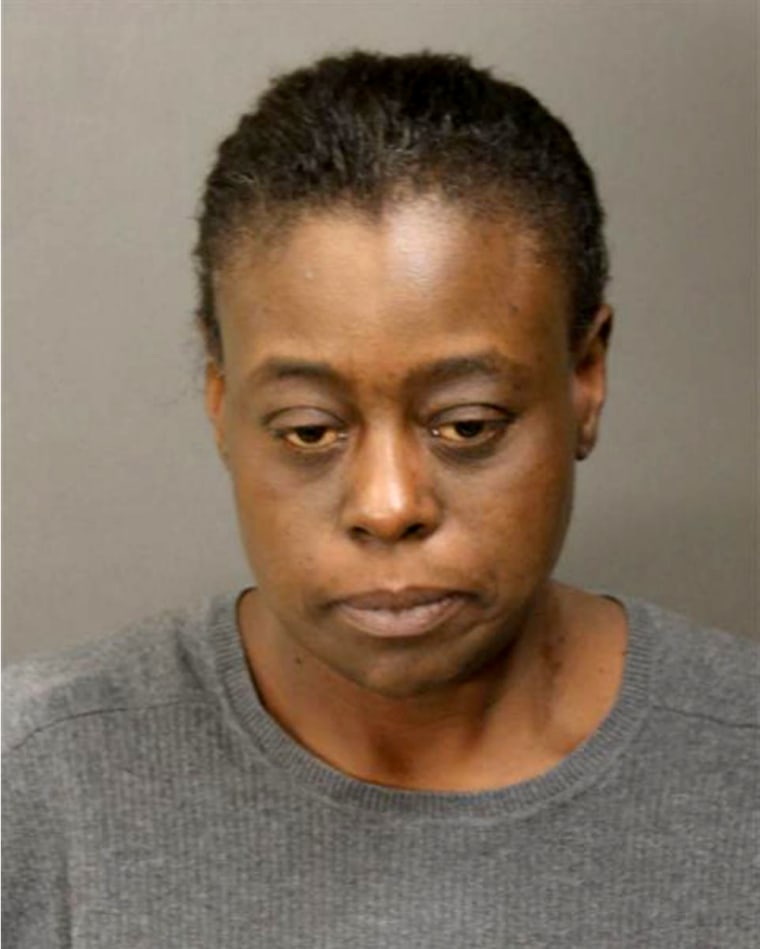 The fatal incident was recorded on social media and went viral, with some commentators questioning why the incident ended in Turner's death.
In the video, Turner is heard saying, "You're actually harassing me." She is on the ground and appears to reach toward the officer before he fires five shots.
In a Snapchat video of the incident, Turner is heard telling the officer that she was pregnant. Crump said Thursday they were ordering a private autopsy to determine if she was pregnant.
Police told NBC News on Tuesday that she was not pregnant, although they did not specify how they knew.
Turner's son, Cameron January, and daughter, Chelsie Rubin, became emotional during Thursday's news conference as they talked about their mother.
"My mother was not an evil person, she was not a criminal," January said. "She was giving and caring ... she didn't deserve this."
Rubin said she had given birth just days before Turner was killed, and her mother never got the chance to meet her newest grandchild.
"My mom is not a horrible person. She's so loving, she's so caring," she said, crying.
Dorris said Tuesday that the officer involved in the shooting had dealt with Turner before and knew she had outstanding warrants.
According to Turner's family, the officer routinely patrolled the area and Turner had "several bad experiences" with him.
A funeral has not yet been announced for Turner, but Botham Jean's mother, Allison Jean, said at Thursday's news conference that she created a foundation in her son's honor and will use it to help Turner's family pay for expenses.
Botham Jean was fatally shot in September 2018 in his apartment by then-Dallas police officer Amber Guyger, who was arrested and later indicted on a murder charge. According to an arrest warrant, Guyger said she was returning from her shift and thought Botham's apartment was her own. Her trial is expected to begin in September.