A Nevada woman was killed in a car crash in Utah while traveling to her mother's funeral Saturday, the Utah Highway Patrol said.
Danielle Valle, 48, of Mesquite, Nevada, died after she was thrown from the truck she was riding in after the vehicle slid on a wet and icy highway, struck a median and rolled several times at around 7 a.m., the patrol said.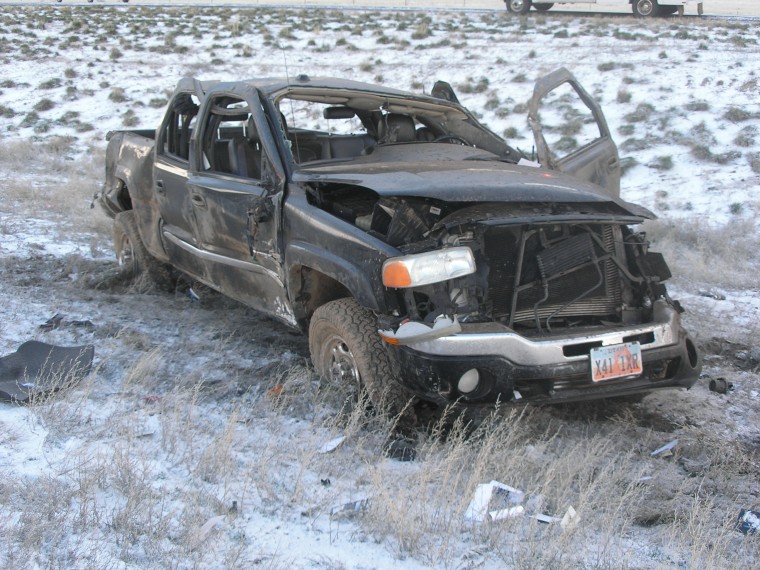 Another woman who was thrown from the truck suffered serious injuries in the crash on northbound I-15 south of the town of Beaver and was flown by helicopter to a hospital, and the driver was transported by ambulance to a hospital, police said. Neither woman was wearing a seat belt, police said.
Valle was on her way to her mother's funeral in Salt Lake and state police said it is believed the vehicle was carrying the mother's ashes. Police were looking for the ashes Saturday and if found will return them to family members in Utah, the patrol said.