In what could have been its easiest arrest ever, the Secret Service found a woman dangling by her shoelaces from the White House fence after she tried to jump it Tuesday night, authorities said Wednesday.
Marci Anderson Wahl, of Everett, Washington, pleaded not guilty and was released on a misdemeanor charge of unlawful entry Wednesday in D.C. Superior Court, according to court records.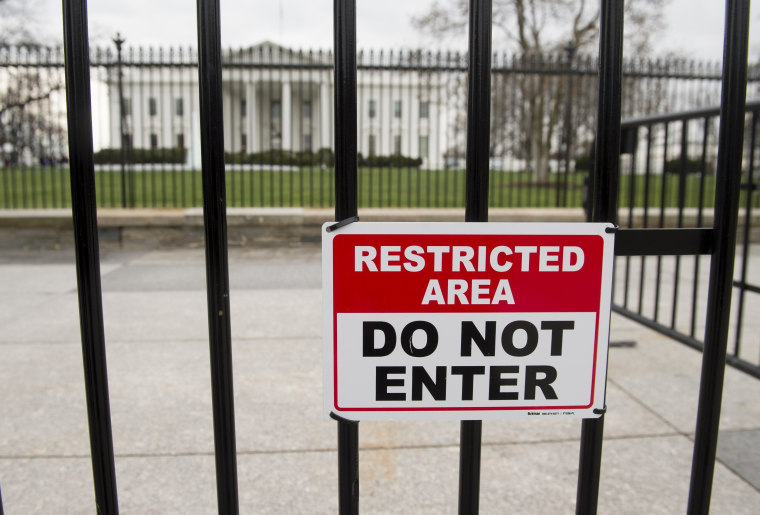 A Secret Service official told NBC News that a woman tried to jump over the southwest corner of the White House fence at about 10:45 p.m. ET Tuesday. "The individual became entangled in security features affixed to the top of the fence, suspending them in the air on the inside of the fence," the official said.
No further information was available about the investigation, which the Secret Service official said was ongoing.
Wahl faces an April 27 status hearing and was ordered to stay away from the White House until then, according to court records.
The incident occurred just 11 days after a California man jumped the White House fence while carrying two cans of Mace and a letter to President Donald Trump, authorities said.
The man, identified as Jonathan Tuan-Anh Tran, 26, of Milpitas, California, was similarly released and ordered to stay out of town pending his next court hearing.
Saturday night, Sean Patrick Keoughan, 29, of Roanoke, Virginia, was arrested near the White House grounds after he drove up to a checkpoint and said he had a bomb, according to a police report.