A homeless man outside of Philadelphia has a lot to be thankful for this year: After he helped a New Jersey woman who ran out of gas on an interstate last month, she returned the favor by raising money for her rescuer.
Kate McClure's online effort has ballooned to more than a quarter of a million dollars.
McClure, of Florence, was driving into the City of Brotherly Love and ran out of gas on Interstate 95 at around 11 p.m. "My heart was beating out of my chest," McClure, 27, told the Philadelphia Inquirer. "I didn't know what the heck to do."
A man she identified only as "Johnny" came up to her car, told her that it wasn't safe for her to leave her vehicle and went to purchase her gas with his last $20.
"Johnny did not ask me for a dollar, and I couldn't repay him at that moment because I didn't have any cash, but I have been stopping by his spot for the past few weeks," McClure said in her GoFundMe post, which has now raised more than $250,000 for the homeless man as of Thanksgiving Day.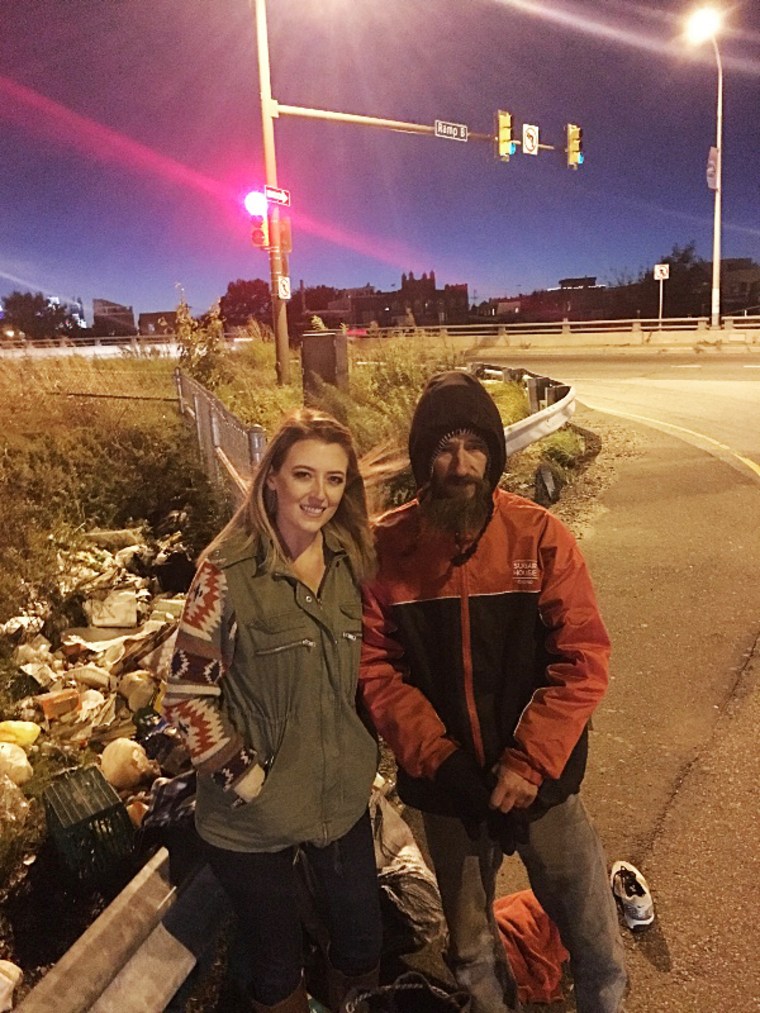 "I repaid him for the gas, gave him a jacket, gloves, a hat, and warm socks, and I give him a few dollars every time I see him," McClure wrote.
McClure only aimed to raise $10,000 initially to help her rescuer find an apartment, a vehicle and four to six months of expenses. But her fundraising has now gone well beyond that goal.
For the holiday weekend, McClure was able to put Johnny in a hotel and take him shopping for some essentials — but the possibilities do not stop there for the once homeless man.
According to McClure's posts, Johnny was in the Marine Corps and had been a firefighter and paramedic before becoming homeless. McClure did not immediately respond to a request for comment on Thursday.
"This changes my life right there," Johnny said in a video posted to the GoFundMe page after only $1,700 had been raised.
"I'm not gonna sleep," he added later, when told he could get a room for two months in Philadelphia with that money.
The fundraising page was taken down for a time at Johnny's request when it had raised more than $100,000, but McClure said in a subsequent post that she restarted it because interest had not abated.
McClure wrote that Johnny has said that he is more than happy with the amount that has been raised and doesn't "want to seem like he is taking advantage," so he plans to donate the rest to a good cause.
McClure told the Inquirer that Johnny told her that he hopes to get a job at an Amazon warehouse in Robbinsville, New Jersey.
According to McClure, Johnny will announce the donation at a later time.