After a 52-year-old woman was pulled unscathed Monday evening from a partially collapsed Davenport, Iowa, apartment building, the city's mayor said a previously announced plan to quickly tear down the structure was "under evaluation."
Lisa Brooks was rescued after more than 24 hours apparently hiding under a couch on an upper floor of the six-story structure, authorities and family members said.
Relatives said she heard the destruction, felt the building's partial collapse Sunday and responded with fight-or-flight instincts: She dived under the furniture and stayed put.
She appeared to be in an unaffected unit, and when her phone started working again, she called for help, family members said.
A crowd of 100 or so onlookers welcomed her, even as some staged impromptu protests against the city's decision to tear the 116-year-old building down as soon as Tuesday morning.
The rush, including a transition from search-and-rescue to recovery, is relatively unusual. In a collapse at a condominium complex, albeit a much larger building than the Davenport structure, in Surfside, Florida, in 2021, search-and-rescue efforts continued for two weeks. Ultimately, 96 people died.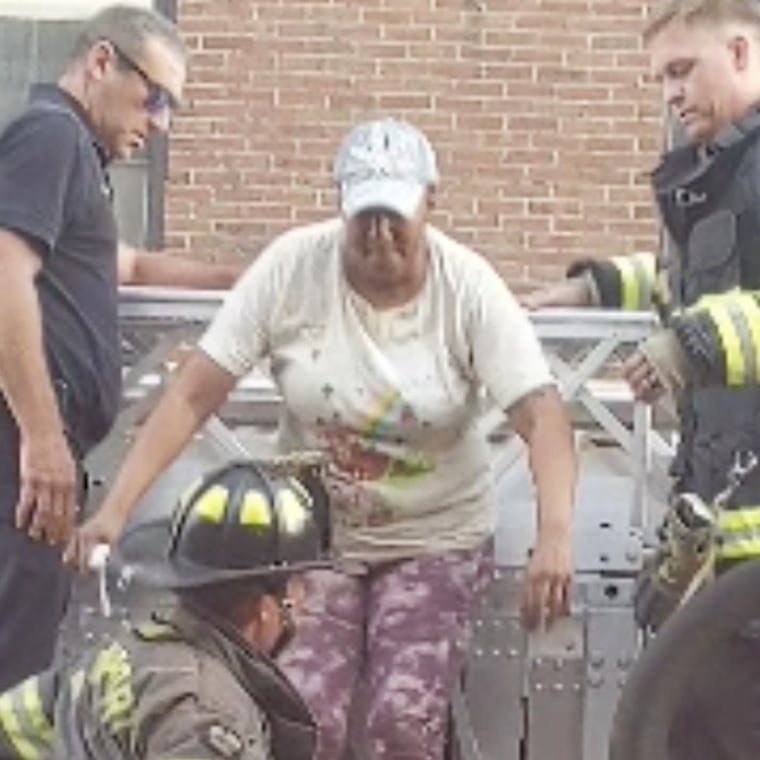 Brooks was the second person rescued from the building after seven people were initially pulled out after the collapse at 5 p.m. Sunday, authorities said, bringing the number of rescued to nine.
A woman trapped in the rubble was rescued Monday morning and hospitalized in critical condition, authorities and family members said. Her wife identified the patient as Quanishia White-Berry.
An additional dozen or so residents had gotten out immediately with the help of first responders, Davenport Fire Chief Mike Carlsten said.
At a news conference Monday morning, Carlsten said the operation would shift to recovery mode, and by late morning the city had announced the shift had taken place.
"Demolition is expected to commence in the morning," the city said.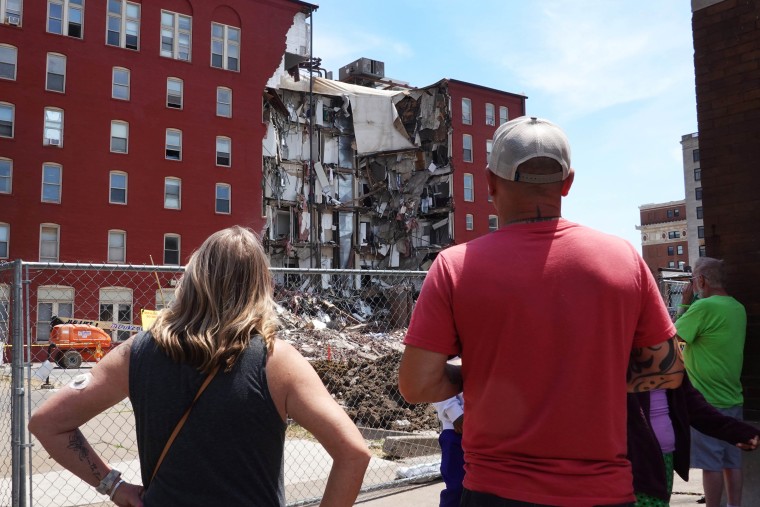 Recovery mode indicates a belief that no more survivors would be found. One factor is the apparent instability of the brick-over-steel and concrete building, which started life as the city's premier hotel in 1907 and is listed on the National Register of Historic Places.
At Monday's news conference, Carlsten said the condition of the parts of the building that remain standing pose a risk to anyone inside, including rescue crews. "At this time the building is structurally unsound," he said.
City officials planned a news conference at 10 a.m. local time (11 a.m. ET) Tuesday.
CORRECTION (May 30, 2023, 12:36 p.m. ET): A previous version of this article misstated when White-Berry was rescued. She was pulled out Monday morning, not evening.
CORRECTION (May 30, 2023, 7:30 p.m. ET): A photo caption in a previous version of this article misstated when the building collapsed. It collapsed Sunday, not Monday.