A 38-year-old woman who was rescued from a clothing donation bin in New Jersey on Monday told firefighters she was trapped since Friday.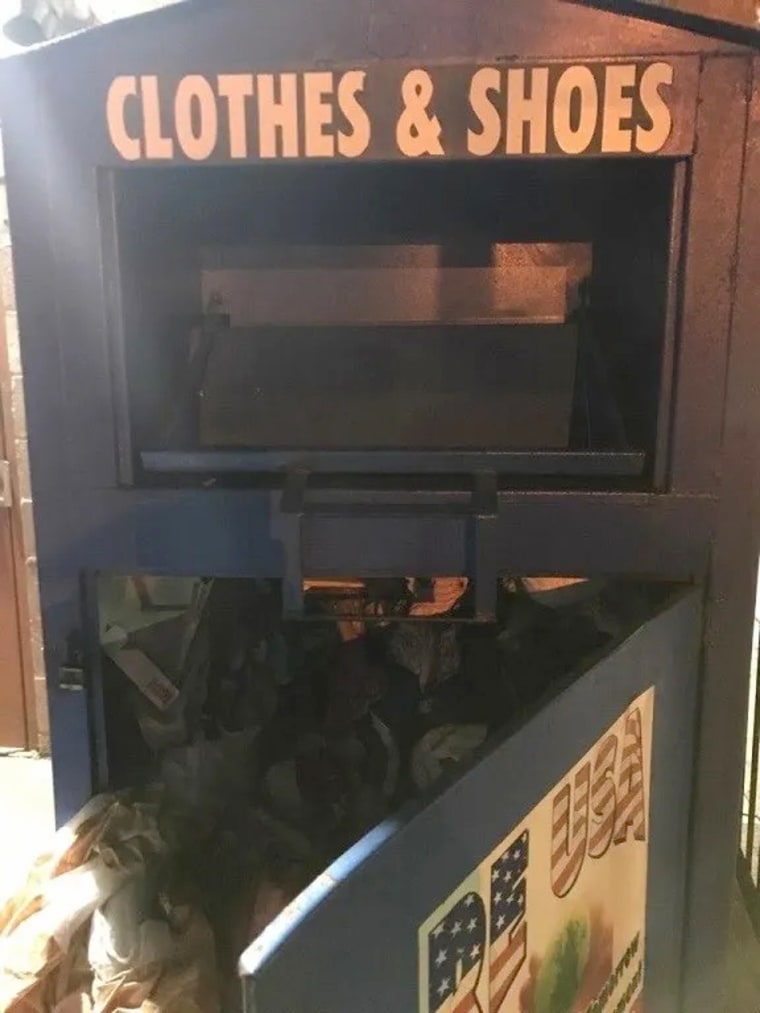 Authorities say this is the third time in two years that the woman has had to be rescued from inside a clothing bin.
The woman told police she was reaching inside the bin behind an apartment building in Paterson, about 15 miles west of Manhattan, when someone pushed her from behind.
Once a person is inside the bin, it is nearly impossible to escape because of the arrangement of its sliding door, according to police.
About 11:30 a.m. Monday, a person passing the bin heard her screaming and called 911, police said. Firefighters opened the bottom of the bin to free the woman.
Once she was out, she complained of numbness in her legs and was taken to a hospital for treatment of apparent frostbite, police said.