A Delaware woman says she was brutally beaten and left to die at a resort in the Dominican Republic.
Tammy Lawrence-Daley said she wants to share her story "in the hopes that women will be more aware."
Along with graphic photos of her bloodied in a hospital bed, Lawrence-Daley posted a lengthy Facebook statement Wednesday that went viral. She wrote that on the second night of her vacation in January at the Majestic Elegance Punta Cana resort, which she was visiting with her husband and two friends, she ventured out to a neighboring building one evening to get a late-night snack after she couldn't reach room service.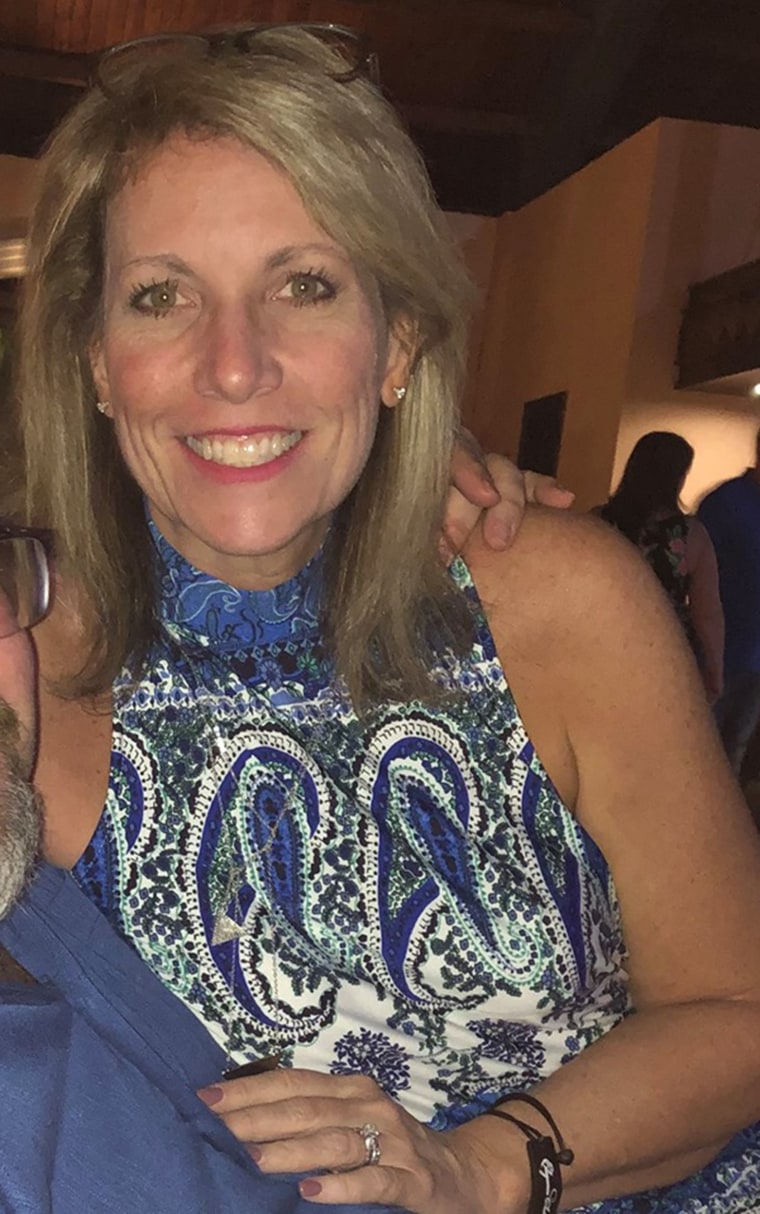 Lawrence-Daley said she planned to go to a lounge that was on the beach, but never made it there.
As she passed through a rotunda between the buildings, Lawrence-Daley said she noticed it was "eerily quiet."
"I took about 10 or so steps just swinging my wristlet back and forth, not a care in the world," she wrote. "That's when I heard it. Heavy footsteps... one, two, three, four, then they sped up, and then before I could react I was plowed into from behind and immediately immobilized."
She said she was attacked and pulled into an unlocked maintenance room.
She fought her attacker, but said he was "too strong."
"The next 8 hours brought me pain and fear," she wrote. "I was strangled multiple times to unconsciousness. My lifeless body was drug down concrete stairs to an underground waste water area. I was kicked in the head, I was beaten with a club. And then strangled again for the kill; at which time he disposed of my body into an area I refer to as the 'hole'."
Lawrence-Daley said she lost consciousness multiple times and is unsure what else was done to her during the attack.
"I just remember thinking at that point, I wasn't gonna make it home to see my boys and my husband, that they weren't gonna find me," she told NBC News on Thursday. "And I remember that last breath I took and then I just went unconscious."
Lawrence-Daley said she spent 5 days at a medical clinic where she underwent surgery for her injuries. She said she is still dealing with several health issues, including nerve damage.
Her husband and friends told her they went to the front desk at least three times throughout the night before security agreed to look for her.
"The security at Majestic Elegance thought I was drunk somewhere," she wrote. "I went missing at 10:30 and was found over 8 hrs later. It was hell."
She said Majestic Elegance Punta Cana has claimed no responsibility for the attack since she could not identify her attacker, even though she said he was wearing a uniform with the resort's logo.
Reached by phone Thursday, Majestic Elegance Punta Cana declined comment.
"We later found out he had a mop from that maintenance room that he broke in half and used that to beat me, like a club," Lawrence-Daley said.
Lawrence-Daley said she hopes her story will keep others safe.
"It looks like paradise, it feels safe in these areas, there's gates to get in, there's security everywhere," she said. "However, it's not necessarily safe. You have to be aware. You have to be aware of where you are."