A man and woman walked into a Las Vegas courthouse, where she reported that he had kidnapped and sexually assaulted her, leading police to human remains at the home where she was allegedly kept, police said Thursday.
The strange and macabre case unfolded Wednesday morning when a woman and 55-year-old Gary Walker strolled into the Regional Justice Center in downtown Las Vegas, and the "female victim told Marshals that she had been kidnapped and sexually assaulted" by the man, according to a police statement.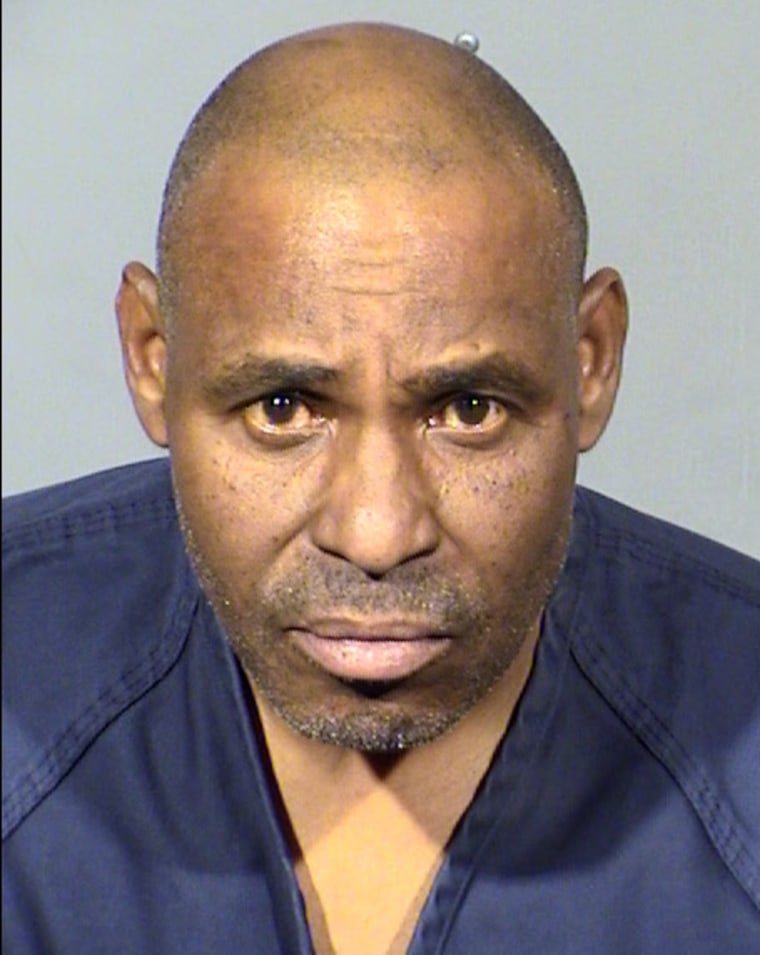 Walker was arrested and the woman told sex crimes detectives that she was assaulted in a residence in the 400 block of North Nellis Boulevard, and detectives "were also advised that Walker murdered another female at the same" location, according to police.
Homicide detectives "responded to the residence where a deceased female was found in a suitcase," the police statement said.
Walker was held Friday in the Clark County Detention Center and booked on suspicion of murder, kidnapping, assault with a deadly weapon and eight counts of sexual assault.
It wasn't immediately clear on Friday if Clark had an attorney.
The Clark County Office of the Coroner told NBC News that its office took charge on Wednesday of a body, identified as 22-year-old Morgan Briel Amaya.
She was found inside a kitchen closet with a gunshot wound to the head, the coroner said.
Amaya's sister-in-law, Nicole Marie, told Las Vegas NBC affiliate KSNV that the victim had been battling drug addiction and hoped to get clean so to regain custody of her year-old daughter.
Marie and her fiancé, Victor Hougesen, said they chatted with Walker just this week.
"We just talked to her Tuesday; everything was fine, and I talked to the guy, he seemed like he was cool," Hougesen told the station.