LOS ANGELES — About 41 percent of women in media and entertainment say they've been sexually harassed by a colleague or boss at some point in their careers, according to a new report — the highest rate among white-collar industries.
The study, "What #MeToo Means for Corporate America," was conducted by Center for Talent Innovation (CTI), a New York-based think tank focused on workplace issues.
The report found that across eight industry categories, 34 percent of women and 13 percent of men have been victims of sexual harassment, defined as an unwanted sexual advance or obscene remark. The results confirm that the problem is unusually rampant in the media biz, an industry that has recently seen sexual-misconduct accusations against once-high-powered types like Harvey Weinstein, Matt Lauer, Bill O'Reilly and Charlie Rose.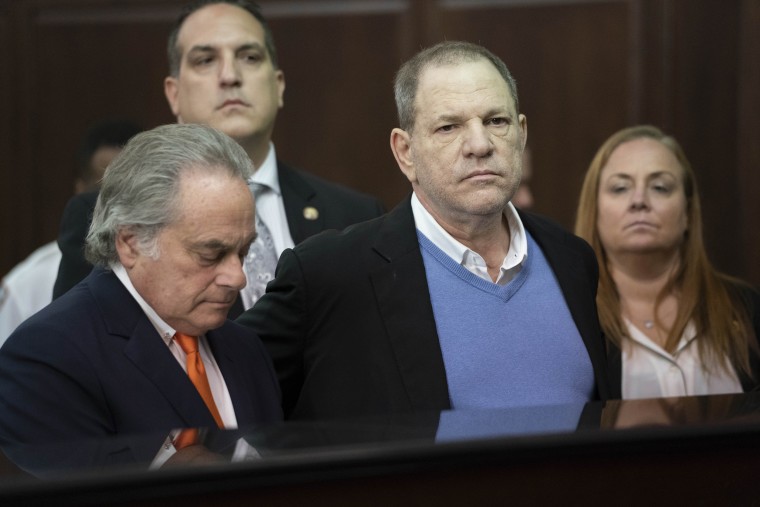 "In media, the power dynamics are more skewed than in other industries," said Ripa Rashid, co-president at the Center for Talent Innovation and one of the lead authors of the study.
Media is a very relationship-driven industry, where rewards in terms of money, visibility and influence controlled by a few gatekeepers, according to Rashid. Powerful media figures "have abused their power in these ways, because ultimately we find that sexual harassment is about power," she said.
The study is the biggest one of its kind in terms of scope, according to Rashid. "A lot of the news since the Weinstein story broke was based on anecdotes, but there really wasn't an understanding how wide this reached," Rashid said. "Our goal was to go from anecdote to data."
Contrary to conventional wisdom, the CTI study found that the financial services sector — a historically male-dominated industry — had the lowest reported rate of sexual harassment among women among the industries covered. Rashid said that could be because three decades ago, banking and finance companies were hit with numerous class-action sex harassment lawsuits, and that appears to have led to a change in corporate policies and culture.
However, the CTI study did not examine blue-collar occupations; for this report, it focused on professional workplace environments because that's the main interest of the non-profit organization's member companies. That said, the incidence of sexual harassment is likely higher in blue-collar jobs, because there's "greater employee vulnerability" in sectors like retail, fast food, call centers and factories, according to Rashid. She said CTI may conduct future surveys that look at sexual harassment blue-collar industries.
Other findings from the CTI study found that of women who have been harassed, 72 percent were harassed by someone more senior in their careers. 57 percent of men who have been harassed were harassed by other men. 25 percent percent of Baby Boomers, 24 percent of Generation Xers, and 23 percent of millennials have experienced sexual harassment from a colleague. Hispanic and white women are the most likely to say they have experienced sexual harassment at work (37 percent for both groups). 23 percent of black women who have been harassed were harassed by other women, compared with 10 percent of white women, 10 percent of Latinas, and 5 percent of Asian women.
The study found that people who have experienced sexual harassment on the job are less likely to be satisfied with their jobs (and more likely to feel stalled in their careers) than those who have not harassed -- and the same is true for workers who have been told by a co-worker about harassment or sexual assault.
In the 72-page study published this month, CTI detailed several ways organizations can address sexual harassment in the workplace. Those include: How to take a stand on issues of sexual misconduct; how to report incidents; how to train employees on how to update and improve training related to sexual misconduct and gender discrimination; and how to track data and responses in a more transparent way to ensure employee trust.
"We found a lot of companies were paralyzed — they didn't know what to do," Rashid said, adding, "There are no perfect practices. But we have found a heightened awareness of it."
The phone survey polled 3,213 college-educated employees between 21-65 currently working full-time in white-collar occupations in January 2018. Responses were weighted to be representative of the U.S. population. This survey was conducted by NORC at the University of Chicago.