Four days after five people were injured on a ride called the Vortex at the North Carolina State Fair, a worker there was critically injured early Monday when part of the festival's other ride called the Vortex fell on him, authorities said.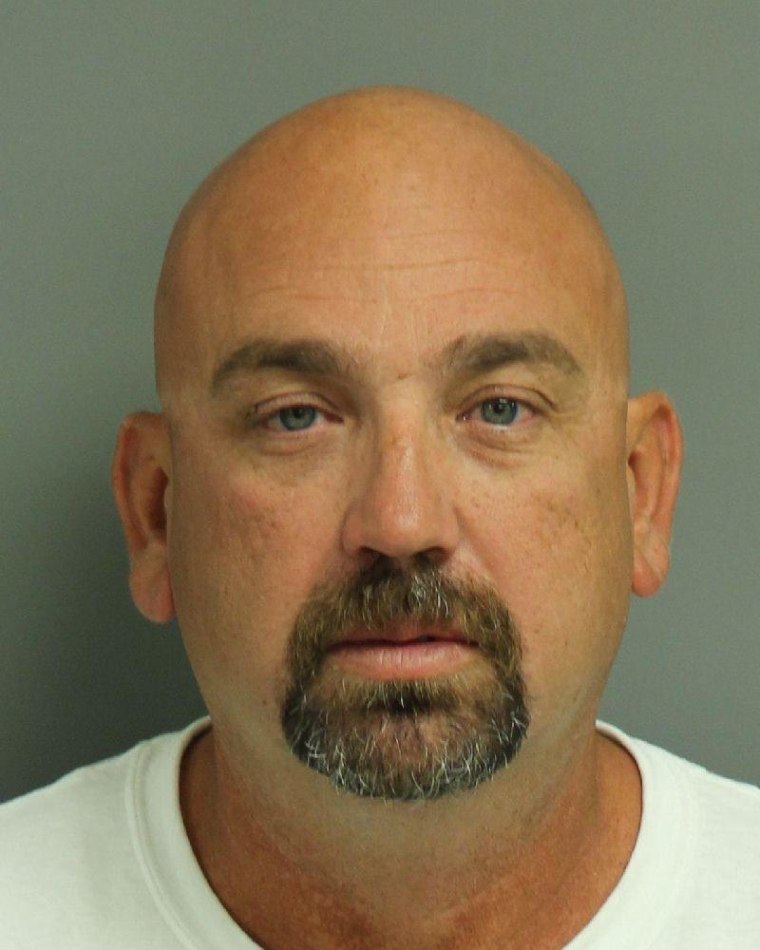 The annual fair closed Sunday, and as workers were dismantling the older of the Vortex rides, the ride's seating section fell about 3:30 a.m. ET Monday, trapping the man and pinning the lower half of his body, a spokesman for the fair told WRAL-TV of Raleigh, which first reported the accident.
The man was listed in critical condition in intensive care Monday night at WakeMed Hospital in Raleigh.
Edward Brayboy, a worker at the fair, said he heard screams coming from the midway about 3:45 a.m. ET.
"When I got there, he was on the ground, and he was badly injured," Brayboy told NBC station WNCN of Raleigh. "Very badly."
The Vortex that fell Monday morning has been part of the fair's main midway for several years. It isn't the same Vortex that jolted into motion Thursday night as riders were exiting, dropping them from heights of up to 30 feet. Five people were injured, three of whom remained in the hospital Monday, including a 14-year-old child. 
The ride's operator, Timothy Dwayne Tutterrow, 46, of Quitman, Ga., was charged with three counts of assault with a deadly weapon inflicting serious injury. Investigators said the ride had been tampered with to bypass critical safety devices.
Tutterrow made his first court appearance Monday in Wake County District Court in Raleigh and was held on $225,000 bond.
Tutterrow was "devastated" by the incident, his attorney, Roger Smith Jr., said Monday.
"Tim Tutterrow's a good man, and he would never intentionally harm anybody," Smith told WNCN.
The ride was the only one at the fair operated by Family Attractions Amusement Co. of Valdosta, Ga. There was no answer at the company's phone number, and its website appeared to have been taken down in the last few days.
But in a statement to WNCN, Joyce Fitzpatrick, a spokeswoman, said the company "has an excellent equipment safety record and has never before experienced an incident with any of its rides like this one."
Records on file with the U.S. Consumer Product Safety Commission, which catalogs amusement park safety incidents, show no investigations or enforcement actions against the company, which was founded in 1996. 
State regulators confirmed that the Vortex was inspected multiple times a day, and Wake County Sheriff Donnie Harrison said the ride appeared to have been tampered with after its last inspection Thursday "to keep that ride operating."
"That's all I'm going to say about that," he told reporters.
"It makes me mad that anybody would put people's safety in danger like they have," State Agriculture Commissioner Steve Troxler told reporters. "And I'm not mad — I'm furious."
With the North Carolina fair's closing over the weekend, the Vortex had been scheduled to move to Ladson, S.C., where it was to have been part of the Coastal Carolina Fair opening Thursday.
Joe Bolchoz, a spokesman for the Coastal Carolina Fair, told NBC station WCBD of Charleston, S.C., that fair organizers canceled those plans and were trying to find a replacement ride.