Sometime in the late 1970s or early 1980s — the legend isn't specific — young pro wrestler Jimmy Snuka for the first time climbed to a ring's top turnbuckle, raised his hands in a split-fingered salute and vaulted into the air, slamming onto an outstretched opponent.
He called it the "Superfly Splash," and it became the long-haired, barefooted Fiji-born villain's signature move, catapulting him to World Wrestling Federation stardom.
Today that icon is barely recognizable. Instead, he is a suspect in a murder case that may never be closed.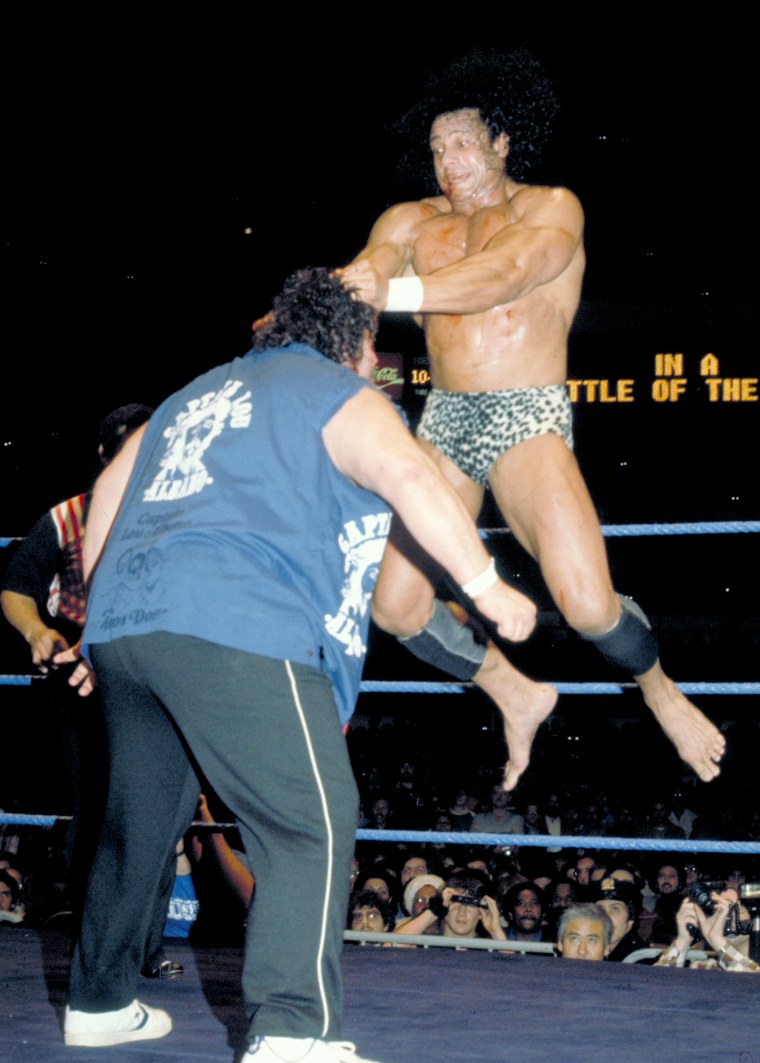 Snuka, 73, is a broke, grayhaired shell of a man, accused of a mistress' killing, his body battered by cancer and his mind crippled by what his wife and lawyers say is dementia brought on by brain trauma related to decades of high-velocity, crowd-pleasing collisions with opponents — and inanimate objects like the coconut that rival Roddy Piper once smashed against Snuka's head.
He is so far gone that a judge in Pennsylvania ruled Wednesday that he wasn't mentally competent to stand trial for the 1983 slaying of Nancy Argentino.
Prosecutors had argued that Snuka was faking it — not an outrageous claim to make against a pro wrestler. But after questioning Snuka in court, Lehigh County Judge Kelly Banach disagreed, saying the former star appeared "vacant" and "leadable."
The ruling could prolong the case indefinitely. The judge declined to have him committed to a mental health facility, but the court said it will continue to monitor him in case his health improves.
Summing up the case, Banach said, "Justice suffers after 30 years because everything decays."
Related: Ex-Wrestler Jimmy 'Superfly' Snuka Ruled Incompetent to Stand Trial
Snuka, a former bodybuilder who grew up in Hawaii and changed his name from James Reiher, became a pro wrestler in the 1970s, working journeyman circuits before his WWF debut in 1982, just as the company was about to explode into a pop culture leviathan.
Snuka's character was a Tarzan-like bad guy, known as a "heel" in the industry. Taking flight from the top rope, he seemed to defy gravity. His flamboyant acrobatics — and his perceived victimization at the hands of cheating managers — transformed him into a fan favorite — and, eventually, into a good guy, or "face."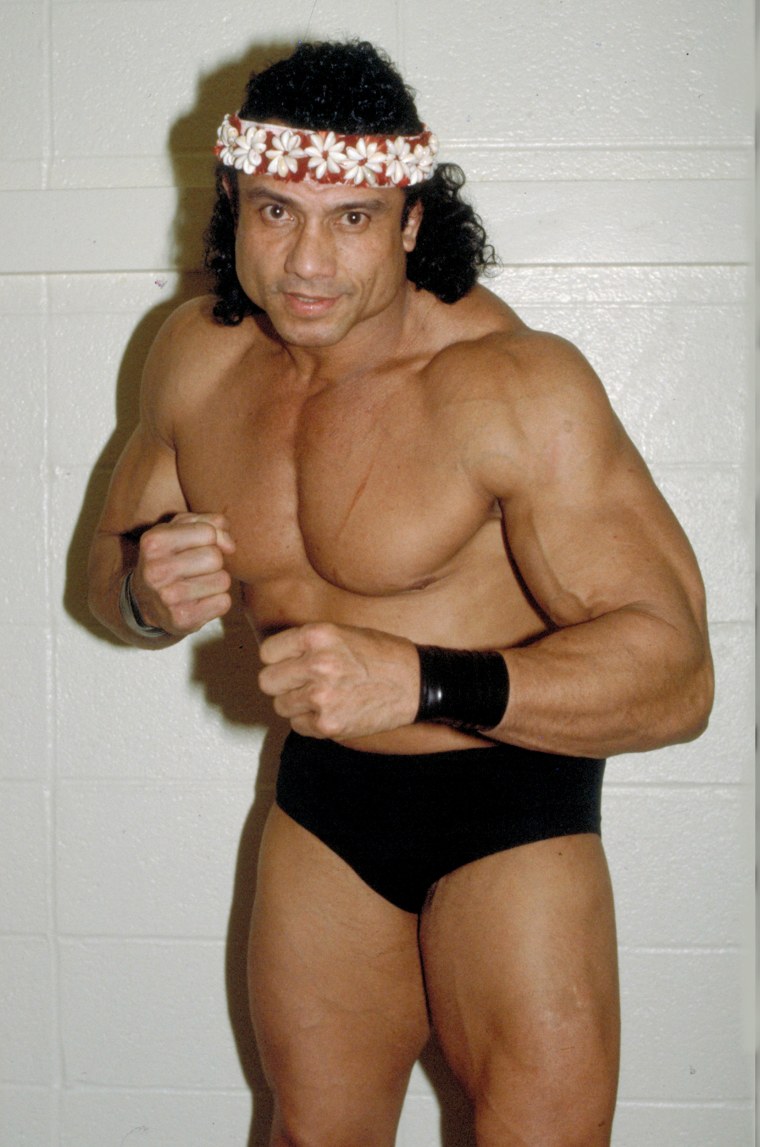 At the time of Argentino's death, Snuka was approaching peak popularity, becoming one of the WWF's biggest draws. He was in town for a WWF taping at the Allentown Fairgrounds, where he performed with the company's biggest stars. The married wrestler told investigators he'd found his 23-year-old girlfriend unconscious in a hotel bed, and the investigation ended with a ruling that her death was accidental. He would repeat that story for years, and included a version of it in his 2012 autobiography. He also documented his addiction to cocaine and use of steroids and womanizing.
At first, the case seemed not to slow his rise. That October, he climbed to the stop of a 15-foot steel cage in New York's Madison Square Garden and leaped onto defending champion Don Muraco, a stunt that remains one of the sport's most renowned events. A feud with Piper drew huge audience the following year. But Snuka had also developed a drug problem, and left the WWF the following year, after appearing as a ring man for Hulk Hogan in the first Wrestlemania. He also lost a wrongful death case brought by Argentino's family, but reportedly failed to pay the $500,000 civil judgment, saying he didn't have the money.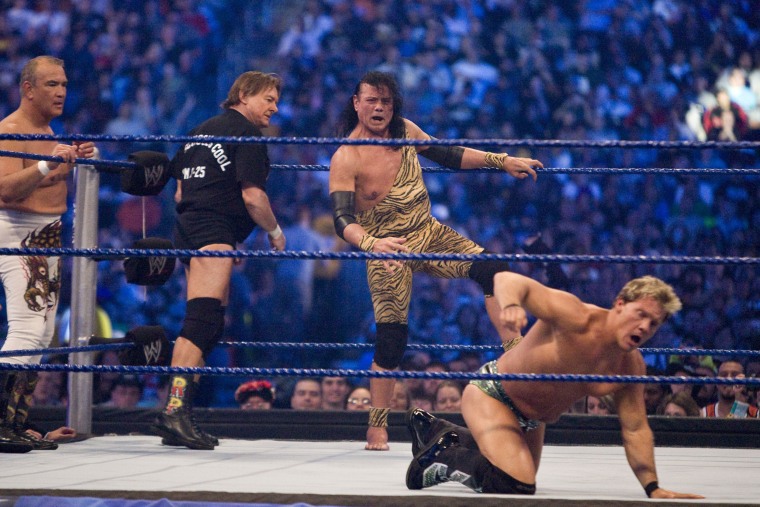 Snuka wrestled in other leagues and returned to the WWF in 1989, playing the role of veteran to upcoming stars. His work as a WWF headliner ended in the mid-1990s, but he continued to to wrestle into middle age and beyond in smaller venues, an aging symbol of pro-wrestling's first golden age. In 1996, Snuka was inducted into the WWF's Hall of Fame. He divorced. Two of his children became pro wrestlers.
In January 2013, Snuka told an interviewer that the bad days were behind him.
"I know I made mistakes, but that's all said and done," he was quoted as saying. "I'm OK now and back to my normal Superfly Jimmy Snuka self. I'm happy and I'm hanging in there."
Then the Argentino case returned.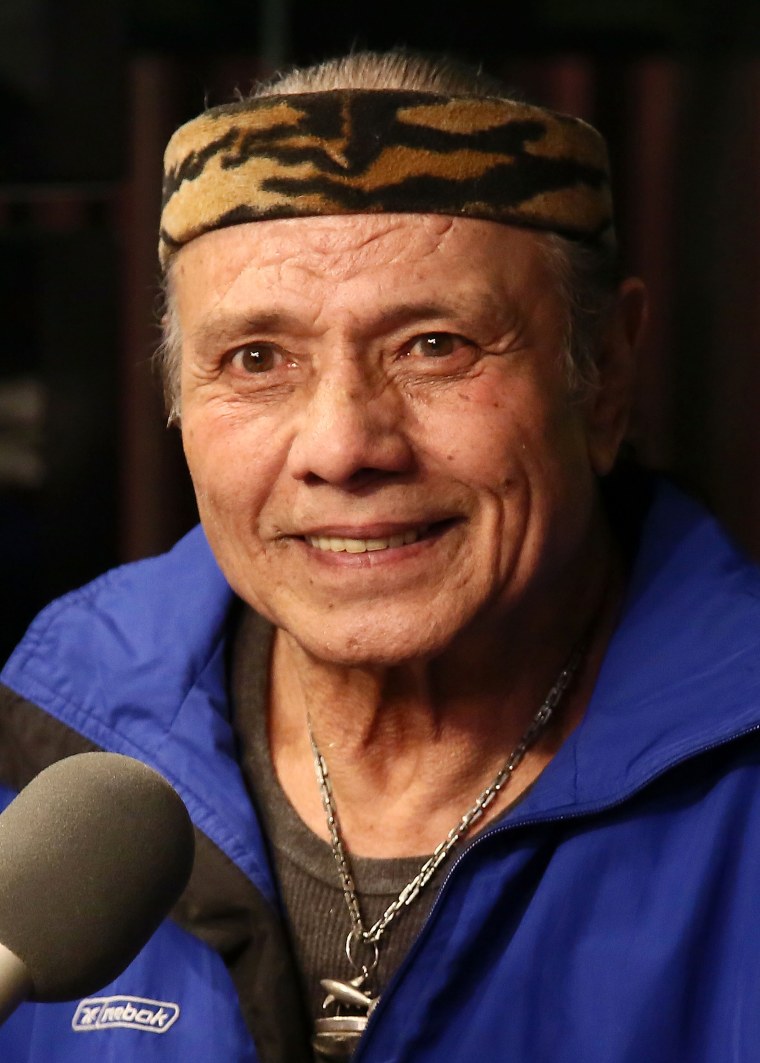 In 2013, a local paper, The Morning Call of Allentown, did its own investigation, finding an autopsy report that said the death should have been treated as a homicide. Prosecutors reopened the case, and in September a grand jury accused him of beating Argentino, charging him with third-degree murder and involuntary manslaughter. Around the same time, Snuka's second wife announced that he'd received treatment for cancer, in which part of his stomach and lymph nodes were removed.
The WWF, now known as the WWE, removed his profile from its website and took his name from its list of Hall of Famers.
In a hearing last week to determine Snuka's mental competency, one of his lawyers said Snukas had lost their home and hoped to move to Florida with Snuka's son, according to The Morning Call. His wife, Carole Snuka, testified that when he was arrested for Argentino's death, he didn't realize why he was receiving so much attention.
"They were all so happy to see me," Carole Snuka recalled him telling her, the paper reported. "They all wanted my autograph."