Compensation checks to 5.1 million veterans, many severely injured in combat, won't be issued Nov. 1 if the government shutdown lingers much longer, Veterans Affairs Secretary Eric Shinseki told a congressional oversight committee Wednesday, offering no indication whether those potentially skipped payments would be retroactively-reimbursed after the shutdown ends. 
During an occasionally testy hearing before the House Committee on Veterans Affairs, Shinseki testified that 433,000 fully disabled veterans could not receive payments for their injuries similarly next month, while 360,000 surviving spouses and children of wartime veterans - including some orphans - also may stop getting VA money meant to help them cover living expenses.  
The jeopardized November payments total more than $6 billion, Shinseki said, adding that VA tuition and stipend payments to more than 500,000 veterans and their spouses now enrolled in college similarly would not be paid. Since the shutdown, the VA has furloughed nearly 8,000 employees. 
But committee Chairman Jeff Miller, R-Fla., cited what he described as recent discrepancies in the VA's announced shutdown-contingency plans - some mentioning no impact to any veteran-compensation payments.
"None of this is ideal," Miller told Shinseki at the hearing. "Some degree of confusion is to be expected. VA employees should be worrying about VA's mission of service to veterans, not planning for furloughs or managing an agency on spare change remaining from last year.
"However, what can never be expected is anything less than the full truth," MIller added. "This grave situation does not need to be assisted by misleading statements designed to aid a political argument by any party."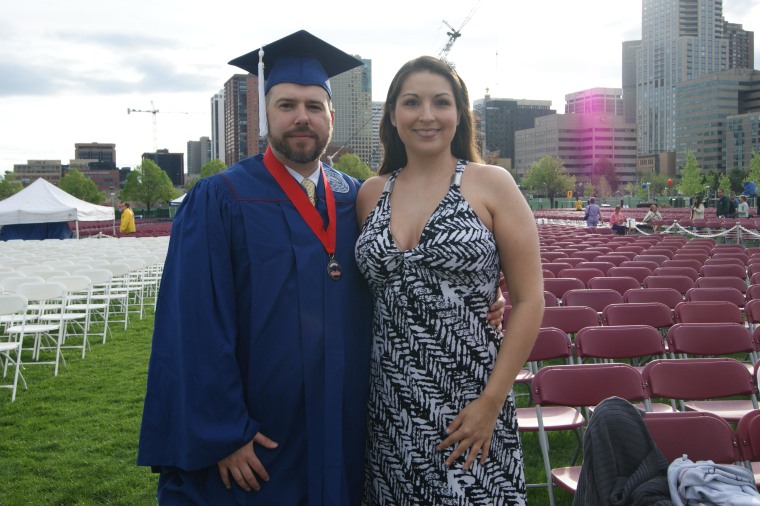 What's more, Miller mentioned that despite Shinseki's dire warnings, the VA is spending more than $1 million on TV commercials to fluff the agency's image. Those ads are scheduled to continue through Sunday, according to a letter Miller wrote to Shinseki on Tuesday, questioning the expenditure. 
Shinseki agreed that every member of his agency must remain focused on serving America's veterans but insisted that the funding emergency is a congressional responsibility. 
"So I ask the committee and the rest of Congress to help us by resolving this fiscal impasse now so that VA and our federal partners on whom we have to rely to do our work can get back to work full-time, fulfilling President Lincoln's call to care for those who have borne the battle," Shinseki said. 
If the payments are not made on Nov. 1, will those 5.1 million impacted veterans be fully reimbursed after the shutdown ends? 
"It was not discussed in the hearing and Congress has the responsibility to make that decision, not the executive branch," Josh Taylor, a VA spokesman, told NBC News via email late Wednesday.
"Nothing happens without a FY14 budget to reopen the government. ... All we can say at this point is that if the shutdown continues into late October, the funds to make the November payments to veterans, servicemembers, families, (and) survivors will not be paid."
During the hearing, Shinseki added: "I don't want to be alarmist, but I want to speak for the veterans who are looking in on this (hearing). Not only do we have a large number of beneficiaries that are looking for those checks, I have veterans myself that I employ - a third, over 100,000 veterans. A number of them are going to be subject to furlough," Shinseki added. 
Losing a home due to the shutdown is the No. 1 worry for veterans Tony Russell and his wife, Kimberly. They have two teenage daughters. Both Tony and Kimberly Russell were disabled during their military service, he said: Tony with diagnoses of extreme depression and anxiety, Kimberly with diagnoses of post-traumatic stress disorder, migraines and severe back problems.  
"Congress is freaking us out," said Tony Russell, 35, who served at Langley Air Force Base in Virginia and today lives in Aurora, Colo. Kimberly, 33 served in the Air Force Reserves and also was an active-duty member of the Navy. 
"My wife is now pregnant. This was not a pregnancy we expected because we were told that there were infertility issues. With that being said, as of November 1, if VA benefits are not being paid, we will not be able to pay rent, (our) car payment, electric bill, water bill, phone bill, medical bills, (or) school lunches - devastating effects," Tony Russell said.
"It will be to the point where we have no resources to help relieve the impact. My mother is in a nursing home and cannot offer assistance. My mother-in-law is facing severe medical problems as well. My father is dead. My wife's father is dead, and our grandparents are dead. I am an only child," he added. "In essence, there is no family for us to turn to if this inaction by Congress continues." 
But as veterans like the Russells hope to avoid homelessness, congressional members continue to bicker. 
At Wednesday's hearing, committee member Tim Huelskamp, R-Kan., asked Shinseki if he has met with Senate Majority Leader Harry Reid, D-Nev., about the crucial Nov. 1 funding cutoff faced by the VA, adding: "Do you think Senator Reid doesn't like our veterans or the VA, in particular?" (Shinseki said discussing appropriations with Reid is "not something that I would ordinarily do.")
A short time later, Rep. Tim Walz, D-Minn., asked Huelskamp to publicly apologize to Reid, calling Huelskamp's remarks "beneath this Congress, and it's certainly beneath this committee, on questioning someone's commitment to veterans. We may have differences on policy and ideology. We certainly don't have differences on love of this country. So I would give my 30 seconds to the gentleman if he wishes to claim it."
Huelskamp responded: "Well, thank you, Mr. Walz. And I was asking the question, given that it's very clear, as the chairman's indicated, that Sen. Reid controls the counter and has the opportunity to move that (appropriations) bill to the floor. And since this shutdown has occurred, unless there were some recorded votes yesterday, we've had seven days in which there has been not a single ..."
Walz then interrupted: "I reclaim my time. (I'm) disappointed, to say the least. I hope that goes on record." 
Walz explained further that "within 180 seconds" of his vote on a recent shutdown-related bill, a Republican campaign committee ran an ad that attacked Walz, claiming he didn't support veterans.
"There's lots of reasons to tell people not to vote for me. Not supporting veterans isn't one of them," Walz said at Wednesday's hearing. "We've worked as partners to get that right. And that's where we get the point (on) ... people's disgust, people's anger, people's frustration." 
Walz said Congress is a place to debate issues and spending decisions but should not be a body that produces "a martial law rule that goes to the floor with no amendments so the campaign committees can send out an attack ad and try and win an election while veterans are sitting at home saying, 'Why do I hate Congress? Do I need to see any more proof?' So Mr. Secretary, I'm frustrated you're here."