COLUMBUS, Mississippi ─ He obsessed over the police interrogation for years, tormenting himself with questions he could not answer.
"How could you be so stupid?" Tyler Edmonds asked himself. "Why would you do that?"
Edmonds was 13 when he told detectives he helped his half-sister shoot her husband in his sleep ─ a story he says she concocted to skirt blame. He spent four years behind bars before his murder conviction was overturned and a second jury acquitted him. He went to therapy, and studied why children admit to crimes they didn't commit. He began to understand what he'd done.
"I think the answer is that you're young and you don't know any better," Edmonds, now 27, said.
He has rebuilt his life in many ways. But he is still paying for that confession.
After Mississippi passed a law allowing exonerees to seek compensation, Edmonds sought a payout that he hoped would help his mother, who went deep into debt to pay for his defense. The state refused to give it to him. A judge sided with the state.
Edmonds and his lawyers took the case to the Mississippi Supreme Court, which is due to rule by summer.
Edmonds stands to reap about $150,000 if he wins, but it's not just money at stake. His case also explores the limits of efforts to bring justice to the wrongfully convicted.
Who's to blame?
As the number of exonerations has accelerated since the early 1990s, more states have passed laws offering reparations to people imprisoned for crimes they didn't commit. Thirty-two states, along with Washington D.C. and the federal government, have such statutes on the books.
Six states refuse to compensate applicants who "contributed to their own conviction," "fabricated evidence" or "committed perjury" — all of which can be used against someone who falsely confessed, according to the Innocence Project. Another three states bar payouts to those who pleaded guilty. Eleven states don't let prisoners who have pleaded guilty or confessed to seek DNA testing that could exonerate them.
Challenges to those laws have focused on cases in which investigators coerced or manufactured false confessions.
But Edmonds' case is different.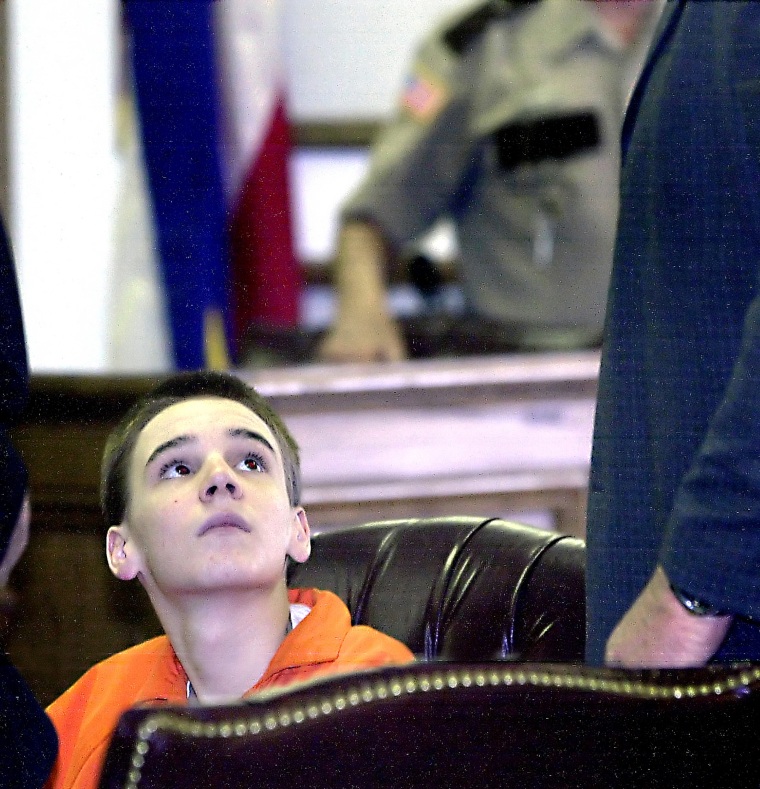 In the eyes of the state, Edmonds, at all of 13-years-old, was partly to blame for his wrongful conviction, and therefore deserves nothing more than freedom.
To Edmonds, Mississippi is not only misinterpreting its own law, but also fails to understand why people falsely confess in the first place.
Advocates for the wrongfully convicted acknowledge that there are elements of Edmonds' confession that don't make him an obvious candidate for compensation. But there are also aspects that suggest the state bears some responsibility.
"The Tyler Edmonds case is interesting because it's gray," said Saul Kassin, one of the world's leading researchers on false confessions.
'They should have known better'
Kassin has spent decades studying why people admit to things they didn't do, and how difficult it is for juries and the public to accept it. He categorizes false confessions into three types: those made by people seeking escape from a stressful situation, those made by people made to believe that they actually committed the crime, and those made voluntarily ─ often by children, who tend to be more open to manipulation and less apt to consider long-term consequences.
Edmonds falls into that last category, Kassin said.
"Kids in particular, the reason they give voluntary false confessions is to protect someone else," he said.
Kassin analyzed Edmonds' confession a decade ago, during his appeals. He found that Edmonds had clearly been influenced by his half-sister. But he also concluded that because Edmonds was so young, authorities should have scrutinized his involvement more closely.
"They should have known better," Kassin said.
Forrest Allgood, the former district attorney whose office prosecuted Edmonds, declined to comment on the compensation case. But Allgood, who was voted out of office in 2015, said he didn't believe Edmonds made a false confession.
Edmonds' acquittal, he said, "does not mean he's actually innocent."
Allgood said he still remembered the "gripping" videotape that showed a teenage Edmonds telling investigators, then his mother, that he participated in the killing.
"How often do you have a guy confess about a murder to his mother?" Allgood said. "That's not a situation where you think one would be lying."
But Edmonds' role in the crime is no longer subject to debate. The only remaining question is whether he deserves compensation. The answer comes down to a single phrase in Mississippi law, and whether it requires that a 13-year-old boy should have known the implications of what he told detectives.
14-year saga
On Edmonds' left calf is a tattoo that says "Aut inveniam viam aut faciam" ─ Latin for "I will find a way or make one." It is how he says he's tried to conduct himself throughout his ordeal, channeling his accommodating nature into self-confidence ─ the strength to speak for himself and control his future.
His mission began behind bars — where he witnessed riots, stabbings and tear gassings — and continued as he transformed, virtually overnight, from child prisoner to an adult in the real world, struggling to find a job and shake the stigma of his case.
He says he hasn't learned many good things from the experience, except the value of "keeping on going."
He is thin and boyish, with high cheekbones and a receding hairline that he keeps buzzed short. In June, he'll turn 28. "This has literally been going on for 14 years," he said recently at his home in Boynton Beach, Florida. "That is half my life. I haven't reached the end yet."
He grew up in the Golden Triangle region of eastern Mississippi, raised by his mother and stepfather. As he entered his teens, Edmonds tried to connect with his estranged biological father, with help from his half-sister, Kristi Fulgham, who was more than a decade older. It didn't work out with his father, but Edmonds believed he'd found a kindred spirit in Fulgham.
He now believes she saw him as a "scapegoat" for what she planned to do.
Confession and recantation
Fulgham, a mother of three, had serious problems of her own ─ she and her husband, Joey, once discussed her infidelities on "The Montel Williams Show" ─ and was seeking a way out of her marriage. In May 2003, just before taking Edmonds on a weekend trip to the Mississippi coast, she shot Joey in the head as he slept.
Prosecutors said Fulgham killed her husband to get money from him ─ possibly to cash in his life insurance policy ─ after she left him for another man. But her lawyers argued that her husband had abused her.
The sordid nature of the killing convulsed Edmonds' hometown, and attracted national attention. Over the years, it would be covered by Court TV, re-enacted on "Snapped" and "Blood Relatives" and analyzed on "Inside the Box" and "Dr. Phil."
After they returned from the coast, Fulgham was arrested, and investigators from the Oktibbeha County Sheriff's Office asked Edmonds' mother to bring him in for questioning.
By then, Fulgham had told detectives that he'd helped her shoot her husband. But Edmonds and his mother, Sharon Clay, didn't know that.
At first, the skinny seventh grader denied participating in the killing. But he changed his story after Clay was taken from the interview room ─ a legal police tactic in Mississippi murder cases — and investigators brought Fulgham in to speak to him privately. They conducted a videotaped interview in which Edmonds, hands fidgeting and his voice soft, said he and Fulgham had pulled the trigger together.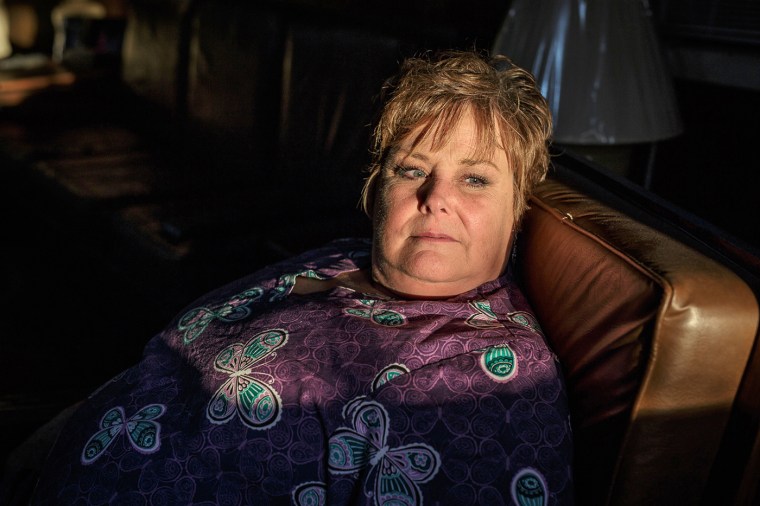 Less than a half hour into Edmonds' confession, Clay burst into the room. She asked why investigators were taking a statement without her being there. Then she kneeled beside her son, and with the video camera still rolling, Edmonds, crying, told her: "Me and Kristi did it."
Edmonds later said that Fulgham had admitted before their arrests that she'd shot Joey, and asked Edmonds to deny it, and if that didn't work, say he'd taken part. She told him that was the only way she'd avoid the death penalty, Edmonds said. She convinced him that because he was juvenile, he wouldn't be seriously punished, he said.
Instead, Edmonds was charged with murder. Only then, he says, did he realize his mistake.
Four days after his confession, Edmonds made a second videotaped statement in which he said Fulgham had put him up to it, and that she'd shot him while he waited in her car. But prosecutors were not convinced. Neither was the 2004 jury that convicted him based on his videotaped statements and testimony from a medical examiner, later debunked, that Joey Fulgham's bullet wounds were consistent with two people pulling the trigger at the same time.
'I just decided, "I'm going to be OK"'
At 15, Edmonds was sentenced to life in prison. He was the youngest inmate in Walnut Grove Youth Correctional Facility, a notoriously brutal privately run facility that has since been shut down. Kristi Fulgham, meanwhile, was convicted of murder in late 2007 and sentenced to life without parole. She continued to maintain that Edmonds took part in the murder.
Clay, meanwhile, liquidated all of her assets, including a home and 401(k), and borrowed from family to finance his appeals. She divorced, and faced the reality that she would not be able to raise her son through adolescence.
"You go to sleep every night wondering, 'Is he getting beat up? Is he getting raped? Is he OK? Is he eating?'" Clay said. "It was a really bad time."
Edmonds said he remains traumatized by the violence, from inmates and guards, at Walnut Grove. He said he stayed sane by writing poetry, reading books and letters from supporters and pursuing his appeals. "After a certain point, you have two choices: survive or not survive," he said. "I just decided, 'I'm going to be OK.'"
In 2007, the Mississippi Supreme Court threw out his conviction, saying the medical examiner's testimony should not have been allowed. The following year, a new jury acquitted him.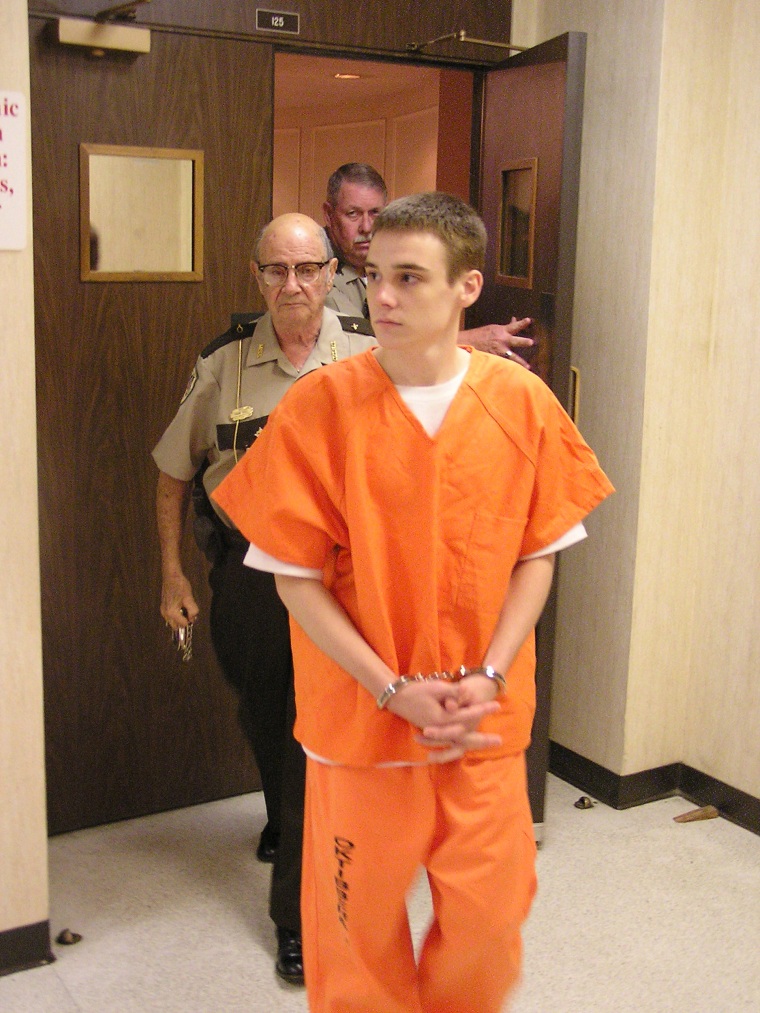 He suddenly had to learn how to be an adult: working, paying bills, balancing a checkbook, driving, making friends, coming and going as he pleased. He feared crowded places and distrusted strangers. While many people in his hometown believed in him, he knew that some still wondered about his guilt.
He moved to Arizona, where he found work, but returned to deal with health problems. Back home, with financial support from friends, he opened a bar, then a tobacco shop. He realized that entrepreneurship helped his recovery, proving that he could make decisions on his own.
Edmonds moved to Florida in 2014. He runs a commercial embroidery business out of a house he shares with one of his longtime supporters.
He misses home, and visits often, but he says he's better off away.
"The great thing here is people know me for who I am," Edmonds said in Boynton Beach. "My friends know me as Tyler, not the 13-year-old who went to prison. And that's for me an emotional freedom that I don't think I'll ever be allowed to feel in Mississippi."
Cause and intent
In 2009, after Mississippi passed its compensation law, Edmonds filed a lawsuit seeking $158,333, which was denied by a judge who said his attempts to protect Kristi Fulgham violated a prohibition against payouts to those who "fabricate evidence to bring about their conviction."
Edmonds appealed to the Mississippi Supreme Court. His lawyer, Jim Waide, argued that the phrase should be interpreted to mean that compensation should be denied to people who give untrue statements with the specific purpose to be found guilty. Edmonds, he said, had been manipulated, by his half-sister and by investigators, into making his confession, with the sole purpose being to protect a person he loved.
"He wasn't intending to go to jail for life," Waide told the Supreme Court in January. "That wasn't why he gave the false confession."
But state lawyers said Edmonds' intent didn't matter; the phrase, they argued, was written with precisely this sort of kind of case in mind. All the state had to do, they said, was show that the false confession caused his conviction.
"You can't blame the state for using the same evidence you created to convict you," Special Assistant Attorney General Wilson Minor told the justices.
Standing up
To Edmonds, compensation is a way to thank his mother, who sacrificed her financial future, and lost a husband, in order to give him the best defense possible.
It's also a chance to make a point to the people who put him in prison.
"This is the only opportunity that I have to stand up for myself, you know, truly stand up for myself and say, 'You are wrong. This is what you did to me. This is not OK,'" Edmonds said. "And that means a lot to me."
During his most recent trip back home, Edmonds stopped in Biloxi, where he spoke to a conference of the Mississippi Public Defenders Association. It was his first time speaking to a live audience. The lawyers gave him a standing ovation.
Edmonds says he no longer feels embarrassed of what happened to him.
"I'm an adult now, and I can look back and say, 'You were a kid. You did what probably nine out of 10 kids would have done at the time.' And I can't go and change anything that happened. So, no, I'm not ashamed of it. And would say that the only regret I have is...I wish that I would have been as brave then as I am now."