A Philadelphia man was given his freedom Tuesday after spending 25 years in prison for a rape and murder that a jury found he did not commit.
Anthony Wright sobbed as the not guilty verdict was read in court. His lawyers bitterly attacked police and prosecutors, accusing them of fabricating evidence and persisting in trying to prove Wright's guilt even after DNA testing indicated another man had committed the crime.
"We are extremely relieved that this very long nightmare is finally over for Mr. Wright and his family," said Peter Neufeld, co-director of the Innocence Project. "DNA testing proved not only that Mr. Wright is absolutely innocent but also that law enforcement fabricated evidence against him."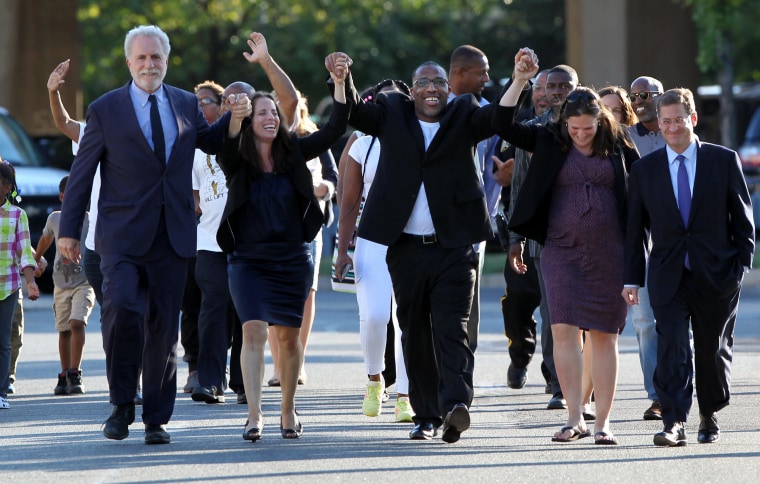 Wright, then age 20, was arrested after police in October 1991 discovered the body of Louise Talley, a 77-year-old woman who was raped and stabbed to death in her home. At his first trial, police said he signed a confession.
But Wright's lawyers said he was berated by police interrogators and that he put his signature on documents without reading them after police told him that if he signed them, he could go home.
Police also claimed that they found bloody clothes that he wore on the night of the crime.
Wright was found guilty but was spared the death penalty by a 7-5 vote of the jury.
Two years ago, a judge tossed out Wright's conviction, relying on DNA evidence which found that semen at the crime scene did not belong to him. It instead implicated another man, a convicted crack addict who had died the year before.
The DNA also showed that the bloody clothes had been worn by the victim, not by Wright. Defense lawyers said that raised serious questions about where police actually found the clothes.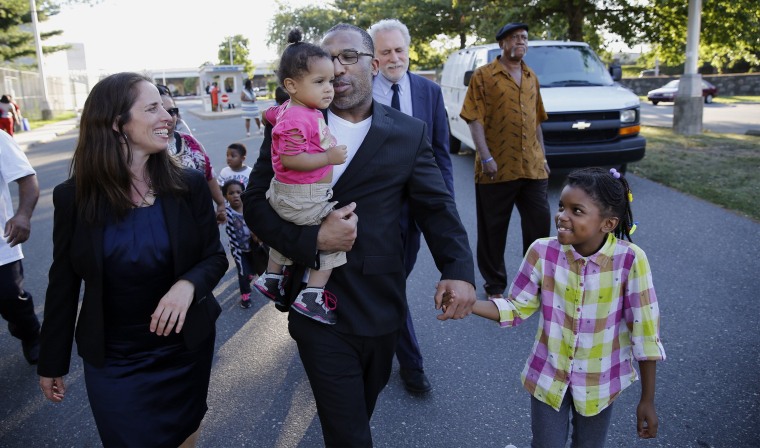 Despite these discoveries, prosecutors again charged Wright with murder and put him on trial. This time it took a jury less than two hours to find him not guilty, and he walked out of the courtroom a free man.
"Philadelphia law enforcement has a lot of questions to answer," said Samuel Silver, a member of the defense team. "But we are relieved that justices has prevailed that that Mr. Wright has been given back his life."
In a statement issued late Tuesday, a spokesman for the prosecutors said, "The jury made a finding and the District Attorney's Office respects their hard work.
"The verdict only shows that the jury did not find that his guilt was proven beyond a reasonable doubt."