A World War II fighter pilot received an extra special present when vintage aircraft flew over Boeing Field, about five miles south of downtown Seattle, honoring Dorothy Olsen's 99th birthday, NBC Station KING reports.
She was one of about 1,000 female pilots during the war and flew 22 different types of fighter planes from factories to U.S. Army Air Force bases from 1943 to 1945.
After Olsen delivered the plane, male pilots would fly them overseas to combat destinations.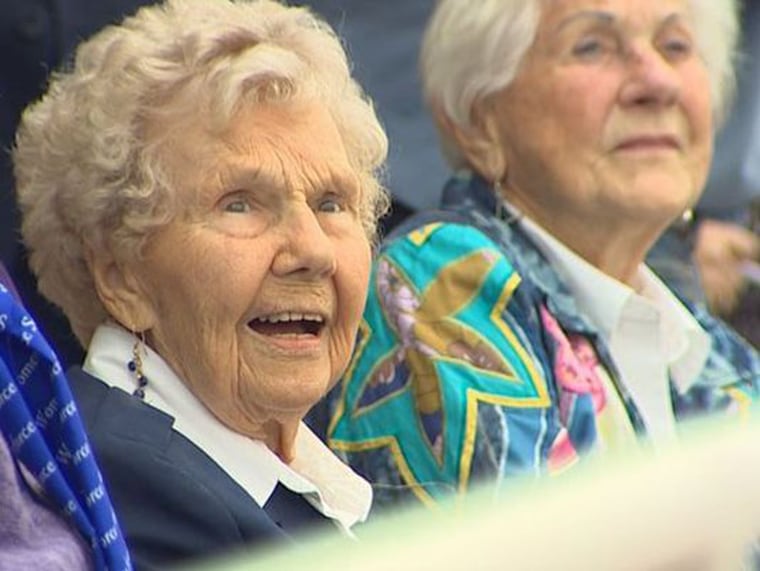 "I've been lucky," Olsen said, admitting to KING that she loved buzzing the planes fast and low to the ground. "Who pays attention to the rules when you're a fighter pilot?"
The aircraft are in Seattle for a military re-enactment of the route planes took from Montana to Russia during World War II.